Panniculectomy
Panniculectomy is a body contouring surgical procedure that removes hanging fat and skin, typically after massive weight loss. It may be performed as a standalone procedure or combined with another abdominal surgery, such as an abdominoplasty or hysterectomy, or with a repair of the abdominal wall or a belly button hernia. In addition to plastic surgeons, this procedure is also routinely performed by general surgeons, who have seen their patients attain massive weight loss from bariatric surgery. An abdominoplasty tightens the abdominal muscle and removes excess skin and fat, while a panniculectomy only removes excess skin and fat (also called pannus).
Some panniculectomy candidates may have fat extending as low as the knees, over hips and around the back. This condition can cause the candidate for this procedure to have lots of health issues, including back problems and skin breakdown, rashes, ulcers and skin disorders. Even walking or standing may be very difficult.
Pricing
In the past, this surgery was routinely covered by insurance. However, the rules in 2015 were tightened to disallow most insurance claims. Insurance was denied for our patient on the left, so she paid for the procedure out of pocket. Medicare does not have a system in which the practice can predetermine if a procedure is "medically necessary", and therefore, covered by insurance. Cases, in which the practice has deemed obvious medical necessity such as the one of the left, have been denied by Medicare. While there clearly is a functional benefit in many patients, a significant number of patients also have panniculectomy performed for cosmetic reasons.
There are no published Medicare guidelines for "medical necessity" regarding panniculectomy. In theory, panniculectomy should be covered by insurance if all these conditions are met: the pannus hangs below level of the pubis, there are documented recurrent or chronic rashes, infections, cellulitis, or non-healing ulcers, there is functional impairment despite a a weight loss of 100 lbs. or more, and if the individual has had bariatric surgery, he is at least 18 months post operative and weight has been stable for at least 3 months.  In reality, all panniculectomy insurance claims are routinely denied.  It is not a covered insurance procedure for low back pain, hernia formation or repair, or repair of rectus diastasis.  Because of the high insurance denial rate, the patient must pay for the entire cost of the operation before the procedure can be performed.  Any insurance reimbursement will be directed to the patient.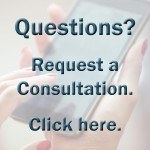 As a cosmetic procedure, a panniculectomy, which always requires many post operative visits, costs at least $10,000.  The actual patient price will vary considerably due to the amount of time and work involved. The price includes the surgeon's fee, the facility fee at the Theda Care Surgery Center, and anesthesia. The pricing is subject to change, and will change if the surgery is done at another facility, and if there are unique circumstances surrounding the surgery, etc. This procedure is impossible to accurately quote without an individual consultation with one of our board certified plastic surgeons.
The use of Stratamed® immediately after wound closure and for several weeks afterwards, is highly recommended for optimal healing. Stratamed is the first film-forming silicone gel-based wound dressing approved for the use on open wounds and compromised skin. Depending on the length of the incision, a tube of Stratamed® costs $35-$95.
There are also multiple procedure discounts: 15% off the surgeon's fee for the 2nd procedure, and 30% off the surgeon's fee for the 3rd procedure. There is a 50% discount off the facility fee for the 2nd procedure. Anesthesia is based solely on time. There are financing options, such as Care Credit available. However, payment by cash gives the patient an additional 5% discount. There could be additional discounts, which are too varied to be mentioned here.
If you would like to find out more about a panniculectomy, request your consultation online or call the office at (920) 233-1540 to set up your appointment.  The non-refundable $80 cosmetic consultation fee can be applied towards the cost of the procedure.
Best Candidates
Panniculectomy candidates may have recently experienced significant weight loss after bariatric surgery to treat obesity or a post-pregnancy complication resulting in inordinate amounts of fat below the belly button.
Ideal panniculectomy candidates should be at a stable weight for at least one year. Individuals who have had the gastric bypass procedure or Lap-Band surgery, should wait at least one year before undergoing any body contouring procedure.
Even the best candidates can have difficulty healing. Patients who have undergone massive weight loss, tend to suffer from malnutrition, which impairs recovery. This procedure generally has a high amount of post operative visits, due to poor wound healing and complications.
Procedure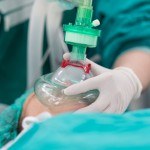 Panniculectomy is most often performed in a hospital or outpatient surgery center due to the medical status of the patients and the extensive nature of the surgery. Patients may be hospitalized for one or two weeks or more. Complete wound healing may take several months.
The procedure starts when the surgeon makes a vertical incision from the lower area of the sternum to the pubic bone. The surgeon then makes another horizontal incision at the pubic area where the excess fat and skin can be removed. The surgeon then pulls together and closes the skin that remains. The surgeon also inserts drains that will require personal home care. Drains get rid of excess fluid. Tape is applied to the incision areas. Any essential repairs to the abdominal wall or hernia within the belly button can usually be made at the same time.
Are you ready to discuss a panniculectomy for yourself? Contact Fox Valley Plastic Surgery today at (920) 233-1540 to request a consultation.
Recovery
Pain, swelling, and bruising are normal and can be managed with prescription medications. This procedure has a high complication rate and a record of slow wound healing due to the demographics of the patients who undergo the surgery.
The practice gives patients complete postoperative instructions to follow to reduce the risk of complications. This list suggests sponge baths until instructed otherwise. Physical restrictions include no exercise, no lifting of 10 pounds or more, and no application of pressure on the abdominal area. A compression garment is worn at all times (except when bathing) during recovery. If drains are inserted, they will need to be emptied as instructed by the practice. Dressings will also need to be changed. Absolute smoking cessation is mandatory. A healthy diet with substantial plant based foods and whole grains is required. Because this procedure has a high complication rate, the patient needs to be totally compliant with physician orders.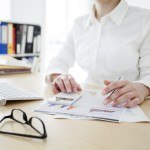 The ability to return to work at a desk job depends on a patient's individual healing ability, pain tolerance and motivation. Panniculectomy patients typically take off 5-7 days before returning to a desk job. Only a highly motivated patient can return to a desk job in less than 5 days because there will still be discomfort from the surgery and the drains interfere with clothing options. Lifting is absolutely forbidden for the first 7-10 days, so an early return to work is not suggested for patients with active jobs.

Real Patient Story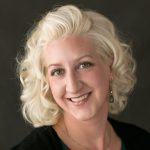 Read about Annie's experience with bio-identical hormone replacement therapy in our Lifestyle Therapies Center and other real patient stories in Real Patient Stories. As a young woman, Annie was facing hormonal issues which negatively impacted her life and marriage.  As a last resort, Annie tried BHRT, which changed her life.  Find out why her husband was even more excited than Annie in telling her story.  He got back the woman he married, and we couldn't be happier for them.

Potential Risks
Complications are possible with any plastic surgery. The most common panniculectomy complications include infection, bleeding, fluid collection (seroma), blood clots and excessive scarring.
Consultation
Meeting with either Dr. David Janssen or Dr. William Doubek, both board-certified plastic surgeons, will give patients an unbiased assessment of their abdomens. During the consultation, an evaluation of the patient's physical and emotional health will be used to create a personal care plan. Based on the findings of a physical exam, a determination of the best surgical or nonsurgical procedures will be discussed and presented to the patient.

Meet Our Surgeons
Dr. David Janssen and Dr. William Doubek combine experience, refined surgical techniques, and artistry to produce beautiful results for their plastic and reconstructive surgery patients.