ClariVein®
As a newer endovenous ablation technology, ClariVein® treatments are non-thermal, non-tumescent, easy to use, and minimally invasive. The ClariVein® System does not require anesthesia and will not cause thermal agitation. Using the sclerotherapy technique, which is already commonly used to treat varicose veins, ClariVein combines a mechanical destruction of the vein and a sclerosing agent to treat bulging varicose veins and their underlying causes. It has a special catheter with a rotating tip, and requires a tiny entry point in the skin. ClariVein is performed using a local anesthetic with ultrasound visualization of the veins.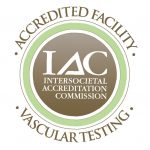 The accredited Vein Center at Fox Valley Plastic Surgery expertly treats all vein issues. Some practices have a doctor, instead of a registered vascular technician, perform the ultrasounds. This is never done at FVPS because a registered vascular sonographer is vastly superior to a doctor in his/her level of ultrasound expertise of the veins. Our skilled surgeons and technicians are helping women and men from places such as Green Bay, Appleton, Fond du Lac, Sheboygan, Milwaukee, Madison and upper Michigan, perfect their personal Renaissance. Contact the Vein Center at (920) 233-1540 to request a vein consultation.
What is ClariVein?
Also referred to as mechanochemical ablation, ClariVein uses a fully disposable, minimally invasive infusion catheter with a rotating wire tip for a controlled 360-degree dispersion of physician-specified agents to the treatment area. ClariVein has a thin catheter (tube) that we temporarily insert into the peripheral vasculature through a pin-sized entrance point. Because it is several times smaller than other devices used in peripheral vascular treatments, it allows the entrance point to be smaller.
Why Choose ClariVein?
ClariVein is designed with a low profile for ease of entry and patient comfort to facilitate fast return to work and normal activities. The ClariVein System is designed to only require local anesthetic at the access site based on patient need and physician preference. The advantages of Clarivein include:
no tumescent anesthesia is required (anesthesia applied to the length of the vein, which is needed in other endovenous ablation procedures)
little or no discomfort during the procedure
only minimal post-procedure bruising or pain if any at all
Real Patient Story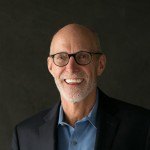 Read about Paul's experience in our Vein Center and other real patient stories in Real Patient Stories. As an avid athlete, Paul had a heart and muscles like someone half his age. His limiting factor were his legs. As the aching and exhaustion grew worse, he discovered that he had venous reflux disease, a highly treatable disease for the accredited Vein Center at FVPS.

How Many Treatments Are Needed?
You may see results with as little as one treatment, depending on the number and size of your varicose veins. Treatment sessions are separated by a minimum of 5 days.
Day of Procedure
Patients need to remember to bring their compression hose to the appointment. The entire procedure takes less than 60 minutes without requiring the use of tumescent anesthesia. Using ultrasound technology, we insert a needle to locate the varicose vein wall. Once positioned inside the peripheral vasculature via a pin-sized entry through the skin, the rotating wire of ClariVein is activated to deliver the medication. The medicine is delivered via the unique rotating dispersion wire tip of the catheter facilitating 360-degree coverage of the vessel and the vessel wall.
To learn more about this procedure, contact the Vein Center at Fox Valley Plastic Surgery at (920) 233-1540 to request a personal vein consultation.
View All Videos
Recovery
You may resume light activities as quickly as the same day of treatment. Avoid heavy exercise for 1 week after the treatment. Walk at least 10 minutes a day for 1 month, and avoid long periods of inactivity.
You will put on a compression stocking to the treated area, which should remain dry. The compression stockings must be worn day and night for the next 3 days. Then they should be worn only during the day for up to 2 weeks. Compression stockings must be continuously worn for up to 2 weeks (14 days total). We will tell you whether to wear full stockings, thigh-high or knee-high stockings.
Risks
Like all medical procedures, treatment with Clarivein may cause side effects in some patients. The most common side effect is leg pain or discomfort. In the majority of cases, leg pain stops within one week. The other common side effects are injection site bruising or pain, and potentially serious blood clots in the leg veins. These are not all the possible side effects of Clarivein. Although it is generally safe, there is a risk of vein perforation or valvular tear.
Pricing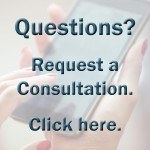 While many insurance carriers cover varicose vein treatment, most individual insurance companies limit the types of therapy which are covered. Coverage may depend on the severity of the varicose veins and symptoms. We have found that few insurance companies cover Clarivein; however, coverage changes routinely. We will submit a pre-authorization so that no one is stuck with an unexpected bill. Patients are still ultimately responsible for any co-pays, deductibles, and any other non-covered insurance charges. 
Cash vs. Insurance
Patients with a high deductible insurance plan, may feel they will never meet the deductible and prefer to pay a cash price. We offer special pricing for patients who elect to personally pay for a procedure. The insurance allowed amount is generally much higher than the out of pocket cost.
Some patients want a procedure done right away and do not want to wait for a prior authorization decision from their insurance plan. This can be accomplished by paying for the procedure out of pocket.
Some patients do not have insurance. We offer special pricing for procedures that are not billed to insurance. Full payment must be made before a procedure is performed.
Patients who wish to pay for their procedures out of pocket, need to waive their right to insurance coverage for their procedures.
Patients without insurance or who do not wish to use insurance, should call for an individual consultation to get a custom quote for vein treatment.
We recommend the purchase of Dermaka Cream to minimize bruising and inflammatory responses of the skin after a procedure. It works best by applying it five days before a procedure, and then after the procedure until no longer needed. Our patients have had excellent results with the cream, which can also be used for eczema, rashes, dry skin, etc. Learn more on Dermaka.com, or download the patient booklet here. While it is available on Amazon.com for $32, we sell it in the office for $29 as a convenience to our patients.