Ideal Protein Foods

Ideal Protein's unmatched variety of instant, easy-to-prepare and ready-to-serve products are skillfully developed to exacting flavor and texture. Furthermore, because not all protein sources are created equal, Ideal Protein uses only the highest quality protein products in its line of gourmet weight loss products.
As the name implies, the success of the Ideal Protein Weight Loss System relies heavily on the quality of protein in Ideal Protein products. The lower the quality of protein, the lower the absorption rate may be into the body. If protein absorption is low, one will not feel satisfied and may experience powerful cravings that overcome one's determination. Therefore, to help patients have as great a chance at success as possible, Ideal Protein foods contain protein with a very high biological value. Each Ideal Protein product:
• Comes individually packaged to conserve freshness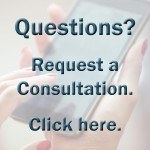 • Can be prepared in 10 minutes or less
• Contains high quality proteins and is very low in carbohydrates (sugar) and lipids (fats)
• Contains 21 amino acids, of which 13 are essential for the human body
• Can be served hot, warm, cold or even frozen
• Can be used to build complete meals by adding vegetables, chicken, fish etc.
The actual selections and availability are much greater than indicated here and are subject to change. Visit the office to see what's in stock. Explore Ideal Protein some more. Call (920) 233-1540 to request your medical weight loss consultation.

Meet Our Surgeons
Dr. David Janssen and Dr. William Doubek combine experience, refined surgical techniques, and artistry to produce beautiful results for their plastic and reconstructive surgery patients.
Puddings
Butterscotch Pudding Mix
A creamy, comforting classic.

Dark Chocolate Pudding Mix
Luxurious and crave-worthy – minus the guilt.
Ready-to-Serve Caramel Pudding
Silky, sweet, and oh-so-convenient.
Ready-to-Serve Chocolate Pudding
A smooth hit of milk chocolate, ready when you need it.
Drinks
Cappuccino
A perky blend of espresso and creamy milk, for a hot or cold pick-me-up any time of day.
Chocolate
Like a chocolate milkshake, but with opposite effects for your waistline.
Mangosteen Powdered Water Enhancer
Powers up plain water with electrolytes and a tangy, sweet tropical taste.
Mangosteen Powdered Water Enhancer Peach & Mango Flavored Drink Mix
A beach-ready beverage to quench your thirst.
Pina Colada Flavored Drink Mix
Yes, your favorite cocktail is now available in diet form.
Pineapple & Banana Flavored Drink Mix
A frothy drink with a rich tropical flavor.
Wildberry Yogurt Flavored Drink Mix
A rich and creamy yogurt drink with real wildberries.
Ready Made Vanilla
A sweet, creamy daily drink.
Breakfast
Apple Oatmeal
An all-American way to jump-start your day.
Crispy Cereal
An airy but filling start to the morning.
Fine Herbs & Cheese Omelet
A savory diner favorite that won't drag you down.
Maple Oatmeal
A sweet, beloved classic.
Pancake Mix
No, you don't have to give up pancake and waffle breakfasts!
Chocolaty Chip Pancakes
Your favorite morning meal: now with chocolate.
Lunch/Snacks
Broccoli and Cheese Soup Mix
A rich, cheesy choice for chillier days.
Chicken Noodle Soup Mix
Just like Mom used to make, but healthier.
Chicken Flavored Soup Mix
Soothing, creamy, and seasoned to perfection.
Mushroom Soup Mix
Earthy and packed with umami.
Tomato and Basil Flavored Soup Mix
A comforting classic.
Potato Puree Mix
A fresh take on an American favorite.
Rotini
Pasta, high protein? You better believe it.
BBQ Crisps
The perfect smoky snack.
Garlic Herb Crisps
Crunchy, herbaceous, and endlessly snack-able.
Sea Salt & Vinegar Crisps
A protein-packed take on a classic combination.
Vegetable Chili
Loaded with beans, vegetables and savory spices.
Southwest Cheese Curls
Cheesy, spicy, curly delights.
White Cheddar Ridges
Light and crispy, with a distinct cheddar flavor.
Peanut Butter Puffs
Peanut lovers will go nuts for these puffs coated with peanut butter.
Chocolate Puffs
Light, airy, and coated in chocolate.
Bars/Wafers
Caramel Nut Bar
A melt-in-your-mouth bar with a peanut and caramel center coated with milk chocolate.
Cookie Dough Swirl Bar
A mouth-watering cookie dough swirl bar covered in milk chocolate.
Cran-Granata Bar
The goodness of cranberry and pomegranate packed in a crunchy bar.
Peanut Butter Bar
A delicious peanut butter bar with the added bonus of omega-3 and omega-6.
Lemon Wafer
Packed with a creamy lemon filling and dipped in chocolate.
Strawberry Wafer
A delightfully sweet favorite.