Ideal Protein
A Medically Developed Weight Loss Method With a Beginning, a Middle and an End
The Ideal Protein Weight Loss Method is a medically designed protocol containing two key components: weight loss and healthier lifestyle education to help you maintain results after dieting.  This system is the recommended weight loss method in over 3,000 professional establishments worldwide. Discover why Ideal Protein is such a popular weight loss system. Call (920) 233-1540 to request your medical weight loss consultation.

Our real patient lost over 100 pounds, and completed a marathon!
The initial consultation fee is $80 for a 90 minute complete consultation, which includes a personal consultation to explain the medical weight loss system, to assess each patient's eligibility for the program, and to lay out an customized weight loss plan based on actual weight and measurements. Patients can start the plan immediately after the consultation.
The Ideal Protein weight loss system has evolved for over 20 years under the basic assumption that the cause of many weight issues in a modern society is insulin dysfunction.  The typical North American diet is grossly disproportionate in its share of saturated fats and sugars, found in foods such as in breads, cereals, muffins, cakes, pastries, pasta, pizza, rice, and corn. These familiar food causes the pancreas to produce an overabundance of insulin, which lingers and wreaks havoc on your body.
An overproduction of insulin may lead to low blood sugar levels (hypoglycemia), which in turn may induce constant sugar cravings and weight gain. One of insulin's primary functions is to regulate blood sugar levels; however, it is also the hormone that facilitates the transport of fat (triglycerides) into the fat cells. Even worse, it "locks" the fat into the fat cell, preventing it from being used as a source of energy. Now, because the blood sugar has dropped (and your body can't access the fat as a fuel source) those "sugar cravings" flare up and the vicious cycle begins again. In short, an overabundance of insulin can cause weight gain.
View All Videos
Core Principles of Ideal Protein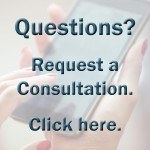 Learning to live off of your body's own fat reserves. Your body employs energy from three reserves: glycogen (carbohydrates), protein and fats. First your body depletes its simple and complex carbohydrate reserves, and then turns to its protein and fat reserves for energy. A person not in need of weight loss typically uses approximately 1-2% of their body's reserves from carbs, approximately 19% from their muscle mass and 79% of their body reserves from fat.
Simple and complex carbohydrates can prevent weight loss. The Ideal Protein protocol restricts sugars until 100% of the weight loss goal is achieved.  Why? Because as long as sugar is being consumed, your body may not be burning fat. Remember, the first source of energy is derived from glycogen (carbohydrate) reserves. Therefore, the core principle of the Ideal Protein Protocol is to deplete the glycogen reserves completely, in order to compel your body into consuming its fat reserve to burn calories.
How do you encourage your body to burn its fat reserves, but support its muscle mass reserves if both are depleted simultaneously?  Importantly, Ideal Protein foods are made with high-quality protein. The quality of protein used in Ideal Protein diet products has an impact on effective protein absorption – the lower the quality, the lower the absorption.  If protein absorption is low, you may not be able to protect muscle mass, and will burn muscle along with fat.  If you lose muscle while dieting, this may impair your body's ability to burn calories post-diet, as your body uses muscle mass to burn calories.
Get serious about losing weight. If you're committed, we can help. Call (920) 233-1540 to request your medical weight loss consultation.
Click to view FVPS's personalized Ideal Protein website.

Read patient testimonials about the Ideal Protein method.  We're inspired by by our enthusiastic patients' excellent results, and excited to help you begin your weight loss journey.  The Renaissance Center for Medical Weight Loss (RCMWL) will teach you how to lose weight and keep it off.
At the initial $80 consultation, you can expect to provide us with your medical history, and have a body composition analysis (BCA) that gives us a total breakdown of the percentages of fat, muscle, and water in your body.  We will also measure your resting metabolism and blood pressure.  The RCMWL will review your medical history and BCA results and get to know you, your goals, and the your particular needs.  At the end of the visit, you will have a personalized plan to get started on your individual weight loss goals.  An approximate pricing of the medical weight loss system is on the Weight Loss page.
If you would like to explore Ideal Protein, call (920) 233-1540 to request your medical weight loss consultation.