Ideal Protein Weight Loss System
Ideal Protein Weight Loss System
Ideal Protein is a medically supervised, four-phase, partial meal replacement weight loss system that targets fat loss while preserving muscle mass. It is a temporary treatment plan available only through licensed healthcare professionals who provide one-on-one weekly support and education that help you not only lose the weight, but keep it off. You may know that the body has three sources of energy from which it draws to meet its metabolic needs: carbohydrates, muscle, and fat. Your body will first draw on its carbohydrate reserve before turning to muscle and fat. During the weight loss phases of the protocol, the Ideal Protein method limits carbohydrate intake to encourage the body to turn to its fat and muscle components for energy. By eating high biological protein foods, the protocol helps to support muscle mass and teaches patients how to develop smarter eating habits and lifestyle choices so that they can maintain a stable weight after weight loss is achieved.
The latest craze is the keto diet. We are not fans of keto diets because they promote high fat levels. Click on this link to see a comparison of the Ideal Protein Weight Loss Method and keto diets.

Our real patient lost over a hundred pounds, and completed a marathon!
The Ideal Protein weight loss system is not a high-protein diet: it simply offers a variety of good-quality, protein-based foods. During the protocol, you can choose from a variety of Ideal Protein foods which are easy to prepare and available in a variety of forms and flavors. Whether you prefer salty or sweet, crunchy or smooth, and hot or cold, there are options to satisfy everyone. Discover why Ideal Protein is one of the most popular weight loss systems in the country. Call (920) 233-1540 to request your $80 medical weight loss consultation.
Real Patient Story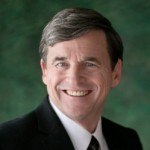 Read about Steve's experience at the Renaissance Center for Medical Weight Loss and other real patient stories in the Real Patient Stories section of our website.  Steve and his co-workers went on the weight loss system as a company exercise.  He and his two partners lost over 100 combined pounds.  Being competitive, Steve lost the most weight in the weight loss challenge.  Even after he reached his goal weight, he was inspired to stayed on the weight loss plan and continued to lose even more weight.

What to Expect
Based the experiences of over 3,000 clinics worldwide, the Ideal Protein Protocol enables the following:
Structured weight loss while supporting muscle mass
An understanding of how food affects and is utilized by the body, including what causes fat storage
Weekly one-on-one coaching, lifestyle education and guidance
A personalized approach to setting weight loss goals, based on the your personal health profile
Improved blood sugar, cholesterol levels, and blood pressure
The Four Phases of the IP Method
Ideal Protein is a four-phase plan in which women can expect to lose an average of 2 to 3 pounds per week and men, an average of 4 to 5 pounds per week.
If the program sounds intimidating, don't worry: our trained weight loss coaches will be there to motivate and support you every step of the way.
To help kick-start your healthy food choices, you will start with our Ideal Protein foods. We have over 70 food choices that are filling, healthy and delicious. From salty to sweet, hot to cold, crunchy to chewy, every offering – including breakfast, lunch, dinner and a snack – will tantalize your taste buds as it helps your body refuel and feel great!
Book an appointment today to meet with our team and begin your vital journey to better health. Call (920) 233-1540 to request your medical weight loss consultation.
View All Videos