Weight Loss Medications & Supplements
Weight Loss Medications & Supplements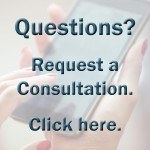 We all know that a healthy diet and regular exercise are essential to weight loss, but many people need additional support.  Due to the restriction of fruit, dairy, and root vegetables in our medical weight loss program, supplements are needed for the Ideal Protein program. With the addition of these supplements, dieters will be abiding by the daily intake (RDA) guidelines for typical healthy persons aged 19-50.
At the Renaissance Center for Medical Weight Loss, we develop a customized plan that may include prescription medication and dietary supplements for each of our Wisconsin patients. The addition of these medications and supplements can curb your appetite and give the nutritional support and metabolic efficiency your body needs to achieve weight loss goals.
If you would like to learn more about medical weight loss, call (920) 233-1540 to request your medical weight loss consultation.
Prescription Medication
Phentermine
We prescribe FDA-approved phentermine – an appetite suppressant – to our patients for the short-term management of obesity. Combined with diet, exercise, and behavior therapy, phentermine can help boost weight loss while you develop new habits for a healthier lifestyle. Phentermine safely decreases appetite with a low incidence of negative side effects. You must be on the food plan in order to be eligible for phentermine: the RCMWL will not prescribe phentermine as the sole factor in a medical weight loss plan. $25 – 7 day supply, $100 – 30 day supply.
Contrave®
We can also prescribe Contrave, which is believed to work on two areas of the brain to reduce hunger and help control cravings. Contrave is a combination of 2 medicines (naltrexone and bupropion) that have been FDA approved for more than 30 years, and is not a controlled substance or scheduled drug. You must be on the food plan in order to be eligible for Contrave. Contrave is available at a pharmacy or direct mail order through a prescription. $99 – 30 day supply with home delivery.

Meet Our Surgeons
Dr. David Janssen and Dr. William Doubek combine experience, refined surgical techniques, and artistry to produce beautiful results for their plastic and reconstructive surgery patients.
Injections
Lipo-B
Commonly known as a "fat burner" injection, Lipo-B supports the liver, the organ responsible for removing fat and toxins from the body. This injection delivers the essential building blocks for better health and wellness, improving liver function for more efficient fat removal. Our patients, who commonly combine Lipo-B injections with Vitamin B12 injections, report increased energy and decreased appetite without feeling jittery or nervous. $20 each, $75/pkg of 5 (save 25%), $125/pkg of 10 (save 37.5%)
Vitamin B12
Vitamin B12 injections are the most efficient way to deliver this vitamin to those who are B12 deficient. These injections can help with chronic fatigue and stress, and can improve energy levels and overall health. Our patients, who often combine these injections with injections of Lipo-B, report feeling generally revitalized with vitamin B12, which is also available in sublingual (under the tongue) formulation. $20 each, $75/pkg. of 5 (save 25%), $125/pkg of 10 (save 37.5%)
Real Patient Story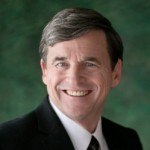 Read about Steve's experience at the Renaissance Center for Medical Weight Loss and other real patient stories in the Real Patient Stories section of our website.  Steve and his co-workers went on the weight loss plan as a company exercise.  He and his two partners lost over 100 combined pounds.  Being competitive, Steve lost the most weight in the weight loss challenge.  Even after he reached his goal weight, he was inspired to stayed on the weight loss plan and continued to lose even more weight.

Natural Supplements
Be-Thin Lipotropics Spray
Lose weight naturally and maintain a healthy body by optimizing fat metabolism and converting fat into cellular energy. Be-Thin is composed of essential nutrient groups that promote a healthy metabolism. This sublingual spray is supercharged with vitamin B12 from methylcobalamin, which improves brain and nervous system function, aids detoxification, reduces oxidative stress within the body, and plays a key role in sleep. Vitamin B1 helps the body burn fat, while folic acid plays an important role in the breakdown of lipids and fats. $49.90
Natura Multi-Vita
Taking a multivitamin gets you the sufficient amounts of the vitamins and minerals you need that your diet may not be providing. The Multi-Vitamin, the Ideal Protein vitamin supplement, is especially formulated for dieters on the Ideal Protein Diet to fill in the nutrient gaps that result from a drastic cut in calories. It is used to improve many of your body's functions and support your weight loss. $28 (60 capsules)
Natura Cal-Mag
The Cal-Mag supplement contains 600 milligrams of calcium citrate. Most calcium supplements on the market contain calcium carbonate, which has a higher amount of elemental calcium by weight than calcium citrate (approximately 40% versus 21%). However, calcium citrate is generally thought to be higher quality because it is more easily absorbed, or bio-available, to the body. Two eight-ounce glasses of milk provides the body with approximately the equivalent amount of calcium you will be taking in the Cal-Mag Ideal Protein Supplement. Whole milk contains 291 milligrams for calcium per 8-ounce serving and skim provides 302 milligrams. Since you will be eating no dairy products while on the Ideal Protein Weight Loss protocol, it is important to support the body by taking the Cal-Mag supplement.
Additional calcium is found in the Potassium supplement (200 milligrams of calcium carbonate) and the Multi-Vitamin (84 milligrams of calcium citrate.) These amounts in addition to the calcium consumed through four cups of vegetables and eight ounces of protein per day ensure that Ideal Protein dieters get the minimum daily amount of calcium they need every day. $24 (120 tablets)
Natura Potassium Dietary Supplement
It's estimated that the average healthy adult loses approximately 2,000 milligrams of potassium per day just through bodily functions of elimination like urination, perspiration, and defecation, and RDAs recommend replacing that potassium through the use of our Ideal Protein supplement. On the Ideal Protein Weight Loss protocol you will consume some elemental potassium (332 milligrams) by eating two of the Ideal Protein foods. You'll get another 20 milligrams of potassium citrate in the Multi-Vitamin, and the Potassium supplement supplies an additional 312 milligrams of potassium bicarbonate.
Potassium is a body "must-have." It's extremely important for nerve transmission, cardiac function, and maintaining proper fluid and mineral balance. Athletes will often take potassium supplements or eat potassium-rich foods such as bananas (467 milligrams) to offset losses due to increased perspiration. As with the Multi-Vitamin and the Cal-Mag supplements, the Potassium Ideal Protein Supplement is meant supplement the minimum daily requirement needed to fill the gaps left by the foods you are not eating while on the Ideal Protein Weight Loss protocol. $13 (60 tablets)
Calcium-Magnesium
Calcium is a necessary element for bone strength and is particularly found in the dairy food group. Low amounts of calcium can increase ones risk for osteoporosis. Magnesium functions to help digest proteins, carbohydrates and fats as well as activating muscles and nerves and creating energy in your body. Few people get enough magnesium in their diets, while calcium tends to be over utilized. This imbalance can cause more harm than good. If you have too much calcium and not enough magnesium, your muscles may spasm, which can have consequences on the heart muscle. $24 (120 tablets)
Omega Thera
There are 3 types of Omega fatty acids, 3, 6 and 9, each with a different function. Omega-3 may help increase feelings of fullness and fat burning, especially when combined with low calorie dieting and exercise. Omega-6 tends to cause water retention, which can be undesirable if your goal is weight loss. Aim for a 3-1 ration of Omega-6 to Omega-3 fats. Main sources of Omega-6 include soybean oil, safflower oil and corn oil. Omega-9 is a monounsaturated fat that your body can produce on its own. However, it is one of the healthiest fats, as it increases your HDL (good fat) and lowers your LDL (bad fat). Most of your fat should come from monounsaturated fats such as nuts, olive oil, canola oil, avocados, and olives. $26 (100 tablets)
Digestive Enzymes
Digestive enzymes, such as amylase, protease, and lipase, aid in the breakdown and digestion of food. This breakdown allows the food to be utilized as energy and to support the building of new muscles and nerves. Inadequate enzymes can lead to bloating, gas, low energy and digestive discomfort. $24 (60 tablets)
Probiotics
Probiotics help to move food through your gut by supporting the good bacteria of the digestive track. They have been shown to aid in digestive problems such as IBS and antibiotic related diarrhea.
Salt
Due to the low carb nature of the Ideal Protein protocol, a diuresis effect, or water loss, is likely. To minimize the rapid loss of water weight, Ideal salts will be used in place of your table salt. Ideal salt is made from a combination of sodium chloride, potassium chloride, and solar-evaporated seawater, in a process giving it a purity of 99.7%. For those on a potassium restricted diet, Redmond's salt can be used. Your health coach will help you determine which salt is best for you. $5
---
The physicians of Fox Valley Plastic Surgery and their helpful staff will work extensively with patients to determine which medication, supplement, or combination will work best for your needs. They will support you throughout the weight loss journey and help you make the lifestyle changes necessary to maintain your success. Discover why Ideal Protein is such a popular weight loss program. Call (920) 233-1540 to request your medical weight loss consultation.