Muscle Relaxants
Long winter months and stress: They're unavoidable in most places. While we can't change the weather or eliminate your stressors, simple treatments with BOTOX® Cosmetic at our Wisconsin Renaissance Medispa can reduce the wrinkles they leave behind, such as frown lines and crow's feet.
In addition to BOTOX, we offer Dysport® for Wisconsin patients residing in our region, including the communities of Oshkosh, Appleton, and Milwaukee. This rejuvenating injectable treatment offers similar benefits as BOTOX. A member of our skin health team will help you understand which option is right for you.
These muscle relaxant injections cause the injected muscles to "relax" so that they no longer contract (squeezing out tiny amounts of precious collagen and hyaluronic acid) and cause lines and wrinkles to form. Muscle relaxant injections also block nerve impulses from the nerve to the tiny facial muscles that are directly related to expression lines. After treatment, the skin overlying the treated area becomes smooth and unwrinkled.
Find out how medical day spa treatments can serve as an alternative to surgery by calling the Renaissance Medispa now at (920) 233-1540. Schedule your VISIA™ skin care evaluation today at our Wisconsin practice and discuss BOTOX and Dysport with our skilled nurses.  Your $50 Visia fee can be applied toward a same day Medispa purchase.
Meet Our Surgeons
Dr. David Janssen and Dr. William Doubek combine experience, refined surgical techniques, and artistry to produce beautiful results for their plastic and reconstructive surgery patients.
BOTOX Cosmetic Defined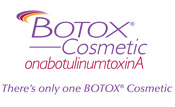 Made by Allergan, BOTOX Cosmetic has been used for more than 16 years and remains the most studied botulinum in the world. BOTOX relaxes the muscles underneath the wrinkles so they do not contract, smoothing the appearance of worry and frown lines, crow's feet, and other creases. The untreated muscles contract normally, so your facial expressions are unaffected.
Dysport Defined
Made by Medicis, Dysport is an injectable treatment that temporarily improves the look of moderate to severe frown lines between the eyebrows (glabellar lines) by relaxing the muscles causing the wrinkles. It can be used in the same places as BOTOX and is also composed of botulinum. The untreated facial muscles still contract normally, allowing you to show a full range of facial expressions.
BOTOX & Dysport at the Renaissance Medispa by Fox Valley Plastic Surgery
During your treatment, either a plastic surgeon with Fox Valley Plastic Surgery or a nurse with the Renaissance Medispa team will inject appropriate amounts of BOTOX or Dysport to meet your cosmetic goals.
Because the needles used for these injections are very slender, most patients experience only minimal discomfort. These no-downtime treatments require neither sedation nor anesthesia, so patients can drive immediately after the procedure.
The most common side effects after injection are bruising, temporary eyelid drop, and nausea. Less than 1% of patients have an allergic reaction.
Within just a few days of your treatment, you'll notice that those facial lines have diminished. You'll look younger and refreshed. Muscle relaxant injections usually last 3 to 5 months. The more treatments you receive, the more long-lasting the effect.

View All Videos
Rejuvenated skin is just a call away. When it comes to perfecting their personal Renaissance through spa services such as injections of BOTOX and Dysport, Milwaukee, Green Bay, Appleton, WI residents trust Fox Valley Plastic Surgery.
Real Patient Story
Read about Stacy's experience with the Medispa in the Real Patient Stories section of our website. Even with her busy career and active lifestyle, Stacy still finds time to take care of her skin at the Renaissance Medispa. By making her skin treatments a priority in her life, Stacy defies aging. Heads turn when Stacy walks in the room.
The face of your youth is just a call away. When it comes to perfecting their personal Renaissance through spa and laser services, Wisconsin residents trust the Renaissance Medispa at Fox Valley Plastic Surgery. Contact us at (920) 233-1540 to schedule your VISIA skin analysis.  Your $50 Visia fee can be applied toward a same day Medispa purchase.
Patient Resources