Small Vein Treatment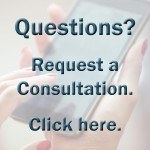 As a full service vein center, Fox Valley Plastic Surgery treats almost all vein problems. No veins are too small to treat with the technology we have available at our accredited vein center. For small veins, we offer sclerotherapy injections, Veinwave™ therapy and Ruby BBL™ photofacial treatments. These treatments have proven effective in treating tiny thread veins, telangiectasia and rosacea, which may not be treatable with other vein treatments.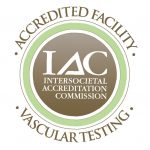 The accredited Vein Center at Fox Valley Plastic Surgery expertly treats all vein issues. Some practices have a doctor, instead of a registered vascular technician, perform the ultrasounds. This is never done at FVPS because a registered vascular sonographer is vastly superior to a doctor in his/her level of ultrasound expertise of the veins. Our skilled surgeons and technicians are helping women and men from places such as Milwaukee, Madison, Green Bay, Appleton, Fond du Lac, Sheboygan and upper Michigan perfect their personal Renaissance. Contact the Vein Center at (920) 233-1540 to request a vein consultation.

Real Patient Story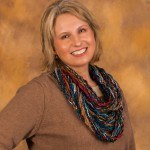 Read about Lisa's experience in our Vein Center and other real patient stories in the Real Patient Stories section of our website. Like many patients that Fox Valley Plastic Surgery see, she ignored her vein problems because she thought that she had to live with the symptoms. Only after her treatments were completed did she realize how badly she felt before.



Treatment of small veins is considered a cosmetic procedure and is not covered by insurance. However, these treatments qualify for a loyalty award of 5%, which can be applied to future purchases. No cost to join our loyalty program. Please inquire at checkout.
Treat your fine spider veins with a Veinwave™ treatment. Results are immediately visible. Veinwave can be applied to any kind of skin complexion because there is no loss of pigment. The exclusive method is safe, effective and relatively painless. Spider veins are too fine to be treated like varicose veins, but the thermo-coagulation of Veinwave™ is a complete solution and totally safe.
For unmatched efficacy and safety in virtually all vascular lesions, including the management of rosacea, we recommend a series of Ruby BBL™ treatments. These laser treatments precisely treat visible vessels, broken capillaries, spider veins, vascular lesions and skin discoloration. There is little to no discomfort, and barely any downtime. The skin may be pink temporarily, but it will resolve itself over time.
Patients from Milwaukee, Green Bay, Appleton and other Wisconsin communities trust the plastic surgeons at Fox Valley Plastic Surgery to deliver effective vein treatments. Contact the Vein Center at Fox Valley Plastic Surgery at (920) 233-1540 to request a personal vein consultation.