Endovenous Laser Ablation
Endovenous Laser Ablation
Painful, unsightly varicose veins affect half of people age 50 and older and 15-20% of all adults worldwide. Endovenous laser ablation (EVLA) is a safe and effective solution for treating venous insufficiency, often the cause of varicose veins, in a fast, comfortable procedure.
The accredited Vein Center at Fox Valley Plastic Surgery expertly treats all vein issues. Some practices have a doctor, instead of a registered vascular technician, perform the ultrasounds. This is never done at FVPS because a registered vascular sonographer is vastly superior to a doctor in his/her level of ultrasound expertise of the veins. Our skilled surgeons and technicians are helping women and men from places such as Green Bay, Appleton, Fond du Lac, and Sheboygan perfect their personal Renaissance. Contact the Vein Center at (920) 233-1540 to request a vein consultation.
How It Works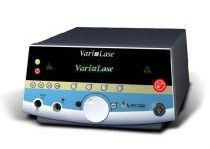 The laser uses the optimum wavelength for efficient, painless endovenous laser treatment. Water within the vein absorbs the laser light, and the generated heat contracts and collapses the vein wall. This halts the formation of future varicosities and results in complete vessel closure. With bloodflow to the varicose vein interrupted, the pooling and bulging will begin to subside immediately as the blood circulation redirects itself to healthy veins.

Meet Our Surgeons
Dr. David Janssen and Dr. William Doubek combine experience, refined surgical techniques, and artistry to produce beautiful results for their plastic and reconstructive surgery patients.
What to Expect
EVLA treatments can be performed on an outpatient basis in our office. You will receive a sedative and a regional anesthesia. Using an ultrasound to identify the location, a small needle incision is made, and the laser fiber is inserted into the incompetent vein. This is typically done just below the knee, but can occasionally be done at the level of the ankle. Using ultrasound, the surgeon will inject a solution of salt water and anesthetic agent along the length of the vein to be treated. Following this, the laser energy is delivered through the fiber in a series of pulses and the heat it emits gently causes the vein to collapse painlessly. The vein is then reabsorbed by your body. The laser treatment takes about five to ten minutes and one leg can be treated in approximately one hour.
Download the pre and post op treatment sheet for this procedure to learn more.
Benefits
Endovenous laser ablation treatments have many advantages:
• Safe, effective and comfortable treatment
• Fast procedure
• Quick recovery period
• Cosmetically pleasing results
• Minimal downtime
• Office-based procedure
Treatment Plan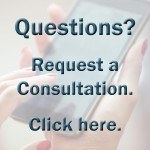 Venous insufficiency can typically be addressed with one treatment. Studies show 100% closure at day 2 post procedure and a less than 1% rate of recurrence over time. Following endovenous laser ablation, we may opt to perform other complementary procedures, such as sclerotherapy to treat your varicose veins.
To learn more about this treatment, contact the Vein Center at Fox Valley Plastic Surgery at (920) 233-1540 to request a personal vein consultation.
Day of Procedure
In order for the treatment to take place, these rules need to be adhered to on the day of the procedure:
1. Do not eat 3 hours prior to procedure. Make your last meal a light meal (e.g. yogurt, fruit, coffee or juice). Stay away from breads and cereal. The breads and cereal may absorb your relaxing medication. You may keep taking any medication that you would take on a daily basis.
2. Bring your compression stockings with you. You will be instructed if you will need to wear them home.
3. Have a ride. You will be unable to drive for the rest of the day due to the relaxation medication given during your procedure.
Recovery
You will experience minimal discomfort, bruising, or swelling. You can look forward to a quick recovery period and no wound care. Your leg will be wrapped in compression stockings after the treatment, and you will be up and walking within 30 minutes. Patients are encouraged to walk afterwards. Patients should refrain from extended standing and strenuous activities for a period of time. Most patients return to mild activities within a day and are able to participate in more strenuous activities within several days.

Real Patient Story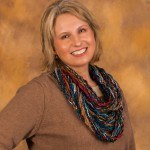 Read about Lisa's experience in our Vein Center and other real patient stories in the Real Patient Stories section of our website. Like many patients that Fox Valley Plastic Surgery see, she ignored her vein problems because she thought that she had to live with the symptoms. Only after her treatments were completed did she realize how badly she felt before.

Risks
As with any surgical procedure, you will feel somewhat tired for a few weeks. In addition, you can experience pain and bruising along the site of the ablation. Rarely, you may experience some numbness or tingling along the shin. These typically resolve over a couple of weeks.
Complications after endovenous thermal ablation may include bruising along the site of ablation, pain along the site of ablation, the development of a blood clot in the veins in the treated leg, and irritation of the nerves that run along with the treated veins. Special precautions are taken to decrease these risks, and there may be other possible risks.
Pricing
Vein treatment is inherently more expensive due to the amount of appointments required and the technologies involved. Fortunately, most insurance companies cover the treatment of vein disease, which is associated with substantial pain and other complications. However, some individual insurance companies may limit the types of therapy which are covered. FVPS will check to see if the procedures are covered by insurance, but the patients are still ultimately responsible for any co-pays, deductibles, and any other non-covered insurance charges. Patients without insurance coverage should call for an individual consultation to get a custom quote for vein treatment.
In cases where insurance does not cover endovenous laser ablation, some patients are willing to pay for the procedure out of pocket. For these full pay EVLA procedures, Fox Valley Plastic Surgery guarantees continued closure on the incompetent perforators.  All post operative instructions must be followed in order for the warranty to be valid.  Should any laser ablated perforator reconstitute during the warranty, the reconstituted perforator shall be retreated at no charge. Please contact FVPS if you desire more information on this guarantee.
Getting Started
FVPS normally holds a free vein screening at least every other month at either the Oshkosh or Appleton location. Look on our seminar calendar to see when the next free vein screening takes place. Don't want to wait? Call (920) 233-1540 to request your consultation.
Patient Resources