Steve – Medical Weight Loss
Steve – Medical Weight Loss
Real Patient Story
Steve's transformation – which saw him drop over 60 pounds, 17.2% body fat, and ten BMI points – started with a friendly office rivalry.
When the Renaissance Center for Medical Weight Loss approached his law practice with a challenge, Steve's competitive nature initially motivated the prominent attorney to sign up. But as the pounds began to melt away, he found himself increasingly inspired by his progress – and kept going long after he had won the office contest.
---
Earlier in his life, Steve had owned a fitness studio, and taught several classes per day – "that was the last time I was in really good shape," he said. But after he sold the studio and traded the aerobics barre for the State Bar, his health began to decline.
Like many people, Steve's long work hours left him with little time to exercise or prepare nutritious meals. As his law career flourished, Steve found himself under tremendous pressure and hurriedly grabbing fast food during his commute.
"I live in Green Lake and I work in Oshkosh, and it's so easy to stop at a McDonald's to grab a hamburger and eat it on the road," he said. "But what a terrible eating methodology."
After a thorough consultation with weight loss specialists at the Renaissance Center for Medical Weight Loss, Steve embarked on an 800-calorie cleanse supplemented with phentermine appetite suppressants. Unlike other diets, this program enables physicians to prescribe medications that complement its diet program.
"Having owned a health club, I knew that anyone could lose weight, but my bigger concern was knowing that I was doing it healthily and not in a crash dieting way," he said. "I think the use of medical technologies and studies is really what differentiates Medical Weight Loss."
Steve gradually increased his calorie intake and boosted his metabolism with in-office Vitamin B-12 shots, and was excited to see his weight continue to decline.
Weekly check-ins to track his metabolism and body composition provided Steve with an additional incentive to stay on track. The encouragement and support of Shannon and other Renaissance Center for Medical Weight Loss specialists, he said, was invaluable.
"Shannon cares about me losing weight probably more than I do," he laughed. "The Renaissance Center people really become your family, and you don't want to let the team down. The constant reinforcement is extremely helpful."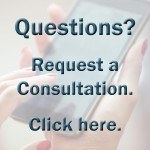 As a lecturing professor at Ripon College and a preacher at his church, Steve worried when his voice began to scratch and fade. However, he recalls that Dr. David Janssen was quick to address and comfort his concerns.
"Dr. Janssen was right there to check it out, and he told me it would come back. I have no problems now," he said.
Now a slim 180 pounds, Steve drives past every McDonald's, and exudes a confidence that he says has had a positive impact in all areas of his life.
"Looking good and feeling good has always been important to me," he said. "The side benefits of losing weight are tremendous. You feel better all day long. You don't feel sluggish. I don't fall asleep at 2 in the afternoon like I used to, and I sleep better at night. It helps my demeanor in court; when you look good, you tend to talk well and to act better. I'm not a young person, but I feel young at times, and this really helps."
When asked what he would tell someone considering Medical Weight Loss, Steve's emphatic reply – "Do it!" – comes almost instantly.
"It's not cheap, but in the long run it's tremendously inexpensive," he said. "The costs of not doing anything are going to far outweigh the costs of doing it, when you start looking at diabetes or other issues of being obese. We have a society that encourages obesity, and you need to deal with it as quickly as you can."
"The only negative that I see is that I've had to buy a lot of new clothes, and that gets expensive," he added, smiling.