Neurotoxins
Long winter months and stress: They're unavoidable in most places. While we can't change the weather or eliminate your stressors, simple treatments with Dysport® or BOTOX® Cosmetic at our Wisconsin Renaissance Medispa can reduce the wrinkles they leave behind, such as frown lines and crow's feet.
Just like no two fingerprints are the same, no two neurotoxins are the same. Each has its own unique manufacturing process and unit potency that cannot be exactly replicated.
Find out how medical day spa treatments can serve as an alternative to surgery by calling the Renaissance Medispa now at (920) 233-1540. Schedule your VISIA™ skin care evaluation today at our Wisconsin practice and discuss the use of muscle relaxants with our skilled nurse injectors. Your $50 VISIA fee can be applied toward a same day Medispa purchase. Women and men visit us for these rejuvenating injectable treatments from surrounding communities such as Oshkosh, Appleton, and Milwaukee.
Bothered by your neck bands? We can now treat your neck with muscle relaxants. This can be a good alternative to a surgical procedure such as a neck lift. Plus there is minimal downtime. The patient is relaxed in the first set of photos. The patient is clenching her teeth in the second set of photos. We perform the latest procedures in fillers and injectables. Ask us about lip lifts.

How They Work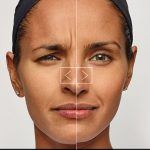 Dysport and Botox contain a purified form of botulinum toxin A, meaning there's no botulism risk when used properly. They work by blocking the nerves that contract muscles, softening the appearance of wrinkles. These muscle relaxant injections cause the injected muscles to "relax" so that they no longer contract (squeezing out tiny amounts of precious collagen and hyaluronic acid) and cause lines and wrinkles to form. Muscle relaxant injections also block nerve impulses from the nerve to the tiny facial muscles that are directly related to expression lines.
After treatment, the skin overlying the treated area becomes smooth and unwrinkled. Muscle relaxants are most effective on wrinkles that have not quite set, that is, dynamic wrinkles that appear while you are moving your face, such as when you frown.
BOTOX Cosmetic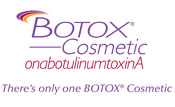 Made by Allergan, BOTOX Cosmetic has been used for more than 16 years and remains the most studied botulinum in the world. BOTOX relaxes the muscles underneath the wrinkles so they do not contract, smoothing the appearance of worry and frown lines, crow's feet, and other creases. The untreated muscles contract normally, so your facial expressions are unaffected.
Dysport
Made by Medicis, Dysport is an injectable treatment that temporarily improves the look of moderate to severe frown lines between the eyebrows (glabellar lines) by relaxing the muscles causing the wrinkles. It can be used in the same places as BOTOX and is also composed of botulinum. The untreated facial muscles still contract normally, allowing you to show a full range of facial expressions.
Jeuveau
As the newest neurotoxin on the market, Evolus introduced Jeuveau, also dubbed #newtox, in 2019 to temporarily improve the look of moderate to severe frown lines between the eyebrows in adults. It is purported to have a faster onset time, meaning that the effects take place more quickly than other neurotoxins. Every patient is different so having options is the best way for patients to get the best results. Try this product to see why some patients have switched to this new product.
Best Candidates
Muscle relaxants may be safely used on adult men and women up to age 65. Women who are breastfeeding, pregnant, or planning to become pregnant, should consult their doctors before starting muscle relaxants.
Procedure
During your treatment, a registered nurse with the Renaissance Medispa team will inject appropriate amounts of BOTOX or Dysport to meet your cosmetic goals. The most common use of these injections is to temporarily relax the facial muscles that underlie and cause wrinkles, such as:
Frown lines between the eyebrows
Crow's-feet, the lines that fan out from the corners of the eyes
Forehead furrows
Because the needles used for these injections are very slender, most patients experience only minimal discomfort. These no-downtime treatments require neither sedation nor anesthesia, so patients can drive immediately after the procedure.
Preparing for the Procedure
Patients are more likely to get a bruise at the site of the needle injection if they are taking aspirin or ibuprofen; these medications thin the blood and increase bleeding which causes the bruise. Skip the pills for up to two weeks in advance of the treatment.
Patients should also tell the nurse before treatment about any supplements they are taking, even if they are "natural," because some (such as fish oil pills, gingko, or vitamin E) also thin blood. The nurse may ask the patient to not to use those supplements for up to two weeks before the treatment.
Recovery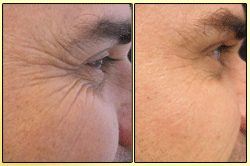 Expect to resume normal daily activities immediately after the procedure. Do not rub or massage the treated areas. This can cause the toxin to migrate to a different area.
Within just a few days of the treatment, the treated facial lines will have diminished. Patients will look younger and refreshed. Muscle relaxant injections usually last 3 to 5 months. The more treatments you receive, the more long-lasting the effect.
New patients may not have a dramatic a change as they were expecting. The skilled nurse injectors at the Renaissance Medispa will usually err on the side of caution and administer less muscle relaxant than more. It is easier to add more after a few weeks, than to risk droopy eyelids or brows from aggressive injecting. Because every patient requires different amounts of the serum, it is always safer to use less. For instance, body builders may require more serum because they may scrunch their forehead when lifting weights. This creates stronger muscles, which requires more serum to treat.
Potential Risks
The most common side effects after injection are headaches, bruising, pain at the injection site, temporary eyelid drop, and nausea. Less than 1% of patients have an allergic reaction, or drooping eyelids or eyebrows. Drooping eyelids or eyebrows return to their natural position within a few months.
Although very unlikely, it's possible for the effect of botulinum toxin to spread to other parts of the body and cause botulism-like signs and symptoms. Call the practice immediately away if there are any of these effects hours to weeks after receiving muscle relaxants:
Muscle weakness all over the body
Vision problems
Trouble speaking or swallowing
Trouble breathing
Loss of bladder control
Rejuvenated skin is just a call away. When it comes to perfecting their personal Renaissance through spa services such as injections of BOTOX and Dysport, Milwaukee, Green Bay, Appleton, WI residents trust Fox Valley Plastic Surgery.

Real Patient Story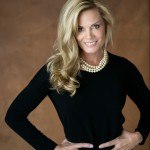 Read about Stacy's experience with the Medispa and other real patient stories in the Real Patient Stories section of our website. Even with her busy career and active lifestyle, Stacy still finds time to take care of her skin at the Renaissance Medispa. By making her skin treatments a priority in her life, Stacy defies aging. Heads turn when Stacy walks in the room.

Pricing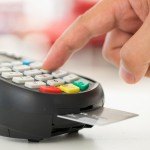 Dysport and Botox are priced by the unit. It is difficult to compare pricing using units because they are measured differently and require different quantities. It is easier to state that it generally costs $100-$240 to treat one area. Dysport has an Aspire Rewards program for its loyal users, while Botox has Brilliant Distinctions.
Consultation
At your free personal Medispa consultation, you will get a customized treatment plan that is tailored to your issues, skin type, goals, and budget. With the high resolution photos from the Visia system, we will be able to measure the effectiveness of the treatments. Find out which procedure would be right for you by requesting your free consultation online or calling the office at (920) 233-1540 to set up your appointment. The face of your youth is just a call away. When it comes to perfecting their personal Renaissance through spa and laser services, Wisconsin residents trust the Renaissance Medispa at Fox Valley Plastic Surgery.