Facials and Peels
A variety of facials and facial peels are available at the Renaissance Medispa in Oshkosh to help you achieve a healthy glow. Limited Medispa services are available in the Appleton office. Please note the most current pricing is usually in the Medispa Brochure under Patient Forms.
When it comes to perfecting their personal renaissance through spa services and plastic surgery, patients trust the plastic surgeons at Fox Valley Plastic Surgery and the entire Renaissance Medispa team. Would you like more information? Contact Fox Valley Plastic Surgery today at (920) 233-1540 to schedule a consultation.
Chemotherapy and radiation treatments can make the skin very dry, thin and vulnerable due to the rapid dying of cell tissue. During and up to one year after completing all oncology medical treatments, only gentle hydrating and restorative treatments can be performed on the skin surface. This would disqualify almost all the services of the Renaissance Medispa and the Laser Institute of Wisconsin™. If you have concerns, please address them with your medical provider. It is always best to err on the side of caution in treating compromised skin.
Facials
The Renaissance Medispa offers a variety of facials to address most skin conditions.

HydraFacial MD®
Characteristically classic – it's our signature "Perfecting" treatment. Our most popular facial.
The HydraFacial MD is a non-invasive, multistep treatment. It combines the benefits of next level hydradermabrasion, a chemical peel, automated painless extractions (with no pinching) and a special delivery of antioxidants, hyaluronic acid and peptides. It does all this in one quick treatment that delivers real results without downtime or irritation. We highly recommended it for men and women of all ages. Learn more about it on the HydraFacial page.
Better skin is just a phone call away. Contact Fox Valley Plastic Surgery today at (920) 233-1540 to schedule a consultation.
Peels
Peels are one of the most effective ways to treat signs of aging, discoloration and UV damage. The intensity of the peel relates directly to the improvement you will see, and the downtime and irritation you will experience post-peel. Although the Renaissance Medispa offers a wide range of peels to address all skin concerns, not all peels are suitable for all skin types. Facial peels can be extended to the neck or chest for an additional charge.
Pre-conditioning the skin prior to the application of the peel will improve skin health as well as accelerate post-peel healing. The skin must be ready to tolerate the peel safely. Using retinol or retinoids consistently before a peel will help strengthen the skin to improve barrier function.
Patients should stop the use of retin-A, or tretinoin products 7-14 days before treatment, avoid tanning 7 days before and after treatment, and have not recently waxed. Anyone prone to cold sores, should take acyclovir 2 days prior to treatment.
Some of our most frequently requested peels are listed below. New products are constantly being added to the mix so call the Renaissance Medispa for a free consultation on the best treatment plan for your skin concerns.
MicroPeel with Dermaplaning
Beautiful skin is less than a millimeter away.
A lactic acid peel is extra gentle and good even for sensitive skin. Helps remove germs, deads cells and toxins from the skin. Skin feels smoother and looks more toned. Dermaplaning allows skin to breathe by removing the top layer of dulling dead skin cells to reveal a smoother, brighter complexion. It's one of the best ways to exfoliate skin because of its ability to promote deeper and more even penetration of the skin. Also rids of the face of the "peach fuzz" on the face and allows makeup to go on smoother. Reduces visible signs of aging and immediately evens the skin.
SkinCeuticals Advanced Corrective Peel
This combination of 14% salicylic, 14% lactic, 10% phenylethyl resorcinol diminishes the appearance of discoloration, while smoothing texture and refining the appearance of pores, to restore a brighter, more clarified skin tone. Peeling usually starts 2-3 days after peel. Possible 5-7 day downtime with peeling and flaking. For optimal results, a series of 4-6 treatments every 4 weeks is recommended.
SkinCeuticals Micropeel® Plus 20 Solution
Micropeel Plus 20 Solution features a 20% salicylic acid to help improve the appearance of acne, fine lines and wrinkles, uneven skin tone, laxity, dullness, and skin imperfections. No downtime. For optimal results, 4-6 treatments every 4 weeks is recommended for maximum results.
TC Soft & Strong Peel
This mix of trichloroacetic (TCA), mandelic and kojic acid to help promote cell regeneration with a reduction of superficial wrinkles, scars and skin blemishes. Moderate peeling and flaking, 1-3 days downtime.
ZO Ossential® Stimulator Peel
This revolutionary beta/alpha acid spa peel stimulates cellular turnover, reducing fine lines and wrinkles, and improving overall skin tone, texture and clarity. It's the perfect "lunchtime" peel with no downtime. Improve rough texture, uneven tone, dullness, lines and wrinkles with this retinol, hydroxy acid and antioxidant-rich peel.
ZO Ossential® Skin Brightening Treatment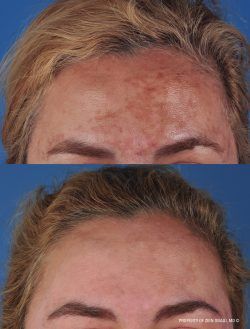 Restores skin clarity and reduces pigment spots and discoloration. This brightening treatment creates a radiant, more even skin tone and texture with citric, salicylic and lactic acids to increase skin brightness, clarity and minimize pore size. A moisture-rich cleansing and mild exfoliation is followed by a vitamin-fortified calming massage. To further brighten the skin, the Ossential® Skin Brightening Sheet Masque, with arbutin and green tea, is applied to minimize the production of excess skin pigment and supply ample hydration to the tissue.
The treatment concludes with powerful ZO® antioxidants, coenzymes and sun protection to inhibit melanin production and stimulate the growth of healthy cells.
ZO Ossential® Ultra Hydration Treatment
Hydrates and rejuvenates moisture-depleted skin. This elegant treatment begins with a gentle hydrating cleansing and micro-exfoliation to remove surface debris. Using mulberry, licorice and bearberry extracts, with kojic and lactic acids, the skin is prepped for a triple action resurfacing process to enhance brightness and clarity, as well as to address skin texture, fine lines and wrinkles. ZO® Aloe Hydra gel, with cucumber and chamomile, is applied to cool, calm and soothe the skin, followed by pressure point massage manipulations to minimize facial stress and maximize relaxation.
The treatment finishes with DNA repairing enzymes, hydrators and sun protection enhanced with natural melanin. Skin is vibrantly clear, firm, strengthened and protected.
ZO Ossential® Acne & Oil Control Treatment
Minimizes oil production, large pores and inflammation. Cleansing gently removes impurities, followed by a micro-scrub to prepare the skin to easily address the extraction process by removing remaining debris from the skin's surface. A combination of AHA's and salicylic acid are used to minimize excess oil production and tighten pores. Using an oil-free gel with a special blend of moisture factors, fatty acids and amino acids, a calming massage is performed. Healing is encouraged and inflammation minimized with our exclusive ZO® Bio-Sulfur Masque that adds eucalyptus and kaolin for antiseptic and detoxifying benefits. Calm, clear and healthier oil-free skin is revealed.
The treatment finishes with antioxidants, DNA repairing enzymes and powerful sun protection using natural melanin, zinc oxide and titanium dioxide to minimize acne scarring. Skin is visibly clean, clear and calm.
ZO® 3 Step Peel™
This multi-function potent stimulating peel confers lasting benefits, and is designed for acne, laxity, sun damage, uneven tone, fine lines and wrinkles. The peel solution of 17% salicylic acid, 10% TCA, and 5% lactic acid penetrates the epidermis with dermal stimulation. Retinol crème 6% s stimulates deeper skin layers for more profound benefits. A calming crème provides post procedure skin relief by suppressing skin inflammation and restoring moisture balance. Suitable for any skin type or color. Exfoliation starts in 2-3 days and ends by day 5. Can be repeated every 3-4 weeks if deeper repair is desired.
Vitalize by SkinMedica
Helps appearance of fine lines and wrinkles, improve skin tone and unevenness, acne and acne scarring. This peel is best suited for mild to moderate skin imperfections. Peeling typically begins 48 hours after treatment.
Rejuvenize
Designed to promote a smooth appearance of fine lines and wrinkles and improve skin tone and unevenness. Because this peel is recommended for moderate to severe skin imperfections, patients typically begin peeling 48 hours after treatment and may peel longer than other peels.
With this many options, a personal consultation is highly recommended. Contact Fox Valley Plastic Surgery today at (920) 233-1540 to schedule a consultation.

Real Patient Story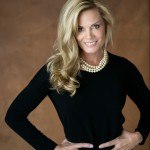 Read about Stacy's experience with the Medispa and other real patient stories in the Real Patient Stories section of our website. Even with her busy career and active lifestyle, Stacy still finds time to take care of her skin at the Renaissance Medispa.  By making her skin treatments a priority in her life, Stacy defies aging. Heads turn when Stacy walks in the room.

The face of your youth is just a call away. When it comes to perfecting their personal Renaissance through spa and laser services, Wisconsin residents trust the Renaissance Medispa at Fox Valley Plastic Surgery. Contact us at (920) 233-1540 to schedule your VISIA skin analysis.  Your $50 Visia fee can be applied toward a same day Medispa purchase.