Paul – Vein Treatments
Real Patient Story
It's an overcast and slightly chilly day, but Paul rolls up to our interview on his thick-wheeled bike, clad in a helmet and neon athletic sweatshirt. An avid triathlete, Paul depends on his legs to power him through long races–so when he noticed his varicose veins beginning to worsen, Paul thought he could just push through the discomfort.
So he did, until his daughter Kate, a Physician Assistant at Fox Valley Plastic Surgery, convinced Paul to come in for a consultation. There, he discovered that his vein troubles were more than skin-deep, threatening both his athletic pursuits and his overall health.
Paul turned to the accredited vein center at Fox Valley Plastic Surgery, and today reports that his legs feel stronger than ever.
---
As if his day job as a neonatologist wasn't demanding enough, Paul keeps incredibly active during his time off, playing tennis and hockey in between triathlon training sessions. Tall and thin with lively blue eyes, he looks the picture of health. So when Paul began to experience unusual heaviness and swelling in his legs, he was determined to not let his varicose veins slow him down.
"I'd always noticed that I have some varicose veins, and I know that it runs in our family a bit," he said. "To me, I thought it was just a cosmetic issue."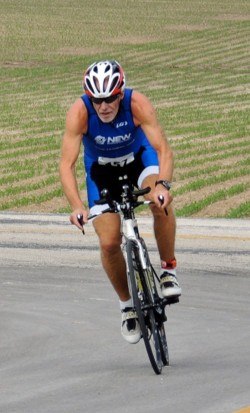 But mile after mile took their toll, and the aching and exhaustion worsened. Eventually, Paul's daughter Kate talked her father into visiting the Renaissance Center to discuss his options for treating the painful veins. While the swollen surface veins may be unappealing to look at, she told him, deeper veins could cause dangerous complications like ulcers and blood pooling.
Paul met with Dr. Doubek to discuss Fox Valley Plastic Surgery's many cutting-edge vein treatments, including radio frequency ablation, echo sclerotherapy, endovenous laser ablation, and stab phlebectomy. After a number of in-depth consultations with the vein specialists, Paul opted for a program involving ablations and sclerotherapy, both procedures with minimal pain and downtime. He was often competing in a new race within a few days of treatment, he said.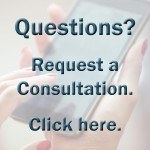 Out of over 20 vein treatments, Paul said, only one led to noticeable discomfort the next day, which was easily relieved with a call to the office.
"Because I had such extensive vein problems, they had to do a lot of procedures on both legs," he said. "Dr. Doubek and Dr. Janssen were very concerned that I was comfortable, but the pain control was very good."
In his many visits to the office, Paul said, he also appreciated the warmth and helpfulness of the Fox Valley Plastic Surgery staff.
"I sort of met just about everybody on the staff. They're all very nice, and they get to know who you are; they say hi and know your name and all that. They really put you at ease," Paul said. He particularly got to know Sue, the vascular sonographer, who was there "for every procedure."
Though Paul admits it was difficult to cut back on his training while receiving the treatments, he said that today the cramping and swelling that used to sabotage his runs have disappeared. And as a medical professional himself, he's grateful that the vein treatments at FVPS were able to address his underlying vein issues, not simply their superficial appearance.
"I thought it was just a cosmetic thing, but it's not, really, there's more extensive disease," he said. "I think people need to understand that if there's varicose veins you can see, there's probably veins deeper causing a problem."
Asked whether he has advice for people considering similar vein treatments, Paul answered quickly and surely:
"Do it sooner, rather than later."