Veinwave™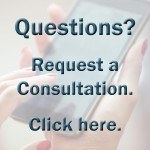 When veins are too small for treatment by sclerotherapy injections, another treatment called Veinwave™ therapy may be used. This treatment has proven effective in treating tiny thread veins, telangiectasia and rosacea, which may not be treatable with other vein treatments.
Popular in the United Kingdom and now available in the United States, Veinwave™ is an effective solution for men and women, who have cosmetically unsightly veins. The process works very well in delicate areas such as the face and ankles.
The Laser Institute of Wisconsin has extensive experience in Veinwave. Our skilled laser technicians are helping women and men from places such as Green Bay, Appleton, Fond du Lac, and Sheboygan perfect their personal Renaissance. Contact the Laser Institute of Wisconsin at (920) 233-1540 to request your free laser consultation.

Real Patient Story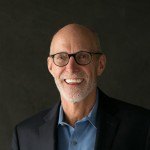 Read about Paul's experience in our Vein Center and other real patient stories in Real Patient Stories. As an avid athlete, Paul had a heart and muscles like someone half his age. His limiting factor were his legs. As the aching and exhaustion grew worse, he discovered that he had venous reflux disease, a highly treatable disease for the accredited Vein Center at Fox Valley Plastic Surgery.

How Veinwave™ Works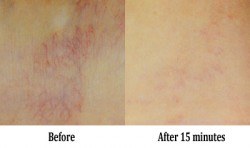 Veinwave treatments are performed on an outpatient basis at our IAC accredited vascular facility. In performing Veinwave therapy, a fine needle is used through which extremely high frequency microwave energy is passed to the vessels being treated. In a process called thermo-coagulation, the vessels then heat and shrink. The skin surrounding these blood vessels is not damaged during this procedure. Following treatment the treated blood vessels will begin to gradually disappear. This may take a few weeks, although some patients have received almost instant results.
In some cases, repeat treatment may be required to fully remove some thread vessels that may remain following the initial treatment. Each treatment may last about 15 minutes, and minimal discomfort may be experienced.
View All Videos
Benefits of Veinwave™
There are no bandages required following treatment with Veinwave therapy. Patients may go right from the procedure back to work or may resume other normal daily activities following treatment, as no recovery period or downtime is required. No scarring, hypopigmentation or hyperpigmentation problems are associated with this treatment. One possible side effect of this treatment is a slight crusting over the treatment area in the days following treatment. This usually resolves itself after a few days.
Unlike laser treatment, this treatment does not require that patients stay out of the sun. Patients are also able to wear makeup following treatment. Various parts of the body may be treated using this procedure including the legs, ankles and most parts of the body that have thread veins or spider veins.
Pricing
Veinwave is priced at $150 for a 15 minute session. If additional time is needed, it costs $50 for each additional 15 minutes, so that patients can get as much or as little treatment as desired. Because it can be a time consuming procedure depending on the severity, it is best to schedule a complimentary consultation with an aesthetician to get a custom quote.
Patients from Milwaukee, Green Bay, Appleton and other Wisconsin communities trust the plastic surgeons at Fox Valley Plastic Surgery to deliver effective vein treatments. Contact Fox Valley Plastic Surgery at (920) 233-1540 to schedule your free Veinwave consultation.