Nose Surgery
Rhinoplasty is a procedure Wisconsin patients choose to enhance facial harmony and the proportions of the nose. It can also correct impaired breathing caused by structural defects in the nose. Most incisions are made inside the nostrils, or at the base of the nose, providing access to the cartilage and bone, which can then be sculpted and reshaped.
Dr. David Janssen is an expert in rhinoplasty, and is helping women and men from places such as Green Bay, Appleton, Fond du Lac, and Sheboygan perfect their personal Renaissance. To find out if rhinoplasty is right for you, request your consultation in either the Oshkosh or Appleton office using our online form or contact us at (920) 233-1540. The non-refundable $100 cosmetic consultation fee can be applied towards the cost of the procedure.
Your Improvements
Rhinoplasty surgery can change:
Nose size in relation to facial balance
Nose width at the bridge or in the size and position of the nostrils
Nose profile with visible humps or depressions on the bridge
Nasal tip that is enlarged or bulbous, drooping, upturned or hooked
Nostrils that are large, wide, or upturned
Nasal asymmetry
Patients who desire a more symmetrical nose, should keep in mind that everyone's face is asymmetric to some degree. Results may not be completely symmetric, although the goal is to create facial balance and correct proportion.
Pricing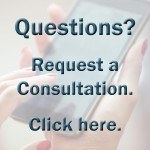 In general, a rhinoplasty costs approximately $11,500. The price includes the surgeon's fee, the facility fee at the Theda Care Surgery Center, and anesthesia. The pricing is subject to change, and will change if the surgery is done at another facility, and if there are unique circumstances surrounding the surgery, etc.
The use of Strataderm® immediately after wound closure and for several weeks afterwards, is highly recommended for optimal healing. Stratamed is the first film-forming silicone gel-based wound dressing approved for the use on open wounds and compromised skin. Depending on the length of the incision, a tube of Strataderm® costs $32-$54.
Usually there are multiple procedure discounts for cosmetic procedures: 15% off the surgeon's fee for the 2nd cosmetic procedure, and 30% off the surgeon's fee for the 3rd procedure. The operating room fee is discounted 50% for the 2nd+ procedure, while anesthesia is based solely on time. Although there are zero interest financing options available through Care Credit and Alphaeon Credit, payment by cash gives an additional 5% discount. There may be additional discounts, which are too varied to be mentioned here.
The non-refundable $100 cosmetic consultation fee can be applied towards the cost of the procedure.
Best Candidates
Ideal candidates for nose surgery:
Have completed their facial growth
Are physically healthy
Do not smoke
Have a positive outlook and realistic goals in mind for improvement of their appearance
Procedure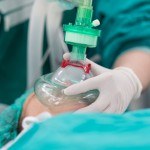 Anesthesia is administered for the patient's comfort during the surgical procedure. The choices include intravenous sedation or general anesthesia. The anesthesiologist will recommend the best choice for the patient.
Rhinoplasty is performed either using a closed procedure, where incisions are hidden inside the nose, or an open procedure, where an incision is made across the columella, the narrow strip of tissue that separates the nostrils. Through these incisions, the skin that covers the nasal bones and cartilages is gently raised, allowing access to reshape the structure of the nose.
An overly large nose may be reduced by removing bone or cartilage. Sometimes surgery of the nose may require the addition of cartilage grafts. Most commonly, cartilage from the septum, the partition in the middle of the nose, is used for this purpose. Occasionally cartilage from the ear or rarely a section of rib cartilage can be used.
Preparing for Surgery
In preparing for rhinoplasty surgery, patients may be asked to:
Get a lab test
Take certain medications or adjust current medications
Stop smoking
Avoid taking aspirin, anti-inflammatory drugs, and herbal supplements as they can increase bleeding
Preparing for surgery with a clear, complex-carb rich beverage will keep you strong and enhance your recovery. Drinking ClearFast PreOp prior to your medical procedure is a safe way to speed up recovery time, nourish your body, and reduce post-operative nausea and vomiting. It is available at Hometown Pharmacy on N. Sawyer Street, Oshkosh at $8 a bottle. The recommended dosage is one bottle the night before your surgery once you are in the fasting window, and a second bottle two hours before surgery. Consult with your anesthetist before taking the beverage. Afternoon surgery patients are encouraged to take this beverage.
Rhinoplasty may be performed in an accredited office-based surgical facility, a licensed ambulatory surgical center or a hospital. Patients should arrange for someone to drive them to and from surgery and to stay with them for at least the first night following surgery.
To learn more about rhinoplasty, contact Fox Valley Plastic Surgery today at (920) 233-1540 to request a consultation.
Recovery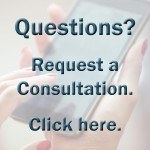 During recovery, a splint and/or packing will likely be placed inside the nose and a splint or bandages placed on the outside to support and protect the new structures during initial healing. The downtime following rhinoplasty is dependent on what rhinoplasty techniques were used, such as whether the surgery was performed open or closed, whether any tip work was performed, and whether the nasal bones were broken (osteotomies). Patients who undergo open rhinoplasty, typically have more edema (swelling) which persists longer compared to patients who undergo closed rhinoplasty. If the nose was surgically broken by performing osteotomies, then there is usually more swelling and bruising.
After surgery patients usually take off a week from work. When the cast is removed after one week, the nose will look swollen. Most patients can gradually return to strenuous activities such as exercising after two weeks. Usually by the end of the second week, the swelling and bruising have subsided enough so that the casual observer will not readily notice that the nose has been operated on. However, to the patient, the nose will look swollen or puffy for several months. The swelling gradually dissipates over the first several months, and thus the appearance of the nose changes gradually. By about 3-4 months, the majority of the swelling will be gone, but the nose will look larger in photographs. It can take as long as a year for the final shape to become apparent.
Swelling may come and go and worsen in the morning during the first year following rhinoplasty surgery. Patients will be given specific instructions that may include:
How to care for the surgical site
Medications to apply or take orally to aid healing and reduce the potential for infection
Specific concerns to look for at the surgical site
When to follow up with the office
The results of rhinoplasty surgery will be long-lasting. As the body ages, it is natural to have some gradual changes to the face including the nose. But most of your improvement should be relatively permanent. A healthy lifestyle and life-long sun protection will help extend the results.

Meet Our Surgeons
Dr. David Janssen and Dr. William Doubek combine experience, refined surgical techniques, and artistry to produce beautiful results for their plastic and reconstructive surgery patients.
Potential Risks
Patients will sign consent forms to ensure that they fully understand the procedure and any risks or potential complications. Rhinoplasty surgery risks include:
Anesthesia risks
Bleeding (hematoma)
Infection
Poor wound healing or scarring
Change in skin sensation (numbness or pain)
Nasal septal perforation (a hole in the nasal septum) is rare. Additional surgical treatment may be necessary to repair the septum but it may be impossible to correct this complication
Difficulty breathing
Unsatisfactory nasal appearance
Skin discoloration and swelling
Possibility of revision
Are you ready to discuss rhinoplasty for yourself? Contact Fox Valley Plastic Surgery today at (920) 233-1540 to schedule a consultation.

Real Patient Story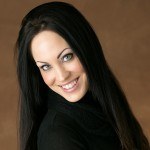 Read about Mandy's experience with her breast augmentation and other real patient stories in the Real Patient Stories section of our website. Although she was an employee of ours, we treated her like we would any other patient. She got her breast augmentation for all the right reasons, and is thrilled with the results.

Consultation
During the rhinoplasty consultation patients should be prepared to discuss:
Surgical goals, with regard to both appearance and breathing
Medical conditions, drug allergies, and previous medical treatments
Current medications, vitamins, herbal supplements, alcohol, tobacco, and drug use
Previous surgeries
The plastic surgeon may also:
Evaluate the patient's general health status and any pre-existing health conditions or risk factors
Examine and measure the face
Take photographs
Discuss nose surgery options
Recommend a course of treatment
Discuss likely outcomes of a nose surgery and any risks or potential complications
Find out more about achieving a beautiful face with board certified plastic surgeon Dr. David Janssen. Contact Fox Valley Plastic Surgery at (920) 233-1540 or request your consultation online.