Meet the Staff
Our staff provides a welcoming environment and streamlined, professional customer service that respects and cares for the emotional and physical needs of each patient. We love our jobs and have a breadth of experience to fully serve our patients.
Dianne, Administrator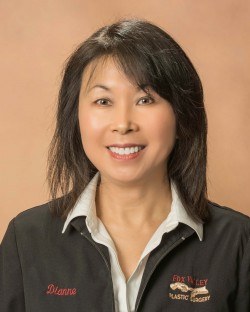 While Dianne is the office manager for the Appleton and Oshkosh locations, the members of Fox Valley Plastic Surgery work collaboratively to support the practice. Dianne trusts her expert staff to care for the patients while she concentrates on her responsibilities: management, marketing, human resources, customer service, systems, website maintenance and video production. Dianne watches the bottom line of the practice while striving to give the best experience to our patients.
Patient Care Team
Jason, Physician Assistant-C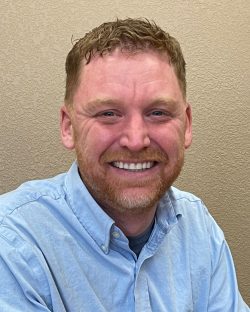 Jason ("Jay") is a highly experienced provider with a vast array of medical experience. Jay has more than 6 years combined surgical experience in specialties such as general, vascular, cardio-thoracic, robotics and orthopedics surgery. He has 11 years of experience in the field of emergency medicine, which enables him to handle anything that comes through our door. Jason also enjoys wound care and minor procedures. As a native of Appleton, Jay loves being near family and helping the community.
Lauren, Nurse Practitioner
Lauren is an APNP with 25 years experience in healthcare. She enjoys working with patients to collaboratively develop a treatment plan that has them feeling their best and most confident. With her exceptional dexterity and precise fine motor skills, Lauren performs the majority of our vein procedures, such as endovenous laser ablation and radio frequency ablation with our registered vascular technician. Lauren also sees patients pre- and post-operatively. You will see her passion for high quality patient care at all your visits.
Amanda, Physician Assistant-C
Amanda attended Yale University School of Medicine for her Masters in Physician Assistant Studies after she graduated from UW-Oshkosh. Following commencement she found her calling in the operating room at Boston Children's Hospital where she corrected congenital defects and assisted in breast surgery. At FVPS, Amanda can practice as a surgical PA both in the operating room and office based procedures. In the operating room she has performed numerous cases involving the breast, hand and microsurgery. Amanda does not have regular hours in the office; she is on call when her services are needed. This schedule works best for her and her family.
Cindy, Clinical Staff Supervisor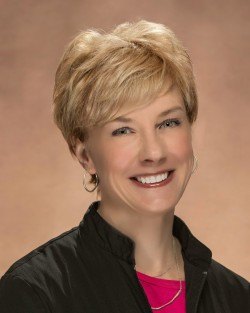 As the clinical staff supervisor, Cindy oversees the patient-care and Renaissance Medispa teams. She is a registered nurse with more than 25 years of experience in pre-operative and post-operative education. Cindy is an expert in bio-identical hormone replacement therapy. Cindy and her staff take pride in providing warm, caring and complete service to their patients. She works closely with the doctors and aestheticians to help patients "perfect their personal renaissance." She is also skilled injector and also performs the more aggressive laser skin treatments.
Jen, Registered Nurse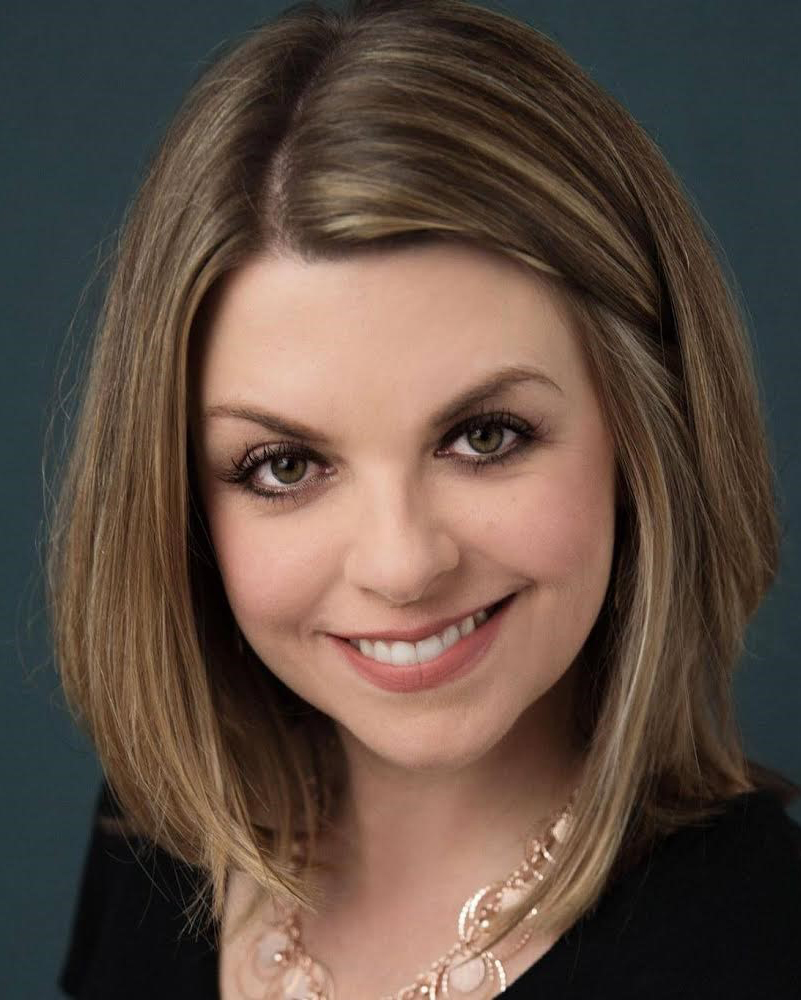 Jen is originally from the Boston area, and has always been passionate about aesthetics, skin care, and making people feel and look their best. She has been a registered nurse for 8 years in the Wisconsin area with a background in acute care and surgical floor nursing. Jen is trained in injectables and fillers, CoolSculpting, lasers, and pre- and post-operative teaching and education. She is passionate about helping her patients achieve their aesthetic goals.
Amber, Registered Nurse & Surgical Technician
As an RN, we use Amber's surgical experience to help patients in sizing for implants because she knows what looks and works best post-operatively. Having an aesthetic eye with surgical skills gives Amber an edge in helping our breast reconstruction patients navigate their options and recover from surgeries. Amber has performed thousands of operations alongside Dr. Doubek and Dr. Janssen. She embraces new procedures and technologies, and is highly qualified to provide pre- and post-operative care to our patients. She is excited to help our patients reach their individual goals. As one of the longest members of our team, Amber is the staff member to whom others go for assistance and direction.
Sue, Vein Center Manager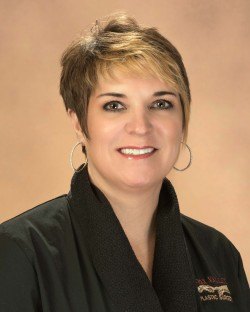 Sue is a registered vascular and diagnostic medical sonographer and has worked in the field for 25 years. For the past 10 years, she has specialized in ultrasound and treatment of venous reflux disease. She is a critical component in the continued accreditation of our Vein Center. Sue participates in the patient's care through the entire treatment process. She has the knowledge to provide patients with information and insight about all treatments for venous disease. Her caring disposition will help you feel welcome and relaxed during your visits to Fox Valley Plastic Surgery.
Vicki, Patient Care Specialist
As a certified medical assistant for more than 10 years, Vicki assists the doctors and strives to give every patient responsive, professional care. With her strong work ethic, we can always rely on Vicki to pick up the slack when short handed, and to give patients the care that they deserve. Vicki previously worked at Aurora Medical Center. She loves the variety in her job and is eager to help you when you visit our office.
Terrie, Patient Care Specialist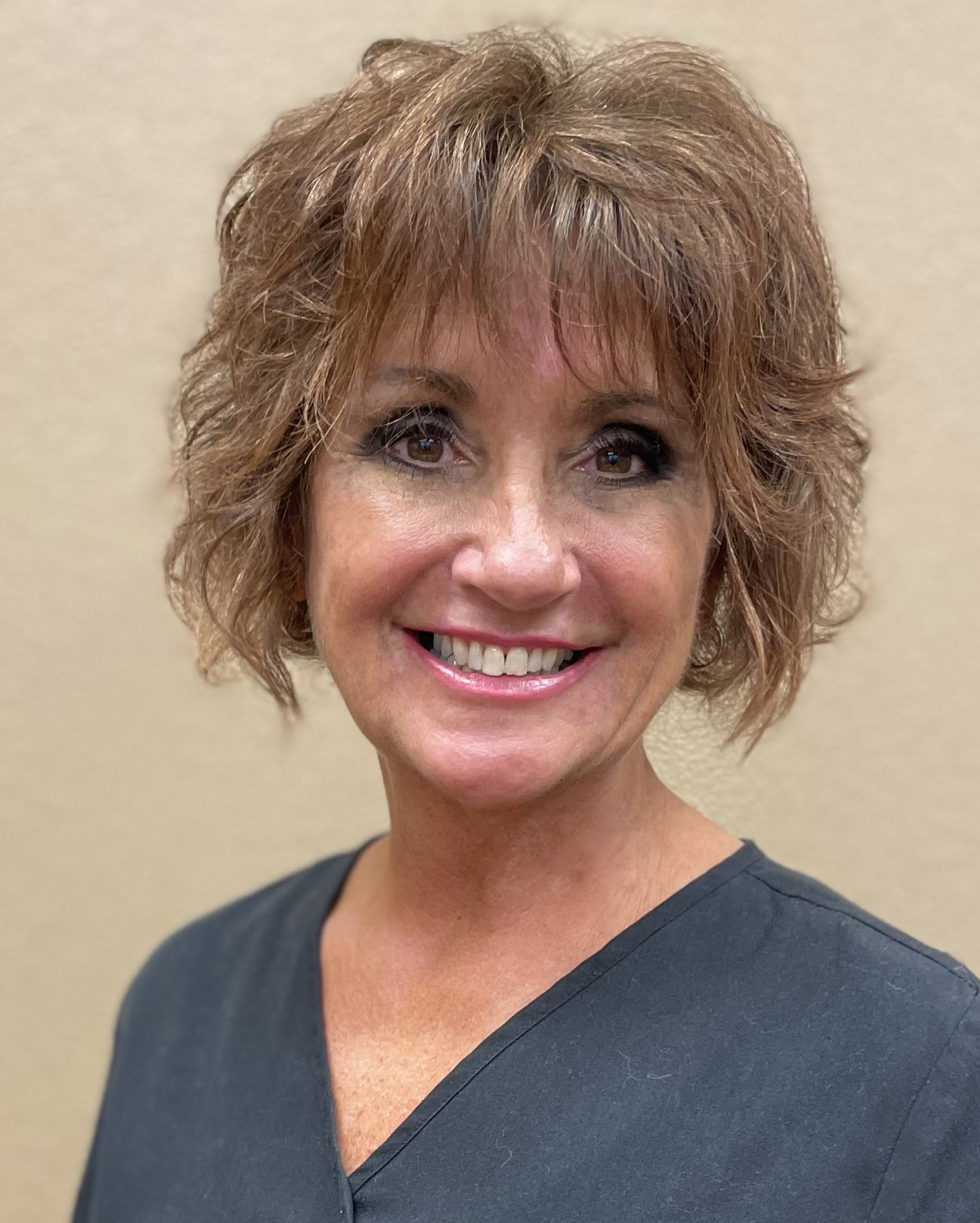 As an Oshkosh native, Terrie is very comfortable travelling between our two locations as a certified medical assistant. She knows our patients, and enjoys the interactions with the patients. Terrie is always smiling and upbeat. She brings many years of experience as a medical and surgical assistant to our office. She likes the fast pace of the office and the variety of tasks to keep her very busy.
Scheduling and Patient Relations Team
Jess, Patient Relations Specialist Supervisor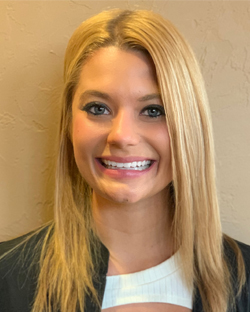 As supervisor of the reception staff, Jess trains, manages, and supports the Patient Relations Specialists. She is also the first person patients should talk to with any issues. Jess has over 10 years in customer relations involvement, as well as management and medical experience. She is a tech-savvy and a team player who excels at multi-tasking while still maintaining a great attitude and an upbeat personality. She is more than excited to have joined the team, and is confident she will be able to make a positive impact on all our patients' experiences!
Meg, Patient Relations Specialist, Surgical Care Coordinator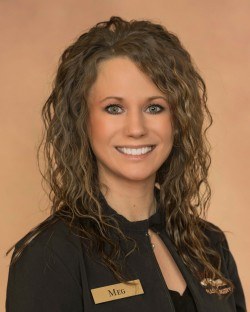 With more than 15 years of experience in the healthcare field and customer service, Meg is a perfect fit at Fox Valley Plastic Surgery. In addition to working the front desk to meet our patients' needs and the daily operations of the practice, she is also a Surgical Coordinator, quoting and scheduling surgeries. Meg feels every day is new and exciting because of the variety in her job. She enjoys getting to know new faces and seeing existing patients. Meg cares about people and wants to help with their needs. She is happy to be a part of our team.
Camey, Patient Relations Specialist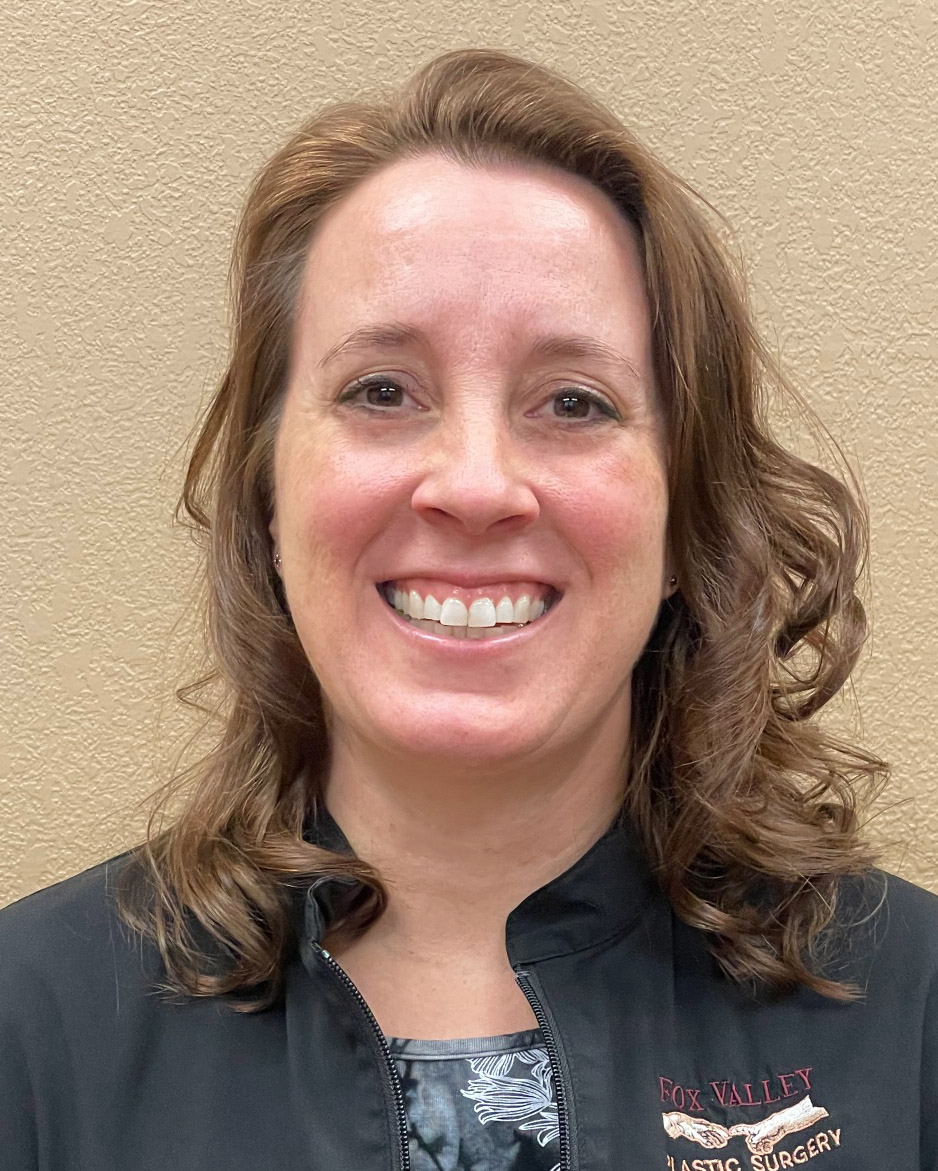 With an extensive background in customer service, office experience, and medical scheduling, Camey will efficiently register you and verify your paperwork so that you can get in quickly to see your provider. Camey works hard to make sure that everything is entered quickly and correctly so that your appointment and billing go smoothly.
Jesi, Patient Relations Specialist
Jesi is very well organized and thrives in an environment where she can keep a team on track and on schedule. She has 6 years of medical and corporate scheduling, and 10 years of customer service experience. Jesi is very kind and compassionate, and she is really excited to be a part of our team.
Julie, Surgical Care Coordinator
Julie comes to Fox Valley Plastic Surgery with more than 30 years in the healthcare field. As the Surgical Care Coordinator, she is responsible for quoting and scheduling cosmetic surgeries. The surgeons operate in six different facilities, and surgeries are routinely moved when higher priority surgeries, such as trauma and cancer, need to be booked. In spite of these challenges, Julie works to ensure that all patients have a smooth surgical experience from start to finish.
Renaissance Medispa Team
Christine, Medical Aesthetician, Laser Technician
Christine joins the Renaissance Medispa team with many years of experience in the Beauty and Wellness industry. Christine has been a Medical Aesthetician and Laser Technician for over 20 years, and is committed to providing personalized services with advanced technologies that fit our patients' needs. She shares the passion of her co-workers in delivering quality patient care to meet their skin health goals.
Accounting Team
Karla, Accounting Supervisor
Karla and her staff are happy to answer your insurance or billing questions. Karla has more than 30 years of experience in insurance billing and accounts receivable, and is an expert in the nuances of the different insurance companies. Having previously run a medical practice, Karla also assists the front office, provides administrative support to the office manager, and handles accounts payable and receivables.
Tressa, Certified Professional Coder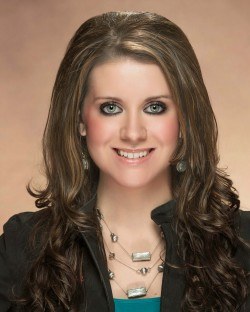 As a certified professional coder, Tressa works with the billing and coding team, and assists with patient relations when needed. She has extensive experience in customer service and is here to serve you with all your billing needs and questions. Tressa also assists in surgery quoting and scheduling, manages the online inquiries from the company website, and maintains the company's Facebook page.
Lisa, Medical Insurance Specialist, Patient Care Specialist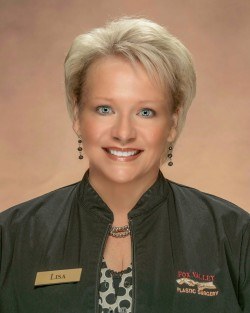 Lisa brings 10 years of healthcare experience to her job. She loves meeting and greeting patients in her many roles as a Patient Relations Specialist, as a technician in the Laser division, and as an insurance specialist. As one of our most versatile employees, we love her flexibility, her intelligence, and her genuine passion for customer service and patient care. If you have been in the office, we're sure that you would have met Lisa with her energetic personality.
Mel, Medical Insurance Specialist, Patient Care Specialist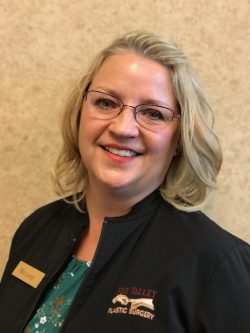 With 18 years experience in the medical field, Mel is professional, dependable and highly motivated. She is accustomed to surgery scheduling, so handling our many types of appointments and insurances is in her wheelhouse. She loves meeting and helping our patients quickly.