Compression Hose
In order for insurance companies to cover your vein treatments, you must indicate that you have previously worn compression hose for at least 6 weeks to 3 months, depending on the insurance company. Any time less than 3 months may disqualify you from getting your treatments covered by insurance.
If you do not have any hose, we recommend that you purchase it at a big box store on online. You need to look for knee high compression hose, with a rating of 20-30 mmHg. Closed toe or open toe are a personal preference; there is no difference in effectiveness. We do not recommend one brand over others.
If you have not worn compression hose before, we recommend that you get the hose NOW to expedite the insurance pre-authorization process and to get your treatments quicker.
Prior to a vein procedure, patients are given a prescription for a higher level of compression stockings. Patients must remember to bring their hose to their treatments. As a convenience to patients, the office also sells compression stockings in limited styles and sizes for $90 per pair. Compression hose needs to be worn after vein procedures. Patients who forget to bring their compression hose to a procedure, must purchase another pair of hose at the office in order for the procedure to take place.
Benefits of Compression Hose
Anyone's legs can feel better while wearing gradient compression stockings, especially those who spend much time in sedentary sitting or standing positions. Gradient compression stockings are of most benefit to individuals with the following leg complaints:
Tired, aching, heavy feeling legs
Leg swelling
Varicose veins
Venous insufficiency
Post-thrombotic syndrome
Healed venous ulcer
Active venous ulcer
Lymphedema
The stockings sold in the office are 30-40 mmHg, which is the medically necessary compression. Patients with arterial circulation problems in the legs should consult with a physician before wearing any level of compression.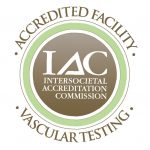 The accredited Vein Center at Fox Valley Plastic Surgery expertly treats all vein issues. Our skilled surgeons and technicians are helping women and men from places such as Green Bay, Appleton, Fond du Lac, and Sheboygan perfect their personal Renaissance. Contact the Vein Center at (920) 233-1540 to request a vein consultation.
Lisa

Real Patient Story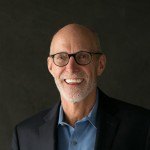 Read about Paul's experience in our Vein Center and other real patient stories in Real Patient Stories. As an avid athlete, Paul had a heart and muscles like someone half his age. His limiting factor were his legs. As the aching and exhaustion grew worse, he discovered that he had venous reflux disease, a highly treatable disease for the accredited Vein Center at Fox Valley Plastic Surgery.

Purpose of Compression Hose
Gradient compression stockings delivers a squeezing to the leg that is tightest at the ankle. The amount of squeezing or compression gradually decreases up the leg. Compression is believed to provide two primary benefits to individuals suffering from chronic venous insufficiency.
Perhaps the most important effect is that compression increases the pressure in the tissue under the skin (subcutaneous) thereby helping to reduce and prevent swelling. The compression of this subcutaneous tissue helps move excess fluid (swelling) back into the capillaries (tiniest of the blood vessels) and helps prevent too much fluid from leaking out of these little vessels.
Secondly, compression reduces the ability of the superficial veins in the leg to expand and overfill with blood. This in turn helps prevent blood in these veins from flowing backward causing congestion. Congestion in the leg accounts for the leg complaints, swelling, and skin changes common in persons with venous problems.
Art of Putting On Compression Hose
Compression stockings are difficult to put on because gradient compression stockings provide the greatest compression at the ankle. This requires the largest part of the foot – the circumference from the top of the foot around the heel – to pass through the smallest and tightest part of the stocking – the ankle. Newer knitting technologies, yarns, and finishes produce stockings that are easier to put on than the stockings of old. However, for those who have diminished arm or hand strength, or impaired mobility there are items such as rubber gloves or a stocking donner, which can make the task easier.
Watch this video to see how to put on the stockings via the heel pocket method, the glove method, and the donner method. Normally, one or a combination of these methods will assist in donning the stockings.
Protocol
The compression stockings need to be worn for two weeks after any heat treatment, such as EVLA and RF Ablation. They are worn for three days after echo sclerotherapy. As soon as patients get their stockings, they need to practice putting them on and off successfully at least three times before getting their actual procedure. Then the stockings will be loosened, and the patient will have found a technique that works for donning the stockings. In this way, the patient can leave the office promptly after a procedure.
Your legs deserve to appear younger, clearer and more healthy-looking. Patients from Milwaukee, Madison, Green Bay, Appleton and other Wisconsin communities trust the plastic surgeons at Fox Valley Plastic Surgery to deliver effective vein treatments. Contact Fox Valley Plastic Surgery at (920) 233-1540 or schedule a consultation online.