Implant – The actual silicone or saline breast implant.
Explant – The act of removing a breast implant.
Capsule – The tissue envelope the body forms around the implant. It did not exist before the implant. The body forms a capsule around any foreign object in the tissue. It does not know if the foreign object is good or bad, so it walls it off from the body. The capsule will actually be absorbed by the body if the implant is removed, as long as there is not a silicone foreign body in the capsule. An ultrasound can diagnose that, if present.
Capsular Contracture – The thickening, tightening, or calcification of the capsule. When you have a "hard implant" the implant is not hard. It refers to the capsule. Capsular contracture is thought to be caused by subclinical infection (Biofilm) around the implant.
Capsulectomy – The act of removing the capsule around the implant. It is usually done for either capsular contracture or permanent removal of the implant. It does not necessarily mean all capsule tissue is removed, as a capsulectomy can be partial or complete/total. TOTAL Capsulectomy is removal of the entire capsule.
En Bloc Removal – The capsule and the implant are removed in one piece with the implant still within the wall of the capsule. The surgeon needs to minimize any silicone leakage or other problems during the surgery, which make this a more complicated procedure than placing implants. It requires a larger incision, which means a larger scar. Patients who had an axillary approach or periareolar approach for breast implant placement, cannot have the procedure done through those incisions.The surgeon may not know if an en bloc procedure is truly possible until the actual surgery occurs. Sometimes a portion of the capsule is disturbed to avoid significant damage to the muscle, rib or lung. If the scar tissue capsule is very thin or tightly attached to the chest wall, en bloc removal may be attempted, but there is always a possibility of breaking into the capsule, especially along the ribs.
In the above case, Dr. Janssen was successful in removing the entire capsule intact (en bloc capsulectomy) for the left hyperinflated implant. On the right implant, en bloc was attempted, but not possible, where you can see a hole in the capsule. The posterior wall along with some muscle fibers was removed with the complete capsule in a tedious and meticulous 2 hour dissection (total capsulectomy) for that implant. This patient did not have BIA-ALCL.Textured implants were created for the dual purpose of stabilizing the implant in the breast pocket and reducing capsular contracture. However, they are the most confirmed with causing BIA-ALCL, a cancer of the immune system that in most cases develops in the capsules and creates fluid near the implant. En bloc removal of textured implants is the best way to keep the cancerous cells secured in the capsule as a sac until they are explanted out of the body, as a whole. According to the FDA, BIA-ALCL may develop in 1 in between 3,817 to 30,000 women with textured breast implants.

Patients, who have textured implants removed, may request pathology to do the CD30 test for BIA-ALCL. In 25 years of practice, we have never seen a case of this disease. The En Bloc technique is best used when an implant is ruptured and we are trying to remove the capsule, implant, and tissue that contains silicone in one piece, i.e. "En Bloc".

Total Capsulectomy – En bloc removal is also sometimes referred to as a total capsulectomy, but they are not exactly the same. A total capsulectomy is not always performed using the specific en bloc technique. A total capsulectomy is the removal of the breast implants and all the scar tissue, or capsule, that forms around a breast implant. However, during a total capsulectomy, the implant is not necessarily removed while still inside the intact scar capsule (en bloc method).Many surgeons use the term total capsulectomy to mean that they will cut the scar tissue capsule, remove the implants first, and then go back and remove all the scar tissue capsule. A complete capsulectomy with the implant out can be performed through a smaller incision than a capsulectomy with the implant in. The right operation depends on the patients needs and desires. If you want an en bloc capsulectomy, make this clear to the doctor because it is not normally performed unless needed or asked.

The Aesthetic Surgery Journal published a study in December 2021 with the following conclusion:
"The type of capsulectomy; intact total, total, or partial all showed similar symptom improvement with no statistical difference in the reduction of symptoms based on the type of capsulectomy."

To read the study, please click here.

Types of Breast Implant Removal Procedures
The most common breast implant removal surgery techniques include:
Breast Implant Removal with Capsulectomy – Incisions will be made at the same place where the breast implant surgery was originally performed. A capsulectomy can be partial, total or en bloc. An en bloc capsulectomy, which removes both implant and capsule simultaneously, is the most difficult, time consuming, and most expensive option. Not all implants can be removed en bloc.
Breast Implant Removal with Breast Lift – A breast lift may be performed at the same time as the breast implant removal if the breast skin has been stretched or sagged. Excess breast skin is removed to tighten the breast tissue to provide better support. In some cases, the areolae may be resized to better fit the new shape of the breasts.
Breast Implant Removal alone and/or replacement with new implants
Implant Deflation – Saline breast implants can be deflated without undergoing surgery. Depending on the results of this, further surgery such as a breast lift, breast implant removal, or breast implant replacement surgery, may be needed.
Discuss your breast explant options with the experienced surgeons of Fox Valley Plastic Surgery. Contact Fox Valley Plastic Surgery today at (920) 233-1540 to schedule a consultation.
Pricing
Unlike other surgeries, it is very difficult to give an estimate for implant removal or replacement because of the many options available. En bloc removal itself can cost up to $13,000, but cases vary considerably. Please call 920-233-1540 for a personal consultation. The non-refundable $150-$500 consultation fee can be applied towards the cost of the procedure.
Newer breast implants usually have a warranty of 10 years, but the coverage may be solely related to ruptures or capsular contractures. If the implant manufacturer is unknown, contact the implanting surgeon and request an operative report. The coverage is only for the implant itself, and does not cover any of the fees associated with the surgery such as the surgeon's fee, facility fee, anesthesia fees, pathology, etc.
Insurance companies cover services that they determine to be "medically necessary" to treat a disease or illness. Although you or your doctor may believe a service is medically necessary, insurance companies do not always agree. Insurance companies generally do not cover the cost of breast implant removal for autoimmune or connective tissue diseases or other systemic complications.
Obtain a copy of the insurance policy and review it to see if they are likely to pay for the removal. Call your insurance company. Generally, the insurance company focuses on capsular contractures, ruptures, and pain. The process of getting approved can very difficult. Read more about insurance coverage here.
Preparing for Surgery
Prior to surgery, patients may be asked to:
Get lab testing or a medical evaluation
Take certain medications or adjust current medications
Get a baseline mammogram before surgery and another one after surgery to help detect any future changes in breast tissue
Stop smoking well in advance of breast explant surgery
Avoid taking aspirin, anti-inflammatory drugs and herbal supplements as they can increase bleeding
Heat is not advised until after explant, especially if one is symptomatic. This may be in the form of Jacuzzi, sauna, infrared, tanning beds, and sun tanning.
A shirt that buttons up from the front or a zip up hoodie is helpful to prepare, so you don't have to lift your arms up. You might want to purchase post-operative compression bras or front-close sport bras.
Patients will receive special instructions to cover what to do on the day of surgery, post-operative care and follow-up. Breast surgery may be performed in an accredited office-based surgical center, outpatient/ambulatory surgical center, or a hospital.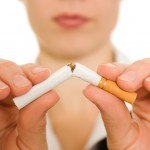 Smokers are always at high risk for health troubles, but particularly so during and after surgery. Smokers face longer healing times, blood clots, wounds that break open, and greater risk of infection. For these reasons, FVPS requires that smoking cease one month before and one month after for some surgeries, which are adversely effected by the decrease in blood flow caused by nicotine.
Read our comprehensive explanation of how smoking impacts healing.
FVPS will notify patients if they are affected by this policy. At the pre-operative appointment which normally occurs two days before surgery, patients must take a cotinine test, which detects the presence of nicotine. Test results are immediately available with this quick blood test. If the test is positive, then surgery will be cancelled and the patient loses the 10% booking fee. If they cannot quit smoking, smokers should not schedule a surgery.

Recovery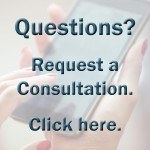 Following breast implant removal surgery, the breasts will not look the same as they did before the original breast implant surgery. This is because the volume of the breast implants stretches the tissue and can result in a deflated look. Having a breast lift can raise the breasts by removing excess skin and tightening the surrounding tissue to reshape and support the new breast contour.
While recovery from breast explant surgery varies from person to person, this surgery is usually smoother than the initial breast implant surgery. However, if there has been a breast lift after the breast implants have been removed, the breasts will feel tight and heavy for a few weeks.
In the first few days anticipate heavy constipation and bloating from the anesthesia and pain killers used during and after surgery. Narcotics slow down the intestines, even as they wear off. Water retention from the IV's is also common. Antibiotics can also contribute to bloating. A compression bra can help minimize swelling. Maximum swelling is at 2 days after surgery and should resolve within 14 days.
Any breast revision surgery may require drains because fluid will be generated when operating on the scar capsule. Because there is a mechanism for the fluid to be removed with drains, the risk of getting a hematoma is lower. We prefer not to use drains unless absolutely needed.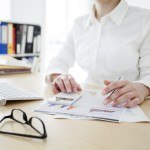 Most women are able to return to work in five days and report experiencing minimal discomfort after the surgery. If breast implants were removed with the capsule, there will be more discomfort and the recovery time will be longer. Avoid heavy lifting or exercising excessively for the first six weeks after surgery. It is usually safe to resume normal activity after six weeks. The breasts will take several months to settle into their new position. Breast implant removal scars typically heal very well and are often inconspicuous. While the scars will fade, they will never disappear entirely.
At the 3 month follow up visit, patients will fill out a Breast Implant Illness Post Explantation Questionnaire to assess relief from symptoms of BII.
Are you ready to discuss breast implant removal? Contact Fox Valley Plastic Surgery today at (920) 233-1540 to schedule a consultation.

Real Patient Story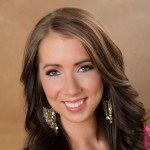 Read about Amanda's experience with her breast reconstruction and other real patient stories in the Real Patient Stories section of our website. No one, especially someone in her 20's, expects to get breast cancer. When it happened to Amanda, she took control and made a full recovery. She became an advocate for breast cancer awareness and educates women on the importance of mammograms.

Potential Risks
Patients will sign consent forms to ensure that they fully understand the procedure and any risks or potential complications. The risks of breast surgery include:
Unfavorable scarring
Infection
Changes in nipple or breast sensation, which may be temporary or permanent
Numbness of the lower breast area
Anesthesia risks
Bleeding (hematoma)
Blood clots
Poor wound healing
Breast contour and shape irregularities
Skin discoloration, permanent pigmentation changes, swelling and bruising
Damage to deeper structures – such as nerves, blood vessels, muscles, and lungs – can occur and may be temporary or permanent
Breast asymmetry
Fluid accumulation
Excessive firmness of the breast
Potential inability to breastfeed
Potential loss of skin/tissue of breast where incisions meet each other
Potential, partial or total loss of nipple and areola
Deep vein thrombosis, cardiac and pulmonary complications
Pain, which may persist
Allergies to tape, suture materials and glues, blood products, topical preparations or injectable agents
Fatty tissue deep in the skin could die (fat necrosis)
Possibility of revision
Consultation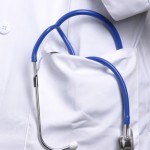 At the consultation, patients need to fill out paperwork including a Breast Implant Illness Consultation Questionnaire which helps the doctor access your situation. Without undergoing a personal consultation with a surgeon, and submitting a pre-authorization with the insurance company, it is not possible to determine if breast implant removal will be covered by insurance. Dr. David Janssen and Dr. William Doubek are highly experienced with breast explant surgery, and can help patients determine the best course of action. At the consultation, patients should be prepared to discuss:
Why they want the surgery, their expectations and desired outcome
Medical conditions, drug allergies and medical treatments
Use of current medications, vitamins, herbal supplements, alcohol, tobacco and drugs
Previous surgeries
The options available in breast implant removal
The likely outcomes of breast implant removal and any risks or potential complications
The surgeon may also:
Evaluate the patient's general health status and any pre-existing health conditions or risk factors
Examine the breasts, and take detailed measurements of their size and shape, skin quality, placement of the nipples and areolas
Take photographs for the medical record
Discuss the options and recommend a course of treatment
Discuss likely outcomes of the breast reduction procedure and any risks or potential complications
Discuss the use of anesthesia during the procedure for breast reduction
Contact Fox Valley Plastic Surgery at (920) 233-1540 or request your consultation online. The decision to remove or replace implants is not always clear cut. We have helped patients from Green Bay, Sheboygan, Appleton, Neenah, Oshkosh, Fond du Lac, and West Bend determine the best course of action regarding Breast Implant-Associated Anaplastic Large Cell Lymphoma. Our board certified Wisconsin plastic surgeons are helping women from all over the upper Midwest to perfect their personal Renaissance. Request your consultation today.