Advanced Resurfacing Treatments
Advanced Resurfacing Treatments
Sciton ProFractional Therapy can be used to smooth and tighten skin, reduce wrinkles, and reduce the appearance of acne scars. The procedure results in skin that looks younger, smoother, and well-rested with improved skin tone and texture. Using Sciton's tunable resurfacing laser, the professionals at the Laser Institute of Wisconsin can select from a broad continuum of ablation and coagulation depths for treatments tailored to each patient's individual needs. Treatments can range from superficial to deep resurfacing.
During ProFractional Therapy, a tiny laser beam creates thousands of microscopic channels in the skin to stimulate collagen regeneration using the body's natural healing response. The zones of untreated skin invigorate the body's natural healing process, and the treated areas stimulate production of new collagen, plumping up the skin and smoothing out wrinkles, lines, scars and other irregularities.
The treatment can be performed on almost all parts of the body, but is most commonly used on the face, neck, chest, and hands. Settings can be adjusted for each specific area being treated.
You can find out how to get the skin you want when you request your laser skin evaluation at Fox Valley Plastic Surgery. You can also call our office at (920) 233-1540 to schedule your appointment. Our practice sees patients seeking laser skin resurfacing from Appleton, Green Bay, Milwaukee, and surrounding communities.
Best Candidates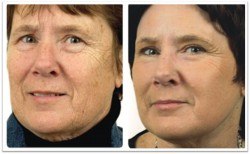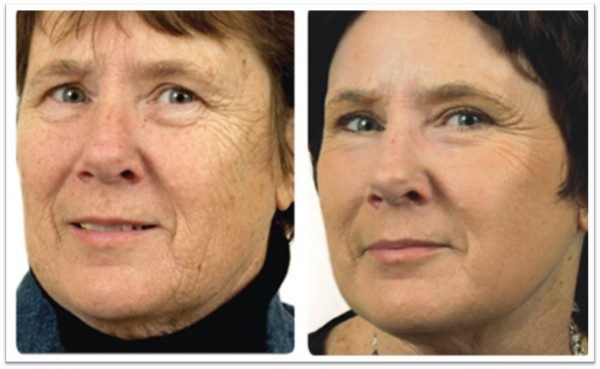 A good candidate for ProFractional therapy is an individual with acne scars, discolored spots, wrinkles, or other skin conditions on almost any part of the body. One treatment provides noticeable results for most patients, but multiple sessions will provide the best results for those with deep scarring and more severe skin conditions. Patients who have used Accutane in the past year or who have cold sores or other open sores on area of treatment may not be candidates for immediate treatment.
Chemotherapy and radiation treatments can make the skin very dry, thin and vulnerable due to the rapid dying of cell tissue. During and up to one year after completing all oncology medical treatments, only gentle hydrating and restorative treatments can be performed on the skin surface. This would disqualify almost all the services of the Renaissance Medispa and the Laser Institute of Wisconsin™. If you have concerns, please address them with your medical provider. It is always best to err on the side of caution in treating compromised skin.
Preparing for the Procedure
For deeper treatments, skin needs to be conditioned with the proper skin care products for three weeks prior to the treatment. Patients should stop using retinoids and acid treatments 3 days prior. Sun tanning and tanning beds should be avoided for 1 month before and after each session. Patients with a history of fever blisters or cold sores may elect to take Valtrex.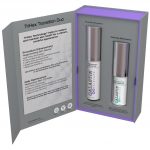 In order to get the best results from a deep ProFractional treatment, we strongly recommend the purchase of Alastin® TriHex Transition Duo $245 to prep your face for the procedure, support healing, and maintain the outcome. It is available at a 20% discount with an advanced resurfacing purchase. The TriHex Transition Duo includes a full-size Regenerating Skin Nectar® for use pre- and post-procedure and a transition-size Restorative Skin Complex for ongoing skin maintenance, in an easy-to-use Duo pack. Both products leverage ALASTIN's breakthrough TriHex Technology® which maximizes the skin's natural ability to repair itself and to produce new collagen and elastin both before and after anti-aging treatments.
Procedure
The skin will be cleaned in the treatment area, and the eyes will be protected with safety shields. There should be minimal discomfort, however this varies from patient to patient and depends on the depth of the treatment. The forced air cooling device along with numbing cream will aid in comfort during the procedure. Pain medication may be needed for more aggressive treatments. The laser technician will position the laser hand piece above the skin, and will hold it in place as the computer-guided scanner moves the laser beam around the treatment area.
The treatment involves precise removal of small columns of skin at the depth determined by the technician. Pinpoint bleeding may occur. Patients often describe a slight stinging sensation, like the snapping of a rubber band, in the treated areas. Most individuals find this to be very tolerable. Total time spent in the office will vary depending on the area treated and patient response.
Within weeks, the treated skin will feel smoother, fine wrinkles and pores will be less noticeable, and sun spots or uneven pigmentation will fade. Results depend on the patient's condition, the number of treatments, and the area treated. There will be continued improvement for up to 6 months as the collagen remodels and rebuilds.
This laser can be adjusted for a few deep treatments with more downtime or multiple lighter treatments with less downtime. Treatments are typically done in a series of one to four treatments spaced three to six weeks apart, depending on patient needs and response to treatments. A free personal laser consultation is the only way to determine the best laser treatment for your skin care concerns.
There are many varieties of ProFractional treatments to address all skin concerns. Pricing ranges from $900 – $2000 per treatment. A consultation is required to determine the best ProFractional settings for your skin concerns.
View All Videos
Recovery
Redness, swelling, edema and a sunburn sensation will be noticed in the treatment area for a few days after the treatment. Incidental pinpoint bleeding may occur, which will subside within a short time after the treatment without any intervention. Occasional patterned hyperpigmentation may occur, but it will resolve in a few days.
There may be minor sloughing and itchiness on the following day. By day two, redness will begin to fade. On the third day, any redness can be easily covered by makeup. This time frame varies based on the depth of the treatment.
We recommend the purchase of Dermaka Cream to minimize bruising and inflammatory responses of the skin after a procedure. Our patients have had excellent results with the cream, which can also used for eczema, rashes, dry skin, etc. Learn more on Dermaka.com, or download the patient booklet here. While it is available on Amazon.com for $32, we sell it in the office for $29 as a convenience to our patients.The healing process varies from patient to patient, but will generally take from two to seven days.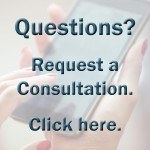 After the procedure, patients will be given an ointment to sooth any discomfort. Cold compresses are also recommended to reduce redness and swelling. Sunblock and makeup should be avoided for at least 3 days or until they can be applied without causing discomfort. After the initial healing phase, it is recommended that patients apply sunscreen to the area of treatment for the first few months to protect the skin and ensure the best results possible.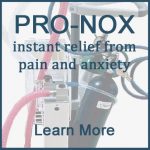 When the skin heals in 3-4 days in superficial skin resurfacing treatments, such as MicroLaserPeel®, patients notice an obvious improvement in tone, texture and color evenness. The deep skin resurfacing treatments, such as the diamond ProFractional, have the longest downtime of 7 days, but produces the most noticeable improvements in skin texture, tone and wrinkle appearance. The deeper laser treatments also stimulate the growth of new collagen over the next 4 to 6 months. During this time, the skin may show increasing improvements in tightness and resilience.
Consultation
At your free personal laser consultation, you will get a customized treatment plan that is tailored to your issues, skin type, goals, and budget. With the high resolution photos from the Visia system, we will be able to measure the effectiveness of the laser treatment. Find out which laser treatment would be right for you by requesting your consultation online or calling the office at (920) 233-1540 to set up your appointment.