Levulan Photodynamic Therapy
Levulan Photodynamic Therapy
As the general population ages, treating sun damage and precancerous lesions (actinic keratosis) with lasers is growing in demand. Levulan® Kerastick® is indicated for the treatment of minimally to moderately thick actinic keratosis of the face or scalp. Actinic keratoses (AKs) are rough-textured, dry, scaly patches on the skin that can lead to skin cancer. It is important to treat AKs because there is no way to tell when or which lesions will progress to squamous cell carcinoma, the second most common form of skin cancer. So, now's the time to manage your damage!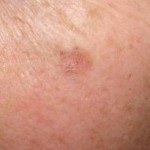 Skin lesions are treated with Levulan® Photodynamic Therapy and a laser. This process results in significant improvement in potentially superficial skin cancers and sun-damaged skin. The 2-part treatment offers the following conveniences:
No prescription to fill
No daily medication to remember
Treatment is administered by a qualified healthcare professional
Levulan Photodynamic Therapy (LPT) treats sun damaged skin, removing precancerous skin lesions and improving fine lines, pores and skin texture. It has been approved by the FDA since 1999. Studies have shown that 72% of face or scalp patients were 100% clear at 12 weeks after 1 or 2 treatments. 66% of patients experienced 100% clearance of all AK lesions of the face or scalp 8 weeks after treatment. More importantly, studies have shown that the majority of treated AK lesions of the face or scalp cleared at 3 months. Furthermore, these areas remained clear 12 months after treatment.
Discover how our skin treatments can improve your sun damaged skin by calling (920) 233-1540 to request your complimentary laser skin evaluation today.
Best Candidates
Levulan is appropriate for patients with actinic keratosis on their faces or scalps. There are certain conditions that exclude eligibility for laser therapy. These include pregnant or nursing female, photosensitivity disorder, immunosuppressive disease, and diabetes, bleeding disorder, seizure disorder triggered by light, active herpes breakout, active shingles or any active infection. Also, some medications can be sensitive to the light, including tetracycline, minocycline, and doxycycline.
Chemotherapy and radiation treatments can make the skin very dry, thin and vulnerable due to the rapid dying of cell tissue. During and up to one year after completing all oncology medical treatments, only gentle hydrating and restorative treatments can be performed on the skin surface. This would disqualify almost all the services of the Renaissance Medispa and the Laser Institute of Wisconsin™. If you have concerns, please address them with your medical provider. It is always best to err on the side of caution in treating compromised skin.
Meet Our Surgeons
Dr. David Janssen and Dr. William Doubek combine experience, refined surgical techniques, and artistry to produce beautiful results for their plastic and reconstructive surgery patients.
Procedure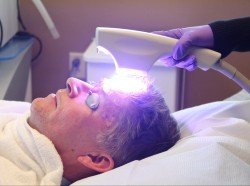 Levulan is applied to the skin and subsequently 'activated' by specific wavelengths of light. This process of activating Levulan with light is termed Photodynamic Therapy or PDT. Activation of the Levulan not only treats actinic keratoses but can also improve the appearance of acne and sebaceous gland growths. The treatment can also decrease oiliness of the skin. By minimizing pore size, it improves texture and smoothness. Any pre-cancerous lesions are also simultaneously treated.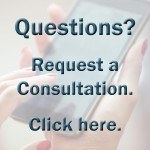 Levulan topical solution is applied to the AK. The solution is then absorbed by the AK cells where it is converted to a chemical that makes the cells extremely sensitive to light. Patients may temporarily leave the office for up to three hours. However, during this time, you must be extremely careful to avoid any sun exposure. After a three-hour absorption period, the area is treated with a specific wavelength of light using the Sciton laser to activate the Levulan. Following the treatment, the skin is cleansed to remove any residual Levulan.
View All Videos
Recovery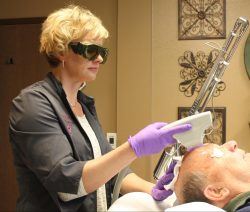 After treatment, the skin will be extremely red and slightly swollen for 3 to 7 days. Patients should avoid exposure to sunlight or bright indoor light for at least 48 hours. Exposure may result in a stinging and/or burning sensation and may cause erythema or edema of the lesions. Sunscreens will not protect against photosensitivity reactions caused by visible light.
Any sun exposure in this time can lead to severe burning and blistering. After 48 to 72 hours, the top layer of your skin will scale, flake, and peel, revealing new and improved skin below. Wearing a wide brimmed hat and applying sun block with SPF of 30 or greater containing titanium dioxide and/or zinc oxide is important.
Potential Risks
The most common side effects include scaling/crusting, hypo/hyper-pigmentation, itching, stinging, and/or burning, erythema and edema. Severe stinging and/or burning at one or more lesions being treated was reported by at least 50% of patients at some time during the treatment.

Real Patient Story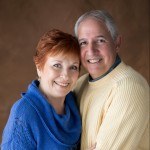 Read about Julie's experience with the Medispa and other real patient stories in the Real Patient Stories section of our website. Julie's interest in the Medispa started simply with eyelash tinting. With a Visia skin complexion analysis, Julie was able to see where and how she could improve. Her husband and we agree she looks radiant.

Pricing
Many insurance companies cover this procedure, so please make an appointment to get assessed for this treatment. If insurance does not cover the treatment, one stick of Levulan, which is generally adequate for the face, costs $700 as a cosmetic procedure.
Consultation
Seeing your dermatologist regularly will enable early detection of precancerous spots. When you are clear, come to us to get your skin to a healthier condition. At your personal consultation, you will get a customized treatment plan that is tailored to your face, your goals, and your budget. The sooner you set up your consultation, the sooner you will see results. Discover how sun damaged skin treatments in Wisconsin can improve your skin by calling us at (920) 233-1540 to request your complimentary laser skin evaluation at Fox Valley Plastic Surgery.