Ruby BBL™
Using a Sciton BBL Hero laser, the Laser Institute of Wisconsin™ can administer a Ruby BBL™ with unmatched efficacy and safety for treating virtually all vascular lesions.
The Laser Institute of Wisconsin has extensive experience in laser treatments for rosacea. Our skilled laser technicians are helping women and men from places such as Green Bay, Appleton, Fond du Lac, and Sheboygan perfect their personal Renaissance. Contact the Laser Institute of Wisconsin at (920) 233-1540 to request your free laser consultation.
Ruby BBL™ Defined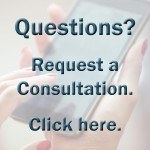 Performing a Ruby BBL allows us to precisely treat visible vessels, broken capillaries, spider veins, vascular lesions and discoloration of your skin by using laser energy. The treatment is tailored to match your skin condition and desired result. The Ruby BBL will restore your skin tone and color. Broken capillaries and other visible vascular structures will be gently eliminated from the upper layers of your skin surface. Unwanted vessels will be preferentially heated by the laser energy and become less noticeable. A Ruby BBL can treat:
Rosacea
Redness
Facial Veins
Telangiectasia
Spider Veins
Broken Capillaries
It is a very effective treatment option for rosacea, although there is no "cure" for this skin condition. The Ruby BBL treatment commonly provides relief of discomfort associated with rosacea, including reducing the "hot" feeling in face and cheeks. Ruby BBL treatments have also been found to assist in the irritation around the nose area associated with seasonal allergies by collapsing stubborn vessels in and around nose area. Read more about the Sciton BBL Hero treatment in Laser section.
All skin areas can be treated. Popular areas are the face, neck, chest and legs. Discuss your needs with us.

Procedure Description
Your eyes will be protected with safety shields or glasses. Laser energy will be delivered precisely to the area of your skin being treated. You may briefly feel a warm or hot sensation as the laser pulses are absorbed by the unwanted vessels. Your procedure may take a few minutes to half an hour depending on the size of the area to be treated.
There should be little to no discomfort, however it varies from patient to patient and depends on the treatment. There is no need for anesthesia and there should be no prolonged post treatment discomfort.
Post Procedure
Your skin will be pink temporarily but it will resolve over time. Any vessels denatured by the laser will be reabsorbed by your body over a period of time in a natural cleansing process. Most small capillaries will become invisible almost immediately, since they will no longer contain blood. Your healing time will depend upon your actual treatment. In most cases, there is virtually no downtime and you may resume daily activity immediately. You may experience some redness after the procedure.
It is important to follow post care instructions. You may be advised to purchase some skin care products and will be given instructions on how to use them. Your skin will be sensitive to ultraviolet light, and you must avoid direct sun exposure. You need to fully cover your skin or use a good sunscreen whenever you go outdoors.

Meet Our Surgeons
Dr. David Janssen and Dr. William Doubek combine experience, refined surgical techniques, and artistry to produce beautiful results for their plastic and reconstructive surgery patients.
Pricing
One treatment of a BBL costs $400, or $1000 for a package of three treatments. Multiple treatments are usually needed. Call for an individual consult to discuss the options best for your area of concern.
Patients from Milwaukee, Green Bay, Appleton and other Wisconsin communities trust the plastic surgeons at Fox Valley Plastic Surgery to deliver effective vein treatments. Contact Fox Valley Plastic Surgery at (920) 233-1540 to schedule your free laser consultation.