ThermiSmooth® Body
ThermiSmooth® Body, also known as Thermi 250™, is a device designed to provide non-surgical gradual skin tightening from head to toe This newly-developed device can be used to help with texture issues, cellulite, laxity, and facial wrinkling. The final results are not seen until 9-10 months after the last treatment.
The Laser Institute of Wisconsin is proud to offer ThermiSmooth Body treatments to smooth and perfect your skin. Our skilled laser technicians are helping women and men from all over Wisconsin perfect their personal Renaissance. Contact us at the Laser Institute of Wisconsin at (920) 233-1540 to request your free ThermiSmooth Body consultation.
How It Works
ThermiSmooth® Body uses radio-frequency energy to heat the skin and stimulate your natural production of collagen, the key building block to youthful-looking skin. Crucially, the ThermiSmooth® Body is the only FDA-approved device that has temperature control built in, so that the amount of energy can be precisely regulated to tighten — but not burn — the skin, making the procedure particularly safe and effective.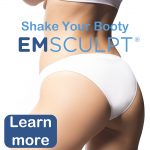 Once in the office, our technicians use a unique hand piece with a specialized treatment head to deliver targeted heating to the surface of the skin. After applying a coat of oil as a conductor, the technician glides the hand piece over your chosen areas. You will see improvement over time in the elasticity and smoothness of the treated skin.
Treatment Areas
ThermiSmooth® Body helps to tighten and tone the skin on the neck, upper arms, abdomen, thighs, lips, and around the eyes. It also improves the appearance of cellulite.

Best Candidates
This type of advanced technology may help men and women of all ages achieve a smoother, more appealing facial and bodily aesthetic. Because the improvement appears gradually over a long period of time, this procedure is not appropriate for candidates who do not want to wait 9-10 months for the final result.
The ThermiSmooth Body System equipment may present a hazard to patients with implantable devices, including — but not limited to — pacemakers, embedded defibrillators, Cochlear ear implants, or any implantable medical device. The Bipolar hand piece may be used with patients who have pacemakers, if the device is located somewhere other than the treatment area.
Chemotherapy and radiation treatments can make the skin very dry, thin and vulnerable due to the rapid dying of cell tissue. During and up to one year after completing all oncology medical treatments, only gentle hydrating and restorative treatments can be performed on the skin surface. This would disqualify almost all the services of the Renaissance Medispa and the Laser Institute of Wisconsin™. If you have concerns, please address them with your medical provider. It is always best to err on the side of caution in treating compromised skin.
Women who are pregnant or attempting to become pregnant should not have the treatment. The ThermiSmooth Body procedure is unstudied for pregnant patients, patients with autoimmune disease, diabetes, or herpes simplex.
You should avoid treatments directly over areas containing injectable fillers and toxins for one month.
Since we require ongoing feedback from our patients during a procedure, if there is nerve insensitivity to heat anywhere in the treatment area, you should not be treated with the ThermiSmooth Body System.
Preparing for the Procedure
Drink plenty of liquids: about 3 liters of water (12 cups) daily for three days leading up to the treatment. When the cells are well hydrated, they are better able to tolerate heat, which will allow for a more successful procedure.
Beard stubble should be thoroughly removed prior to treatment, as remaining stubble may accentuate shocks. All jewelry and makeup — including lotions, eyeliner and eye shadow — should be removed from the treatment area.
Cut, wounded or infected skin should not be treated, as this could promote infection and injury.
Avoid exposure to direct sunlight or tanning beds for 24 hours prior to treatment. If any sunburn is present in the treatment area, treatment will be postponed. Having no sun exposure is ideal for the best treatment outcomes.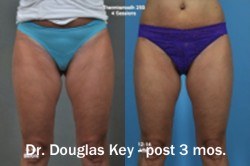 You should stop using Retin-A products one week prior to the appointment. Retin-A may make the skin more sensitive to heat. For some patients, it may initially feel like the probe is too hot, but it is not: The skin will adapt to the warmth of the device.
Do not self medicate with pain medication or topical numbing agents prior to treatment —this can result in a topical burn.
A grounding pad will be placed either on the buttocks, upper back, or thighs, so keep those areas clean, too. Wear comfortable clothing on the day of the treatment so that the technician can gain access to the treatment area, as well as the back/buttocks/thighs, for the placement of the ground electrode.
Treatment Plan
Each treatment area generally requires 30 minutes, though larger areas such as the thighs or abdomen may require 40-60 minutes per session. Treatments are administered every 1-3 weeks, and usually, 4-6 treatments are sufficient. Older technologies required twice as many treatments.
When Results Appear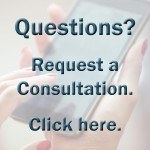 This non-invasive treatment has the potential for dramatic improvement with minimal downtime — but he key word is potential. In general, for a non-invasive treatment, a third of patients will see a dramatic change, a third will see moderate change, and a third may see subtle change. It is difficult to assess what type of response a patient is likely to experience.
Patients can expect to see improvement for up to 10 months from the last treatment. More invasive procedures such as surgery usually produce quicker and more dramatic results, but this procedure fulfills those requirements for patients who desire no downtime, no incision lines, and no pain.
To learn more about ThermiSmooth Body, contact the Laser Institute of Wisconsin at (920) 233-1540 to request your free laser consultation.

Real Patient Story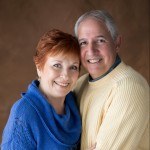 Read about Julie's experience with the Medispa and other real patient stories in the Real Patient Stories section of our website. Julie's interest in the Medispa started simply with eyelash tinting. With a Visia skin complexion analysis, Julie was able to see where and how she could improve. Her husband and we agree she looks radiant.

Recovery
Because the process does not require any type of incision, it is safe and painless, and does not involve sedation or anesthesia. Patients often say it feels like receiving a warm massage. There is no swelling or bruising following the procedure, and the recovery period is relatively rapid, involving no downtime. Drink 3 liters of fluid (12 cups) daily for three days after the treatment for optimal results.
Possible side effects of the procedure are include mild discomfort, usually in the area of treatment. Mild swelling and redness may occur, and typically go away within 2 to 24 hours.
Depending on the area treated, you may experience some mild aching, similar to a muscle ache after a workout. This should resolve in 2-3 days: if aches persist, contact the office.
Diligent protection from sun exposure and application of sunscreen after treatment will minimize pigmentation changes. Avoid tanning beds or direct sunlight for 24 hours after treatment.
Soothing, non-irritating creams and moisturizers may be used.
How does ThermiSmooth Body differ from other technologies?
ThermiSmooth Body can be used to treat cellulite, tighten skin in the face, and almost any area of the body. ThermiSmooth Body offers results comparable to Ultherapy® with much less pain because ThermiSmooth Body can treat deep into the tissue, lifting breasts, tightening the tummy, or supporting the buttocks. (The procedure can augment the results of traditional tummy tucks and breast lift surgeries as well.) Like CoolSculpting®, ThermiSmooth Body can also reduce fat volume. Finally, ThermiSmooth Body can help the more superficial "cheesy-looking" cellulite — deeper cellulite is better treated by ThermiTight®.
Potential Risks
During treatment, you may feel an electric shock similar to a static discharge in a dry environment when the electrode makes contact or is removed from the skin. A common comparison is the static shock you might feel when touching something after dragging your feet across carpeting.
You may also experience slight discomfort may be experienced while undergoing treatment. Typically the discomfort is mild and temporary during the procedure, localized within the treatment area. During the treatment you should feel warmth and heat, and provide ongoing feedback to the technician. No anesthetic — local, oral, or systemic — should be used prior to or during the treatment. Additionally, if you have nerve insensitivity to heat anywhere in the treatment area, you should not be treated. Inadequate or impaired feedback may lead to burns or injury.
There is the possibility that additional risk factors of radio frequency skin treatments may be discovered. The results of performing ThermiSmooth Body treatments in combination with other treatments is unstudied and unknown.
Are you ready to discuss ThermiSmooth for yourself? Contact the Laser Institute of Wisconsin at (920) 233-1540 to request your free laser consultation.

Meet Our Surgeons
Dr. David Janssen and Dr. William Doubek combine experience, refined surgical techniques, and artistry to produce beautiful results for their plastic and reconstructive surgery patients.
Pricing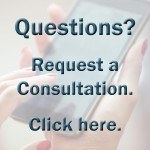 This is a cosmetic procedure and is not covered by insurance. ThermiSmooth Body is priced by time at $15 per minute. One area usually takes 30 minutes. Larger areas, such as thighs and abdomen may take 40-60 minutes. Instead of specials, the procedure is being offered at an everyday 15% off, or $12.75 per minute. Therefore, a 30 minute session costs $382.50. A 40 minute session costs $510. 4-6 sessions are needed. Schedule a free consultation to determine the amount of time and sessions needed to address your area(s) of concern.
To see if ThermiSmooth™ Body is appropriate for you, make an appointment with one of our professionals to discuss your concerns and devise a comprehensive and personalized treatment plan. Fox Valley Plastic Surgery is helping men and women from all over the upper Midwest perfect their personal Renaissance: Call (920) 233-1540 to request your free ThermiSmooth Body consultation today.