ThermiSmooth® Face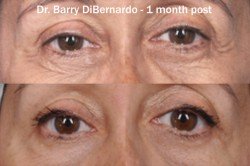 ThermiSmooth™ Face is a procedure for improving the appearance of aging skin through tightening and increasing collagen production over a period of time. The non-invasive treatment uses targeted heat to firm and smooth specific areas of the face. View this woman's results under her eyes after her ThermiSmooth treatments.
The Laser Institute of Wisconsin can help smooth your skin with ThermiSmooth Face. Our skilled laser technicians are helping women and men from places such as Green Bay, Appleton, Fond du Lac, and Sheboygan perfect their personal Renaissance. Contact the Laser Institute of Wisconsin at (920) 233-1540 to request your free ThermiSmooth consultation.
How It Works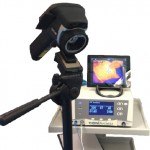 ThermiSmooth™ Face is effective in generating the production of fresh, new collagen—the foundational protein of skin. As one ages, collagen production slows down, which can cause wrinkles, fine lines, and sagging skin. Therefore, the production of new collagen aids in tightening the skin for a smoother, more youthful appearance.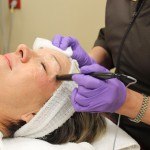 During the in-office procedure, the Thermi RF™ system is set to a specific target temperature, depending on the your aesthetic goals. After applying a small amount of gel, the ThermiSmooth™ Face hand piece is applied to the skin's surface. The thermistor hand piece is gently moved in a sweeping or circular fashion, while gradually heating up the skin surface. As the skin's temperature rises to the targeted temperature, the Thermi RF computer automatically adjusts the energy output to ensure precision of heating. A small zone is treated from about 5-15 minutes to achieve sustained heating of the target tissues.
Clinical studies show that the collagen in skin will shrink when heated to a sustained temperatures in excess of 104°F. Furthermore, it has been shown that when the skin is heated to this level, an inflammatory process is engaged which can stimulate skin cells to produce new collagen over a period of time.
Treatment Time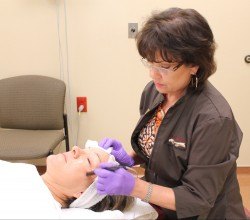 Patients should stop using Retin-A products one week prior to the appointment in order to reach the proper temperature and time for the treatment to be effective. Retin A may make the skin more sensitive to heat. For some patients, it may initially feel like the probe is too hot, but it is not. The skin will adapt to the warmth of the device. The temperature is not high enough to burn the skin.
Patients should not wear contacts if the orbital area is being treated. If possible, patients should come to the treatment without any makeup because it needs to be removed before photos can be taken. After the treatment, complimentary makeup and sunscreen will be applied.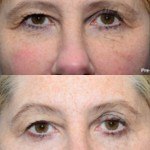 The area to be treated must be free from sweat, lotions, oils, etc. Do not apply make-up, creams or lotions to the treatment area. The skin should be free from hair. Do not wear jewelry in the treatment area. Men undergoing facial treatments must shave the morning of the session. Patients may continue all medications, supplements and vitamins during the treatment period.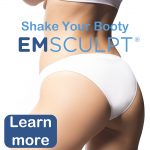 A grounding pad will be placed either on the buttocks, upper back, or thighs, so keep those areas clean too. Wear comfortable clothing on the day of the treatment so that the technician can gain access to the treatment area as well as the back/buttocks/thighs for the placement of the ground electrode.
Depending on the area being completed, ThermiSmooth™ Face generally takes 30 minutes and is repeated every two or three weeks. If more than one area needs to be corrected, the treatment time doubles.
To learn more about ThermiSmooth Face, contact the Laser Institute of Wisconsin at (920) 233-1540 to request your free laser consultation.

Real Patient Story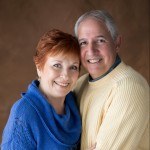 Read about Julie's experience with the Medispa and other real patient stories in the Real Patient Stories section of our website. Julie's interest in the Medispa started simply with eyelash tinting. With a Visia skin complexion analysis, Julie was able to see where and how she could improve. Her husband and we agree she looks radiant.

When Results Appear
While multiple treatments may be necessary, most patients will see some result after the first treatment. Full results develop over 3 to 6 months.
Recovery
There may be some very brief pain or irritation associated with the procedure. Similar to getting into a hot bath, the water may feel too hot at first, but the body adjusts and becomes very comfortable with the temperature. Some patients feel that ThermiSmooth™ Face treatments are gentle and feel like a hot stone massage. The redness from treated area quickly dissipates after 15 minutes. There is no downtime.
Treatment Areas
ThermiSmooth™ Face can treat many different areas of the face, and is well suited for under the eyes and around the mouth.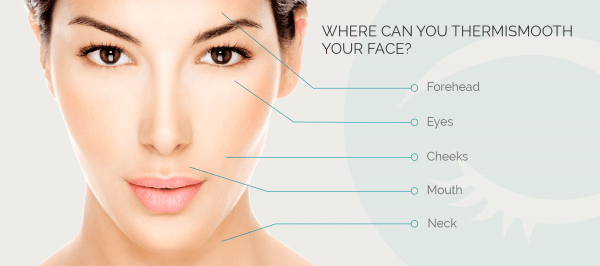 Treatment Plan
Treatments are repeated multiple times. The exact number of treatments varies depending on your desired cosmetic result and the skin condition. Generally, three treatments spaced every 3 weeks, are needed. Older or sun damaged skin do better with four treatments.
In order to maintain results, patients should get a treatment every 4-6 months. Although patients may see immediate results, maximum results are experienced incrementally 3-6 months after the last treatment.
Are you ready to discuss ThermiSmooth Face for yourself? Contact the Laser Institute of Wisconsin at (920) 233-1540 to request your free laser consultation.
Chemotherapy and radiation treatments can make the skin very dry, thin and vulnerable due to the rapid dying of cell tissue. During and up to one year after completing all oncology medical treatments, only gentle hydrating and restorative treatments can be performed on the skin surface. This would disqualify almost all the services of the Renaissance Medispa and the Laser Institute of Wisconsin™. If you have concerns, please address them with your medical provider. It is always best to err on the side of caution in treating compromised skin.
Pricing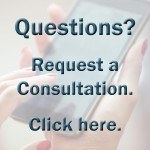 ThermiSmooth™ Face is priced by time. One area of the face, such as the eyes, takes 30 minutes. Two areas of the face may take 60 minutes.
It costs $300 for a 30 minute session, and $550 for a 60 minute session. Packages of three or more treatments are discounted 15%. A free consultation with an aesthetician is needed to determine the amount of time needed for a personalized treatment plan.
See if ThermiSmooth™ Face would work for you. Make an appointment with one of our professionals to discuss your concerns, and to devise a comprehensive and personalized treatment plan. Fox Valley Plastic Surgery is helping women from all over the upper Midwest perfect their personal Renaissance. Call (920) 233-1540 to request your free ThermiSmooth Face consultation today.