Vein Care
The Vein Center at Fox Valley Plastic Surgery, located about an hour south of Green Bay, is a nationally IAC accredited vascular facility offering sclerotherapy and laser vein removal for people in Wisconsin who are concerned about the health and appearance of their legs. By participating in the accreditation process, we are committed to the performance of quality vascular testing and strive to meet nationally recognized standards. There are very few accredited Wisconsin vein treatment centers. Accreditation is a long and arduous process to prove to an independent board that a high standard of service is given to each patient. FVPS has undergone intense scrutiny of its methods, practices, and performance in order to become accredited. Look for the IAC accreditation seal wherever vein treatment is sought. Our plastic surgeons and vascular technician have expertise in a wide variety of vein treatments to treat large and small veins at our Oshkosh center.
Nationwide, the effective 3-year closure rate of vein procedures is 93%, that is, 93% of patients do not experience a re-occurrence of the vein problem after 3 years. The Vein Center at Fox Valley Plastic Surgery has a continued closure rate of 97.1% after 3 years. Where patients get their vein procedures, does make a difference in the long term success of the procedure. 4% is statistically significant enough to consider having your procedure done at Fox Valley Plastic Surgery, where a registered vascular technician provides continuity of care throughout the entire treatment plan.
Some practices have a doctor, instead of a registered vascular technician, perform the ultrasounds. This is never done at FVPS because a registered vascular sonographer is vastly superior to a doctor in his/her level of ultrasound expertise of the veins.
For your convenience, we now offer complimentary vein screenings during the day. Questions regarding vein treatment options, insurance and results are answered by our team in a relaxed setting. Although screenings are held in both offices, the actual vein treatments are performed only in the Oshkosh office.
Contact the experts at Fox Valley Plastic Surgery at (920) 233-1540 to request your consultation. Our skilled surgeons and technicians are helping women and men from places such as Green Bay, Appleton, Fond du Lac, Sheboygan, Milwaukee, Madison and upper Michigan, perfect their personal Renaissance.
FREE VEIN SCREENINGS ALL DAY LONG NOW!
Wait no longer. Call us for a complimentary vein screening. If vein disease may be present, you have the option to proceed with an insurance covered ultrasound on another day to get a clearer picture of your leg health. You will not believe how good you will feel after vein treatment. Call 920-233-1540 now for a vein screening – an $100 value.
Speed up your initial consultation by watching our Vein Treatments video below. The 30 minute video will be shown in the office if you do not watch it online.

View All Videos
Varicose veins are one of the most recognizable indications of venous insufficiency. If left untreated, varicose veins can progress to become a more serious form of venous disease called chronic venous insufficiency (CVI), which can lead to progressively more serious and painful symptoms over time.

More than 30 million Americans suffer from venous disease, including varicose veins and CVI. Only 1.9 million of those seek treatment annually, while the vast majority remain undiagnosed and untreated. More people lose time at work from vein disorders than from artery disease.

Real Patient Story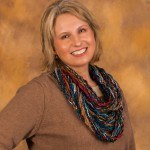 Read about Lisa's experience in our Vein Center and other real patient stories in the Real Patient Stories section of our website. Like many patients that Fox Valley Plastic Surgery sees, she ignored her vein problems because she thought that she had to live with the symptoms. Only after her treatments were completed did she realize how badly she felt before.

Patients who have any of the following signs or symptoms should see us before their condition gets worse: varicose veins, ankle swelling, skin ulcers, leg aching, fatigue or pain, skin color and texture changes.
Download the pre and post op treatment sheets for the vein treatments to learn more specific vein procedures.
Comprehensive & Coordinated Vein Care
The Vein Center at Fox Valley Plastic Surgery specializes in complete vein care for women and men, offering 4 different treatment options. We are the only facility within one hour of Oshkosh that can offer you the full range of vein procedures. Your entire course of care will be coordinated by Sue B., the Vein Center Manager, who is also a Registered Vascular Technician, a Registered Diagnostic Medical Sonographer, and a Registered Radiologic Technologist. Different physicians and PA's may treat the patients, but all treatments are coordinated by Sue so that patients have continuity of care throughout the entire process.
If you have been covering your body with clothing to hide your veins, or have been living with leg pain, you will be relieved to know there is a solution to your vein problems right in your backyard in Oshkosh, Wisconsin. We invite you to watch our Vein Treatments video by Dr. David Janssen, board-certified plastic surgeon, to learn more.
Don't leave your large and small veins untreated. When it comes to perfecting your veins, Milwaukee, Green Bay, Appleton and other Wisconsin and Upper Peninsula of Michigan residents trust the plastic surgeons at Fox Valley Plastic Surgery.   Get your veins checked.  Contact the Vein Center at (920) 233-1540 to request your vein consultation.