Mandy – Breast Augmentation
Mandy – Breast Augmentation
Real Patient Story
To most visitors of Fox Valley Plastic Surgery, Mandy is the friendly voice on the phone or face behind the desk: as a Patient Relations Specialist, she is responsible for making everyone who visits FVPS feel at home. But when Mandy decided to get a breast augmentation after having her first child, she found herself on the other side of the operation – as a patient. Ever the motivated employee, she underwent the operation on a Thursday and was back at work on the following Monday.
"It was neat to experience how professional the doctors and entire staff were when I was their patient, not just a co-worker," Mandy said. "I was actually quite impressed with the quality of care we provide."
"We're awesome!" she added, laughing.
---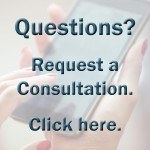 When her son was born, Mandy only had one focus: to be a great mother. But with childbirth and breastfeeding, as her child grew, Mandy began to notice her breast volume decreasing.
"My clothes weren't fitting the same, and I wasn't feeling comfortable with myself whenever I wanted to feel sexy," she said. "It started to reflect on my relationship with my husband and with myself."
Mandy scheduled a consultation with Dr. David Janssen to discuss breast augmentation, where she was able to get a realistic perspective, and "try on" implants – both silicone gel and saline – in a variety of sizes. Welcoming opinions from her husband, friends, and the doctor, she chose the implant size and shape that best fit her goals and lifestyle.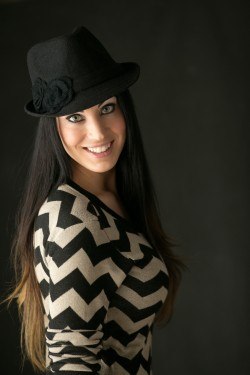 "I chose a comfortable size that was proportionate to my body. It wasn't overwhelmingly huge, but it wasn't like I was cutting myself short either," she said. "The possibility of breast feeding again later in life also came to mind, as I knew it might impact the size I chose. After taking my time to make a final decision, I am really, really happy with the outcome."
The surgery itself, performed under general anesthesia, typically takes one to two hours to perform. Afterwards, Mandy said she felt some uncomfortable pressure, but she was able to function well given the pain management package prescribed by Dr. Janssen. Her downtime and discomfort minimized, Mandy was back at work within the week.
"My biggest concern was that I'm a tummy sleeper, and ten days after surgery I was able to sleep on my stomach again," she said.
Mandy recalled that her new breasts took a while to relax naturally and were "quite perky for the first few months, but looked great in a bikini!" she said. "Years later my breasts still look great and feel very natural."
Looking back on her surgery, Mandy said that her breast augmentation was "probably the best thing I've ever done for myself."
"At first, my husband felt strongly that I did not need a breast augmentation. Size did not matter to him, as he would continue to tell me I was naturally beautiful. After seeing how it was affecting me emotionally, he grew very supportive," Mandy said. "I am now more confident on a daily basis," she said. "If you can feel more comfortable with yourself, there's less stress in your life, and it can really reflect in all aspects of your life."
To people considering a breast augmentation for themselves, Mandy has a few words of advice: do it for yourself.
"I don't think people should ever worry about what other people think. If it's going to make you feel better about yourself, do it," she said. "It's incredible how many people are walking around with breast augmentations and nobody knows. It's even more incredible how many are thinking about it, but won't do it because they're worried about what somebody else might think."
"If you know it's something deep down that you want to do, and it's affordable, I say go for it. Your mental health is way more important," she concluded.