Breast Reconstruction
Breast reconstructive surgery is a choice for almost every woman who loses her breast to cancer. The board certified plastic surgeons at Fox Valley Plastic Surgery can help patients decide the best option for them among the multiple breast reconstruction options. At our Wisconsin practice, breast reconstruction is achieved through several plastic surgery techniques that attempt to restore a breast to near normal shape, appearance and size following mastectomy.
Dr. David Janssen and Dr. William Doubek are experts in breast reconstruction. The Wisconsin plastic surgeons are helping women from places such as Green Bay, Appleton, Fond du Lac, and Sheboygan to take control and regain their lives after breast cancer. To learn more about your breast reconstruction options, request your consultation in either the Oshkosh or Appleton office using our online form or contact us at (920) 233-1540.
Important to Know
Although breast reconstruction can rebuild the breast, the results are highly variable:
A reconstructed breast will not have the same sensation and feel as the breast it replaces.
Visible incision lines will always be present on the breast, whether from reconstruction or mastectomy.
Certain surgical techniques will leave incision lines at the donor site, commonly located in less exposed areas of the body such as the back, abdomen or buttocks.
If only one breast is affected, it alone may be reconstructed. A breast lift, breast reduction or breast augmentation may be recommended for the opposite breast to improve symmetry of the size and position of both breasts.
Pricing
Breast reconstruction surgery after breast cancer is considered a reconstructive procedure and should be covered by health insurance. However, insurance coverage may only provide a small part of the total fee. Breast reconstruction costs may include the surgeon's fee, hospital or surgical facility costs, anesthesia fees, prescriptions for medication, post-surgery garments, and medical tests and x-rays.
The use of Strataderm® is highly recommended for optimal healing. Strataderm is a self-drying gel for the management of new and old scars. It is used to soften and flatten raised scars, relieve itching and discomfort, and reduce redness and discoloration. Depending on the length of the incision, a tube of Strataderm® costs $32-$54.
Best Candidates
Breast reconstruction is a good option for patients who:
Are able to cope well with the diagnosis and treatment
Do not have additional medical conditions or other illnesses that may impair healing
Have a positive outlook and realistic goals for restoring the breast and body image
Breast reconstruction typically involves several procedures performed in multiple stages. It can begin at the same time as mastectomy, or be delayed until the patient has healed from mastectomy and recovered from any additional cancer treatments. It is important that patients feel ready for the emotional adjustment involved in breast reconstruction. It may take some time to accept the results of breast reconstruction. The creation of a new breast can dramatically improve self-image, self-confidence and quality of life. Although surgery can produce a relatively natural-looking breast, a reconstructed breast will never look or feel exactly the same as the breast that was removed.
Important: Former breast reconstruction patients who have ongoing issues with pain or deformity may eligible for breast implant conversion from under the muscle to on top of the muscle. New advances in medicine allow us to perform this procedure on eligible candidates. Please watch the Implant Placement video below to see if this procedure would help you. The sub-pectoral to pre-pectoral conversion webpage is here.

View All Videos
Procedure
General anesthesia is administered for the patient's comfort during the surgical procedure. There are two general categories of breast reconstruction: flap reconstruction, and reconstruction with implants.
Flap reconstruction: Flap techniques reposition a woman's own muscle, fat and skin to create or cover the breast mound. Sometimes a mastectomy or radiation therapy will leave insufficient tissue on the chest wall to cover and support a breast implant. The use of a breast implant for reconstruction almost always requires either a flap technique or tissue expansion.
A TRAM flap uses donor muscle, fat and skin from a woman's abdomen to reconstruct the breast. The flap may either remain attached to the original blood supply and be tunneled up through the chest wall, or be completely detached, and formed into a breast mound. A latissimus dorsi flap uses muscle, fat and skin from the back tunneled to the mastectomy site and remains attached to its donor site, leaving blood supply intact. Occasionally, the flap can reconstruct a complete breast mound, but often provides the muscle and tissue necessary to cover and support a breast implant.
Reconstruction with implants: This is typically done using tissue expanders, which are inserted at the time of the mastectomy. Tissue expansion stretches healthy skin to provide coverage for a breast implant. Reconstruction with tissue expansion allows an easier recovery than flap procedures, but it is a more lengthy reconstruction process. It requires many office visits over 4-6 months after placement of the expander to slowly fill the device through an internal valve to expand the skin. A second surgical procedure will be needed to replace the expander if it is not designed to serve as a permanent implant.
A breast implant can be an addition or alternative to flap techniques. There are many different types, shapes, sizes, and brands of implants. The plastic surgeon will help patients decide what is best for them. Come in for a consultation to see and feel the implants. "Test" out the implants on yourself with our Vectra 3D imaging system. Reconstruction with an implant alone usually requires tissue expansion. Grafting and other specialized techniques create a nipple and areola. Sometimes the nipple and areola are tattooed instead of reconstructed.
Some breast reconstruction patients may be suitable candidates for having the reconstruction at the same time as the mastectomy, which is known as immediate breast reconstruction. In this procedure, after the general surgeon completes the mastectomy, the plastic surgeon begins reconstructing the breast during the same operation. The advantages of immediate breast reconstruction include the possibility of fewer scars, fewer surgeries, and the possibility of waking up with reconstructed breast(s). The patient and surgeon may desire more time to complete the breast cancer treatment before making a decision about undergoing breast reconstruction. Delayed breast reconstruction can usually be done any time after the mastectomy. The surgeon will help you decide the best option for you.
Pink Perfect Prosthetic Nipples
Not everyone is a candidate for a nipple tattoo or a reconstructed nipple. For these patients, Pink-Perfect offers realistic silicone nipples in 9 stock colors and 3 projections. Custom nipples are also offered if the nipple needs to be matched.
They look and feel amazing. We have samples in our office. Our patients and doctors love this product and get no compensation for referrals. Use code FOX25 to get $25 off your online order. Your insurance company may cover the cost of this prosthesis, but you need to personally file the claim. Our office can give our patients a prescription to cover the medical necessity of this product.
Breast reconstruction using an implant can be accomplished through one of two types of staged breast reconstruction:
Direct-to-implant reconstruction: The benefit of direct-to-implant reconstruction (also called one-stage reconstruction) is it usually requires only one surgery. There are specific parameters to be a good candidate for one-stage reconstruction.
Tissue expander-to-implant reconstruction: This is the most common type of breast implant reconstruction. An expander is placed beneath the skin and chest muscle at the time of the mastectomy. The expander is gradually filled with a saline solution to increase its size. After the skin and muscle over the breast have stretched enough to form a pocket to house the implant, a second procedure removes the expander and places a permanent silicone or saline implant into the newly expanded space.
Some patients may be candidates for a nipple or areola sparing mastectomy. This is something to discuss with the general surgeon. Women who have a small early-stage cancer near the outer part of the breast, with no signs of cancer in the skin or near the nipple, may be able to have nipple-sparing surgery. If that is not a suitable option, the patient may decide to have the nipple and the dark area around the nipple (areola) reconstructed. This is a separate surgery that can be done by Fox Valley Plastic Surgery to make the reconstructed breast look more like the original breast. Discuss your breast reconstruction options with the experienced surgeons of Fox Valley Plastic Surgery. Contact Fox Valley Plastic Surgery today at (920) 233-1540 to schedule a consultation.
Preparing for Surgery
Prior to breast reconstruction surgery, patients may be asked to:
Get lab testing or a medical evaluation
Take certain medications or adjust current medications
Stop smoking well in advance of surgery
Avoid taking aspirin, anti-inflammatory drugs and herbal supplements as they can increase bleeding
Preparing for surgery with a clear, complex-carb rich beverage will keep you strong and enhance your recovery. Drinking ClearFast PreOp prior to your medical procedure is a safe way to speed up recovery time, nourish your body, and reduce post-operative nausea and vomiting. It is available at Hometown Pharmacy on N. Sawyer Street, Oshkosh at $8 a bottle. The recommended dosage is one bottle the night before your surgery once you are in the fasting window, and a second bottle two hours before surgery. Consult with your anesthetist before taking the beverage. Afternoon surgery patients are encouraged to take this beverage.
Breast reconstruction surgery may be performed in an accredited office-based surgical center, outpatient/ambulatory surgical center, or a hospital. If breast reconstruction is performed on an outpatient basis, patients need to have someone to drive them to and from surgery and to stay with them for at least the first night following surgery.
Smokers are always at high risk for health troubles, but particularly so during and after surgery. Smokers face longer healing times, blood clots, wounds that break open, and greater risk of infection. For these reasons, FVPS requires that smoking cease one month before and one month after for
breast reconstruction
surgeries, which are adversely effected by the decrease in blood flow caused by nicotine.
Read our comprehensive explanation of how smoking impacts healing.
FVPS will notify patients if they are affected by this policy. At the pre-operative appointment which normally occurs two days before surgery, patients must take a cotinine test, which detects the presence of nicotine. Test results are immediately available with this quick blood test. If the test is positive, then surgery will be cancelled and the patient will be charged a cancellation fee in accordance with our Financial Policy, which is included in patient paperwork. Smokers, who cannot quit smoking, should not schedule a surgery.
Recovery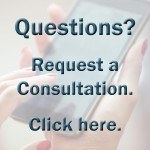 Following breast reconstruction surgery for flap techniques and/or the insertion of a breast implant, gauze or bandages will be applied to the incisions. An elastic bandage or support bra will minimize swelling and support the reconstructed breast. A small, thin tube may be temporarily placed under the skin to drain any excess blood or fluid. Patients will be given specific post operative care instructions, which include care for the surgical site following surgery, medications to apply or take orally to aid healing and reduce the risk of infection, specific concerns to look for at the surgical site, and when to follow up with the physician. Healing continues for several weeks as swelling decreases and breast shape and position improve. It is difficult to estimate the recovery period for a procedure with many options; however, here are some guidelines:
For breast reconstruction with implants: Stage 1 involves placement of a tissue expander and Alloderm after mastectomy. Normally the patient stays in the hospital for 1 to 2 days for stage1. By week 3, all surgical sites should have healed and the drains have been removed. Patients should be able to return to work in 3-4 weeks. Stage 2 involves removal of tissue expander and the placement of permanent implants. This is an outpatient surgery, which allows the patient to go home on the same day.
For autologous tissue breast reconstruction (e.g. free TRAM, DIEP, and SGAP flaps): The surgery usually takes about 8 to 10 hours. After the surgery, the patient stays in the hospital for 5 days. Patients should be able to return to work in 3-4 weeks. All subsequent touch up surgeries are outpatient. The final results of breast reconstruction following mastectomy can help lessen the physical and emotional impact of mastectomy. Over time, some breast sensation may return, and scar lines will improve, although they'll never disappear completely. There are trade-offs, but most women feel these are small compared to the large improvement in their quality of life and the ability to look and feel whole. Careful monitoring of breast health through self-exam, mammography and other diagnostic techniques is essential to long-term health. To learn more about your options, contact Fox Valley Plastic Surgery today at (920) 233-1540 to schedule a consultation.
Real Patient Story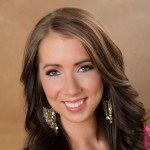 Read about Amanda's experience with her breast reconstruction and other real patient stories in the Real Patient Stories section of our website. No one, especially someone in her 20's, expects to get breast cancer. When it happened to Amanda, she took control and made a full recovery. She became an advocate for breast cancer awareness and educates women on the importance of mammograms.
Potential Risks
The plastic surgeon will explain in detail the risks associated with surgery. Patients will sign consent forms to ensure that they fully understand the procedures and any risks or potential complications. The possible risks of breast reconstruction include, but are not limited to, bleeding, infection, poor healing of incisions, and anesthesia risks. Patients should also know that:
Flap surgery includes the risk of partial or complete loss of the flap and a loss of sensation at both the donor and reconstruction site.
The use of implants carries the risk of breast firmness (capsular contracture) and implant rupture.
U.S. health officials are taking another look at the safety of breast implants, but for now, the FDA isn't proposing any new restrictions or warnings. The agency's longstanding position is that implants are essentially safe as long as women understand they can have complications, including scarring, pain, swelling and implant rupture. However, the FDA has been grappling with how to manage a recently confirmed link to a rare cancer and the thousands of unconfirmed complaints of other health problems. FDA regulators said it is "impossible" for them to determine how frequently the cancer — a form of lymphoma — occurs because the U.S. does not track the total number of implants on the market. Estimates of the frequency of the disease range from 1 in 3,000 women to 1 in 30,000.
Most confirmed cases of the disease, known as breast implant-associated anaplastic large cell lymphoma (BIA-ALCL), have involved a particular style of implants with a textured surface, designed to reduce scar tissue and slippage. But the FDA said it has also received reports of the disease in smooth implants, which account for most of the U.S. market, raising questions about whether the cancer is a risk with both implant types. The disease is not breast cancer, but a form of cancer that attacks the immune system and usually forms in the scar tissue surrounding implants. It grows slowly and can usually be successfully treated by surgically removing the implants. More research and studies need to be conducted, but right now, the FDA is not recommending removal of implants unless there are adverse symptoms.
Download this important information for women considering breast implants.
Meet Our Surgeons
Dr. David Janssen and Dr. William Doubek combine experience, refined surgical techniques, and artistry to produce beautiful results for their plastic and reconstructive surgery patients.
RealSelf Patient Reviews of William Doubek, MD, FACS
Consultation
The success and safety of the breast reconstruction procedure depends very much on complete patient candidness during the consultation. Patients should be prepared to discuss:
Why they want the surgery, their expectations and desired outcome
Medical conditions, drug allergies and medical treatments
Use of current medications, vitamins, herbal supplements, alcohol, tobacco and drugs
Previous surgeries
The options available in breast reconstruction surgery
The likely outcomes of breast reconstruction and any risks or potential complications
The course of treatment recommended by the plastic surgeon, including procedures to achieve breast symmetry
The plastic surgeon may also:
Evaluate the general health status and any pre-existing health conditions or risk factors
Examine the breasts, and take detailed measurements of their size and shape, skin quality, and placement of nipples and areolae
Take photographs for the medical record
Discuss options and recommend a course of treatment
Discuss likely outcomes of breast reconstruction and any risks or potential complications
As cancer survivors, patients deserve to feel whole again. Contact Fox Valley Plastic Surgery at (920) 233-1540 or request your consultation online. Our patients in Green Bay, Sheboygan, Appleton, Neenah, Oshkosh, Fond du Lac, and Westbend tell us breast reconstruction helps restore their body image and is an important part of their overall recuperation from breast cancer. These options can be discussed immediately after diagnosis of breast cancer with one of our board certified plastic surgeons, who will work closely with your general surgeon.