Breast Augmentation
If you have an virtual appointment, click on the correct image below to enter the "waiting room" at your appointment time.
Enter virtual waiting room for
Dr. Janssen
Enter virtual waiting room for
Dr. Doubek
Enter virtual waiting room for
Jay
Breasts contribute significantly to a woman's outer beauty, confidence and self-image. If you wish to enhance your breast shape or size due to change after pregnancy or your breasts are naturally too small, consider breast augmentation in Appleton and Oshkosh, WI at Fox Valley Plastic Surgery. Since 1993, we have performed breast enhancement procedures to help women restore a formerly perky profile, attain the shapely curves that just never developed, and even out asymmetrical figures.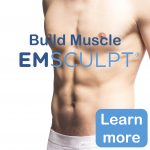 Our board-certified plastic surgeons are ready to help you perfect your personal Renaissance. Women visit us for breast augmentation from places such as Green Bay, Fond du Lac, and Sheboygan. To get started, request your consultation in either the Oshkosh or Appleton office using our online form or contact us at (920) 233-1540. The non-refundable $100 cosmetic consultation fee can be applied towards the cost of the procedure.
What Is Breast Augmentation?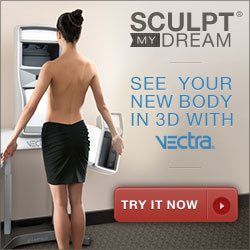 Medically known as augmentation mammoplasty, breast augmentation is a procedure that enlarges small or underdeveloped breasts with silicone gel or saline implants. Dr. Janssen or Dr. Doubek will make an incision in the skin, create a pocket for the implant under or above the chest muscle, insert the implant, and suture the incision closed. The surgery is usually done under general anesthesia and takes one to two hours.
We also perform implant removal, implant replacement, and implant repositioning. Pricing is determined by the type of implant, if the implant is ruptured, and if the original surgery was done by FVPS. Please call us at 920-233-1540 for a consultation because this pricing is too varied and patient specific to post.
RealSelf Patient Reviews of David Janssen, MD, FACS
Pricing
A breast augmentation is a cosmetic procedure, which is not paid for by insurance. In general, a breast augmentation costs approximately $8000. The price includes the surgeon's fee, smooth round silicone implants, the facility fee at the Theda Care Surgery Center, and anesthesia. The pricing is subject to change, and will change if the surgery is done at another facility, if different implants are used, if there are unique circumstances surrounding the surgery, etc. Exparel®, which can be added to the surgical site to alleviate post-operative pain, costs $800.
The use of Strataderm® is highly recommended for optimal healing. Strataderm is a film-forming silicone gel-based wound dressing approved for the use on old and new scars. Depending on the length of the incision, a tube of Strataderm® costs $32-$54.
Usually there are multiple procedure discounts for cosmetic procedures: 15% off the surgeon's fee for the 2nd cosmetic procedure, and 30% off the surgeon's fee for the 3rd procedure. The operating room fee is discounted 50% for the 2nd+ procedure, while anesthesia is based solely on time. Although there are zero interest financing options available through Care Credit and Alphaeon Credit, payment by cash gives an additional 5% discount. There may be additional discounts, which are too varied to be mentioned here.
The non-refundable $100 cosmetic consultation fee can be applied towards the cost of the procedure.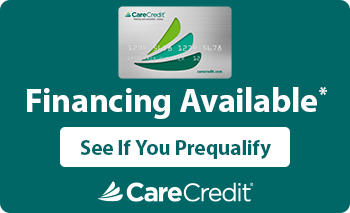 View All Videos
Best Candidates
Breast augmentation is a very personal procedure, which should be done for yourself and not for someone else. Candidates for breast augmentation surgery:
Are physically healthy
Have realistic expectations
Have fully developed breasts
Are bothered by the feeling that their breasts are too small
Are dissatisfied with the breasts losing shape and volume after pregnancy, weight loss, or with aging
Are unhappy with the upper part of the breast appearing "empty"
Have asymmetrical breasts
Have one or both breasts that failed to develop normally or have an elongated shape
Breast augmentation does not correct ptosis or sagging of the breasts. A mastopexy (or breast lift) is a procedure that can correct droopy breasts. A breast lift can be done along with a breast augmentation or as a separate procedure depending on the desired results of the patient.
Meet Our Surgeons
Dr. David Janssen and Dr. William Doubek combine experience, refined surgical techniques, and artistry to produce beautiful results for their plastic and reconstructive surgery patients.
Types of Breast Implants
There are many different types, shapes, sizes, and brands of implants. Come in for a consultation to see and feel the implants. "Test" out the implants on yourself with our Vectra 3D imaging system. You and your surgeon will decide on the implants most appropriate for your needs.
Saline breast implants are filled with sterile salt water. Should the implant shell leak, a saline implant will collapse and the saline will be absorbed and naturally expelled by the body. Saline breast implants provide a uniform shape, firmness and feel, and are FDA-approved for augmentation in women age 18 or older.
Silicone breast implants are filled with silicone gel. The gel feels a bit more like natural breast tissue. If the implant leaks, the gel may remain within the implant shell, or may escape into the breast implant pocket. A leaking implant filled with silicone gel will not collapse. An ultrasound or MRI screening can assess the condition of breast implants. Silicone breast implants are FDA-approved for augmentation in women age 22 and older.
The majority of our breast augmentations are performed with Mentor® silicone implants, which are made in the US. It is the only implant sold worldwide. MENTOR® MemoryGel® Breast Implants are available with a smooth surface shell, and come in a wide range of sizes and profiles to fit your body.
We also offer Sientra® Opus Luxe smooth round breast implants, which are now manufactured in the US. They come in many sizes and projections to get the silhouette that you want, and have a platinum 20 year warranty.
Round breast implants have a tendency to make breasts appear fuller than form-stable implants. Higher profile options can achieve even more projection. Because round implants are the same shape all over, there is less concern about them rotating out of place.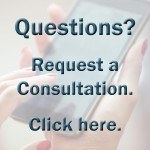 Smooth breast implants are the softest feeling. These implants can move with the breast implant pocket, which may give more natural movement. Smooth implants may have some palpable or visible rippling. Due to safety concerns, we no longer use textured breast implants. Specific Allergan textured implants are being voluntarily recalled. Only Allergan implants are being recalled because those textured implants are six times more likely to cause BIA-ALCL than implants from other manufacturers.
Are you ready to discuss breast augmentation for yourself? Contact Fox Valley Plastic Surgery today at (920) 233-1540 to schedule a consultation.

Procedure
Anesthesia is administered for the patient's comfort during the surgical procedure. The choices include intravenous sedation and general anesthesia. The anesthesiologist will recommend the best option.

Incisions are made in inconspicuous areas to minimize visible scarring. The surgeon will discuss which incision options are appropriate for the desired outcome. Incision options include periareolar, inframammary, and transaxillary. Incisions vary based on the type of breast implant, degree of enlargement desired, patient anatomy and patient-surgeon preference.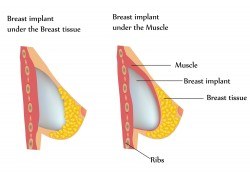 After the incision is made, a breast implant is inserted into a pocket either under the pectoral muscle (a submuscular placement), or directly behind the breast tissue, over the pectoral muscle (a submammary/subglandular placement). The method for inserting and positioning breast implants depends on the type of implant, degree of enlargement desired, the patient's body type and surgeon recommendation.
Incisions are closed with layered sutures in the breast tissue and with sutures, skin adhesive or surgical tape to close the skin.
Preparing for Surgery
Smoking must be stopped one to two months prior to surgery.
All aspirin and blood thinners must be stopped 10 days prior.
Patients must have a baseline mammogram within the 1 year prior to surgery.
Preparing for surgery with a clear, complex-carb rich beverage will keep you strong and enhance your recovery. Drinking ClearFast PreOp prior to your medical procedure is a safe way to speed up recovery time, nourish your body, and reduce post-operative nausea and vomiting. It is available at Hometown Pharmacy on N. Sawyer Street, Oshkosh at $8 a bottle. The recommended dosage is one bottle the night before your surgery once you are in the fasting window, and a second bottle two hours before surgery. Consult with your anesthetist before taking the beverage. Afternoon surgery patients are encouraged to take this beverage.
Recovery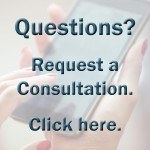 After surgery the breasts will be wrapped in gauze dressings and a compression bandeau bra to minimize swelling and support the breasts as they heal. The implants may be riding very high in the chest. This is due to swelling and spasms of the pectoral muscle. Wearing a compression bandeau bra helps keep the implants from riding up. As the swelling decreases, the implants will slowly move down into a more natural looking position usually within 3-6 weeks after surgery.
The support bra must be worn continually for the first week or two. It will be important to cleanse the incision sites and apply ointment as directed. Be sure to follow all instructions carefully.  While it is important to rest frequently during the first week, patients must walk 15-20 minutes four times a day to help to prevent blood clots from forming.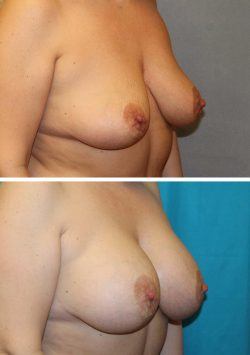 The ability to return to work at a desk job depends on whether the implant was placed under or over the pectoral muscle, and the patient's pain tolerance and motivation. When implants are placed over the muscle (subglandular), the patient should take off 2-3 days before returning to her desk job.  The patient can return to her desk job on the next day only if she is highly motivated; the patient will feel uncomfortable. When the implants are placed under the muscle (submuscular), a patient should not return to work for 5-7 days because the patient may still be using narcotics.  Thin women are more likely to have their implants placed under the muscle to better conceal the implants.  Lifting is absolutely forbidden for the first 7-10 days, so an early return to work is not suggested for patients with active jobs. Strenuous activity should be avoided for the first two weeks. Lifting anything heavier than 10 pounds should be avoided for the first 6 weeks.
At your personal consultation, all your questions about breast augmentation will be answered by an experienced board certified plastic surgeon. Contact Fox Valley Plastic Surgery today at (920) 233-1540 to schedule a consultation.
RealSelf Q&A with David Janssen, MD, FACS
Breast Implant Replacement
Breast implants are not designed to last a lifetime. Patients should plan for an annual examination to evaluate breast health and implant integrity. Over time, breasts will change due to aging, weight fluctuations, hormonal factors and gravity.
Potential Risks
Smoking increases the risk of having a complication post breast augmentation. Smokers are asked to stop one to two months prior to surgery and one month post to insure proper healing and an optimal outcome.
Patients will be asked to sign consent forms to ensure that they fully understand the procedure and any risks and potential complications. Possible breast augmentation surgery risks include:
Anesthesia risks
Bleeding
Blood clots
Asymmetry
Infection
Changes in nipple or breast sensation
Unfavorable scarring
Wrong or faulty position of the implant
Implant leakage or rupture
The formation of tight scar tissue around the implant (capsular contracture)
Fluid accumulation (seroma)
Wrinkling of the skin over the implant
Pain, which may persist
Possibility of revision
Breast Implant Safety
The FDA's longstanding position is that implants are essentially safe as long as women understand they can have complications, including scarring, pain, swelling and implant rupture. However, the FDA has been grappling with how to manage a recently confirmed link to a rare cancer and the thousands of unconfirmed complaints of other health problems. FDA regulators said it is "impossible" for them to determine how frequently the cancer — a form of lymphoma — occurs because the U.S. does not track the total number of implants on the market. Estimates of the frequency of the disease range from 1 in 3,000 women to 1 in 30,000.
As of July 2019, the FDA requested that Allergan voluntarily recall certain breast implants and tissue expanders from the market. More information about breast implant removal can be found here.
Most confirmed cases of the disease, known as breast implant-associated anaplastic large cell lymphoma (BIA-ALCL), have involved a particular style of implants from Allergan with a textured surface, designed to reduce scar tissue and slippage. But the FDA said it has also received reports of the disease in smooth implants, which account for most of the U.S. market, raising questions about whether the cancer is a risk with both implant types. The disease is not breast cancer, but a form of cancer that attacks the immune system and usually forms in the scar tissue surrounding implants. It grows slowly and can usually be successfully treated by surgically removing the implants.
More research and studies need to be conducted, but right now, the FDA is not recommending removal of implants unless there are adverse symptoms. Mentor implants are not being recalled because incidents with BIA-ALCL have been rare with Mentor products.
Other important considerations:
Breast implants are not guaranteed to last a lifetime and future surgery may be required to replace one or both implants
Pregnancy, weight loss, and menopause may influence the appearance of augmented breasts over the course of your lifetime
Breast augmentation requires regular examinations of your breasts' health and to evaluate the condition of your breast implants
Real Patient Story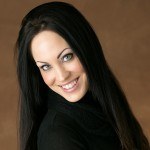 Read about Mandy's experience with her breast augmentation and other real patient stories in the Real Patient Stories section of our website.  Although she was an employee of ours, we treated her like we would any other patient.  She got her breast augmentation for all the right reasons, and is thrilled with the results.

Consultation
You can now have a VIRTUAL CONSULTATION via Doxy.me with Dr. Janssen. This encrypted telemedicine system is an easy-to-use online tool that allows you to schedule a HIPAA compliant video call with no download required. Please call the office at 920-233-1540 or email us at [email protected] for instructions on how to proceed.

Like an in-office visit, we will usually need your 1) demographics, 2) insurance information (if applicable), 3) area(s) of concern, 4) photos of the area(s) of concern, and 5) complete health history. We're here for you more than ever.
As experts with many breast enhancement surgeries to their credit, Dr. Janssen and Dr. Doubek look forward to educating you and working with you to make important choices. During a breast augmentation consultation, be prepared to discuss:
Why you want breast augmentation surgery, your expectations and the desired outcome
Medical conditions, drug allergies and previous medical treatments
Current medications, vitamins, herbal supplements, alcohol, tobacco and drug use
Family history of breast cancer and results of any mammograms or previous biopsies
The surgeon will also:
Evaluate your general health status and any pre-existing health conditions or risk factors
Examine and measure your breasts, including detailed measurements of their size and shape, skin quality, and placement of your nipples and areolas
Take photographs
Discuss your options and recommend a course of treatment
Discuss likely outcomes of breast augmentation and any risks or potential complications
In order to get a definitive quote for breast augmentation, please call for an individual consult with one of our surgeons.  The non-refundable $100 cosmetic consultation fee can be applied towards the cost of the procedure.  Find out how breast augmentation with Dr. David Janssen or Dr. William Doubek at Fox Valley Plastic Surgery can improve the way your breasts look by calling (920) 233-1540. Our board certified Wisconsin plastic surgeons are helping women from all over the upper Midwest to perfect their personal Renaissance. Request your consultation today.