Cosmetic Surgery
"We restore, rebuild, and make whole those parts which nature hath given, but which fortune hath taken away. Not so much that it may delight the eye, but it might buoy up the spirit and help the mind of the afflicted."
If you have an virtual appointment, click on the correct image below to enter the "waiting room" at your appointment time.
Enter virtual waiting room for
Dr. Janssen
Enter virtual waiting room for
Dr. Doubek
Enter virtual waiting room for
Jay
Gaspar Telecagazzi, considered to be the father of plastic surgery, made this profound statement in 1570. More than 400 years have passed, but the plastic surgeon's mission to care for the body, as well as the spirit, is as important now as it ever was.
Fox Valley Plastic Surgery,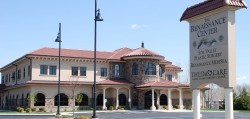 at the Renaissance Center in Oshkosh, Wisconsin, has provided personalized cosmetic plastic surgery care for Green Bay, Fond du Lac, and Fox Cities women and men since 1993. For the convenience of its patients, Fox Valley Plastic Surgery opened a second office in 2013 at the Encircle Health building in Appleton, Wisconsin.  We are pleased to have served more than 35,000 people. Some of our patients have been through a major change in their life, such as a significant injury or illness, but most are making a decision to change their sense of self by going through a personal Renaissance.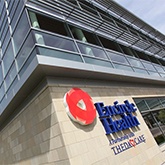 Fox Valley Plastic Surgery offers procedures for people seeking a new beginning in their lives. These cosmetic surgery procedures include body contouring options such as tummy tuck and liposuction, facial sculpting procedures such as rhinoplasty, and procedures specifically for women such as mommy makeovers, breast augmentation, or labiaplasty.
You can now have a VIRTUAL CONSULTATION via Doxy.me with Dr. Janssen. This encrypted telemedicine system is an easy-to-use online tool that allows you to schedule a HIPAA compliant video call with no download required. Please call the office at 920-233-1540 or email us at [email protected] for instructions on how to proceed.

Like an in-office visit, we will usually need your 1) demographics, 2) insurance information (if applicable), 3) area(s) of concern, 4) photos of the area(s) of concern, and 5) complete health history. We're here for you more than ever.
Pain Management
While we are focused on the end result of each procedure, we are also equally concerned about the comfort of each patient during a in-office cosmetic procedure. In order to overcome anxiety and minimize pain, we offer Pro-Nox™ Medical Nitrous Oxide Sedation, a patient-controlled inhaled analgesia system that delivers a 50% oxygen and 50% nitrous oxide mixture. The inhaled analgesia takes effect in seconds to offer immediate relief of pain and anxiety for adults and children. The effects of the inhaled gas leave the body after five minutes. Because there is no lingering impairment, patients can safely drive themselves home after a procedure. Oral medication such as Valium and Vicodin can also be used, but we find that Pro-Nox is usually all that is needed for patient comfort. Insurance does not cover the cost of Pro-Nox, so this is an elective $75 out of pocket cost.
In the forefront of pain management is a game-changing product called Exparel®, which provides targeted non-opioid pain control in a single dose.  This long-acting local analgesia is a leap forward in how we treat and deal with post-surgical pain.  Applied internally, it replaces a pain pump and provides comfort immediately after surgery.  Ask us about this surgical add on at your cosmetic surgery consultation.
Scar Management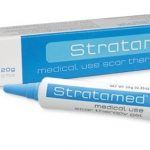 Surgery necessarily results in scars. It's part of the healing process. At the same time, our goal is to manage your scar so it doesn't detract from your enhanced appearance. Scar management begins with making a strategically-placed incision by your cosmetic surgeon that can be effectively camouflaged. During cosmetic surgeries, we apply Stratamed® on open wounds. It is the first film-forming silicone gel-based wound dressing approved for the use on open wounds and compromised skin. The continued use of Stratamed creates an optimal environment for faster healing time and an improved visible outcome.
Following surgery, we offer for sale various products to facilitate the healing process for our cosmetic surgery patients in Wisconsin. We recommend using Stratamed®, Stratacel®, Strataderm®, and StrataXRT® topical silicone-based scar treatments approved by the FDA. They help prevent and manage hypertrophic (which appear raised and reddish) scars and keloids. Apply the silicone gel on scars to help flatten, soften, and smooth scars. It also helps reduce discoloration and relieve the itching and discomfort associated with scarring.
Patients, who wish to purchase Stratpharma products, can order online at the Stratpharma Store. As an FVPS patient, use code BRCPD8D85 for a 20% discount.
Premier Surgery Center
Cosmetic su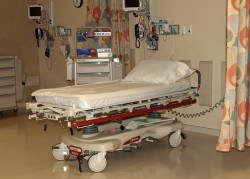 rgery patients come from areas including Fond du Lac, Milwaukee, and Green Bay, Wisconsin for plastic surgery at the Theda Clark Surgery Center in Oshkosh. Being situated in the same building optimizes the time that the doctors spend with their patients.  We believe you will be impressed with the privacy and care you receive while working with the professional team at the Theda Clark Surgery Center. As our partner in most of our surgeries, the Theda Clark Surgery Center is acutely aware of the needs of the surgeons and our patients.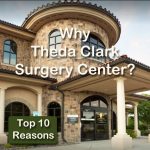 They will listen to your concerns and help you through the surgical process. Their clinical team members each have a minimum of 15 years perioperative experience.  The Theda Clark Surgery Center maintains the highest patient care standards per Joint Commission, Association of PeriOperative Registered Nurses (AORN), Association for Advancement of Medical Instrumentation (AAMI) and American Society of PeriAnesthesia (ASPAN).  Their post-op recovery care indicators exceed national standards, and they have a 98 percent patient satisfaction rating.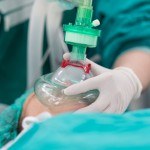 The Theda Clark Surgery Center always utilizes an MD anesthesiologist. Some ambulatory surgery centers use an RN to administer anesthesia. Trained nurses in most critical care settings often administer anesthesia safely to patients, who are intubated and ventilated. However, some practitioners have been lulled into a false sense of security, allowing the drugs' good safety profile to influence their beliefs that anesthesia is safer than it really is. In untrained hands, anesthesia can be dangerous, even deadly. Administration to a non-ventilated patient by a practitioner, who is not trained in the use of drugs that can cause deep sedation is not safe, even if the drug is given under the direct supervision of the physician performing the procedure. It is difficult for a physician to provide adequate supervision of anesthesia if he is focused on the procedure itself.
The board-certified plastic surgeons of FVPS work only with MD anesthesiologists at TCSC to ensure that their patients receive the best possible care. For those patients who prefer their surgeries in another facility, the surgeons at Fox Valley Plastic Surgery also have privileges at Aurora Medical Center, Mercy Medical Center, Appleton Medical Center, Theda Clark Medical Center, and Berlin Hospital.
RealSelf Q&A with David Janssen, MD, FACS
Begin Your Renaissance
To find out if cosmetic surgery might be right for you, please contact Fox Valley Plastic Surgery today at (920) 233-1540 or request a consultation online.