Annie – Bio Identical Hormones
Annie – Bio Identical Hormones
Real Patient Story
For a funeral director of 18 years, Annie is ironically full of life: warm and vibrant, with bright blond hair and a smile to match. But only a few years ago, Annie says, she was a different person entirely.
"It felt like I was at a standstill in regards to my overall health," she said. "I thought: this is how I'm going to feel for the rest of my life. I was unhappy, unloving and felt incapable of changing it."
A series of health complications culminating in a total hysterectomy left Annie feeling exhausted, hopeless, and far from her normal, sunny self. But as Annie began to believe that things would never get better, she ran into her upstairs neighbor Kate–a Physician Assistant at Fox Valley Plastic Surgery–who invited her to come in and learn about bio-identical hormone replacement therapy.
"I was almost convinced that for me there weren't any answers, but listening to Kate gave me hope, and following her treatment plan has saved my life, my marriage, and my happiness."
---
As a young teenager, Annie went on birth control pills to control her heavy periods. It was when she decided to stop taking the pills to consider starting a family with her husband that her health problems began.
In a short time span, Annie was diagnosed with fibroids (noncancerous growths in her uterus), ovarian cysts, and endometriosis, all of which came with painful and dangerous side effects. She bounced from doctor to doctor: One refused to remove her ovaries, saying she was too young, while another neglected to treat her endometriosis. Eventually, at age 36, Annie underwent a total hysterectomy–removing her uterus, ovaries and cervix, with another surgery a year later to remove the endometriosis. Understandably, Annie struggled to cope with her fluctuating and depleted hormones.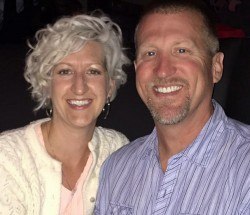 Annie's mood reflected how her body was feeling. She was detached and unapproachable and her marriage was all but over. After all she'd been through Annie was skeptical when Kate told her that Fox Valley Plastic Surgery might have a treatment that would help.
"After three doctors and several years of frustration, I was almost convinced nothing could help me. The estrogen only treatments were ineffective and no one offered any alternatives." Annie went on to say: "Learning about this option made me a little nervous at first, but it turned out to be an absolute lifesaver."
Kate brought Annie in to discuss bio-identical hormone replacement therapy (BHRT), a groundbreaking new treatment that uses hormones chemically indistinguishable from those created by the human body to relieve menopausal symptoms. Unlike traditional hormone therapy, BHRT hormones are absorbed easily by the body with minimal side effects and are tailored to each patient's particular needs.
Annie had visited two other women's care health facilities in the Fox Valley, but neither offered BHRT.
Annie took a blood test to determine what levels of estrogen, testosterone, and progesterone she needed ("I was at zero levels of everything.") She began pellet BHRT treatments, a quick surgical procedure which she said was virtually painless. Within a month, Annie and her husband noticed a change in her spirits.
"I no longer have hot flashes or the leg cramps that kept me awake and restless. I can finally sleep through the night," Annie remarked. "My moods have changed, I'm happy and even-keeled. I used to stay in and not want to do anything, but now I'm having fun going out and seeing people again."
Today, Annie and her husband are preparing to move to Door County. Annie will begin a new career path, and her husband Chris will work in the watercraft industry and coach football. They are very excited about the move and the prospect of sharing in each other's happiness once again.
"I am back to being the person I used to be," she continued. "I am enjoying my marriage and my husband is as happy and loving as ever. I'm so glad to be out of the rut of not knowing if I'm ever going to feel good again, and can be excited about the future and our lives together."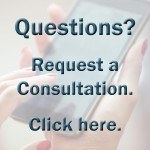 "This is an incredible treatment and I would recommend it to anyone suffering with these issues like I (we) have. When I remember all the doctors and discussions we've had over the years that amounted to little or no help, I want to tell everyone about this option and how it transformed my life and my marriage. Every woman should feel this happy."
"I am so grateful to Kate for her knowledge and friendship. The BHRT treatment she shared with me has truly saved my life. Thank you for helping me find my happiness."