Lisa – Vein Treatments
Real Patient Story
Listening to Lisa talk about finishing her marathon – she ran 26.2 miles in a bit over four hours – it's almost impossible to imagine that the busy mother of two was afflicted by swollen, painful varicose veins just a year ago.
"Twenty minutes off, and I would've qualified for the Boston Marathon," Lisa smiled. "I have so much energy now. I say it so often, but I am so blessed to be able to have done this procedure."
After struggling with her burning veins for fifteen years, Lisa came to the accredited vein center at Fox Valley Plastic Surgery, and has been running strong ever since.
---
With a job that kept her on her feet for eight to ten hours a day, Lisa had almost accepted her worn-out, constantly aching legs as a fact of life.
"I would get home and sit down, and I could actually feel my heart beat in my legs. It was horrible," she said. "I was so exhausted trying to keep up with two young children, and I was always too tired to run after work because my legs would be hurting too badly."
Before she came to Fox Valley Plastic Surgery, Lisa had a surgical vein stripping – an invasive surgery that removes or ties off varicose veins – at another center. Although the procedure worked for a while, the birth of her second child resulted in the veins re-emerging, even more painful than before.
"I had the vein stripping done, and it didn't work. It actually came back and I felt worse," Lisa said. "So I just kind thought this is how it was going to be, I was going to have these veins and it was going to be painful, and that's how I was going to live."
But Lisa's dermatologist hadn't given up yet. After seeing her varicose veins, he mentioned passing by the Renaissance Center and seeing a sign for a free vein screening, and recommended that Lisa contact the office. Unsure but hopeful, she made the call the next day.
"Right from the get-go, the ladies that answered the phone were absolutely wonderful," she said. Lisa had expected to wait weeks for an appointment, but she was able to see the FVPS vein specialists as early as was convenient for her.
After consulting with Dr. Doubek and Sue, the vascular sonographer, Lisa signed up for three months' worth of vein treatments. Since her vein stripping, newer and less invasive vein treatments had emerged. Fox Valley Plastic Surgery now offers a variety of safe and effective treatments for varicose veins, including radio frequency ablation, endovenous laser ablation, stab phlebectomy, and echo sclerotherapy.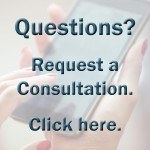 In sorting through her treatment options and during the operations themselves, Lisa was kept informed as to exactly what the doctors were doing.
"The doctors, Sue, and the nurses were awesome. I felt so comfortable when I came in," she said. "They explained everything in detail, and in terms that I could understand not medical terminology. And they talk to you like you're just having a conversation at a dinner party."
Unlike the painful vein stripping, Lisa's vein treatments, which included endovenous laser ablation and echo sclerotherapy, were nearly pain-free and had minimal downtime.
"A little tugging and pulling is all that it feels like," she said. "I took two days off, the day of the procedure and the day after, and I worked after that."
Before, during, and after the operation, Lisa said that the FVPS team was there for her every step of the way.
"One day I was a little nervous because I had some burning, and within the hour Sue had called me back and explained what was going on," she said. "They treat you like a person here. They really care."
One year after the surgeries, Lisa doesn't miss a day of running, went hiking in Colorado, and keeps up with her two growing boys.
"Don't hesitate. The surgery is worth it. The quality of life is unbelievable," she said. "I feel better at 45 than I did at 30!"