Lipoma Treatment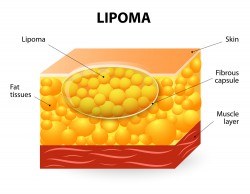 A lipoma (li-pom-uh) is a growth of fat cells under the skin, usually the size of a grape. They do not go away over time and can become painful when pressure occurs on a nerve. Lipomas also cause cosmetic concerns and embarrassment, especially when they occur on areas of the body that are visible.
Fox Valley Plastic Surgery has vast experience in lipoma removal. The practice has been helping women and men from places such as Milwaukee, Appleton, Green Bay and Marquette perfect their personal Renaissance. Contact Fox Valley Plastic Surgery at (920) 233-1540 to request your consultation in either the Oshkosh or Appleton office.
Meet Our Surgeons
Dr. David Janssen and Dr. William Doubek combine experience, refined surgical techniques, and artistry to produce beautiful results for their plastic and reconstructive surgery patients.
Lipoma Procedures at Fox Valley Plastic Surgery
To perform a lipoma removal, the provider makes a precise incision that is smaller than the size of the lipoma and then presses the surrounding tissue to carefully deliver the lipoma out of the skin. For particularly large lipomas, the provider may choose to use liposuction. The benefit of liposuction is the ability to remove a large lipoma through a small incision. Meticulous suturing is then performed to create a cosmetically appropriate result.
Typically, lipoma removal is covered by insurance. If you are interested in learning more about lipoma removal in Wisconsin, contact Fox Valley Plastic Surgery today at (920) 233-1540 to schedule a consultation.