Diagnosis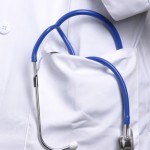 A pelvic exam by a qualified gynecologist can confirm the diagnosis of vaginismus.  Vestibulitis, which is characterized by a stinging or burning-like pain at the vaginal introitus, is sometimes confused with vaginismus. It is important to be diagnosed correctly because the remedy is different for the two conditions. A medical history and complete physical exam are important to look for other causes of pain with sexual intercourse (dyspareunia).  Vaginismus can sometimes be caused by inflammation or an injury to the vagina or vulva.
You can feel at ease talking with us about this most private topic. For women with vaginismus, it is not only important to choose an experienced surgeon but also a surgical facility that provides the privacy you desire. Find out more by contacting Fox Valley Plastic Surgery at (920) 233-1540 to request a consultation. The non-refundable $100 cosmetic consultation fee can be applied towards the cost of the procedure. If your OB-GYN has formally diagnosed your condition as vaginismus, then the initial consultation is usually covered by insurance. We generally require a referral from your OB-GYN in order to make it a productive consultation.
Treatment
Vaginismus is highly treatable, and a full recovery from vaginismus is the normal outcome of treatment.  Conventional treatment approaches combine pelvic floor control exercises, insertion or dilation training, pain elimination techniques, transition steps, and exercises designed to help women identify, express and resolve any contributing emotional components. Treatment steps are often completed at home, allowing a woman to work at her own pace in privacy, or in cooperation with her health care provider.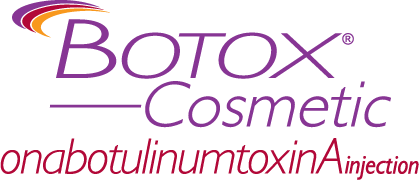 When conventional methods do not work, Fox Valley Plastic Surgery works with physical therapists in the treatment of vaginismus.  Using BOTOX® injections to treat vaginismus dates back to 1997.  BOTOX® and a local topical anesthetic are injected in the vaginal walls.  This is done under anesthesia in the surgery center, instead of in the office, because the vaginal walls would normally spasm under such conditions.  This would prevent the Botox from being administered.
The Botox prevents the vaginal walls from constricting.  While the patient is under anesthesia, the physical therapist progressively dilates that vagina with dilators, and leaves the dilator in place when the patient awakes.  Under the supervision of a pelvic physical therapist, the patient practices moving the dilator in and out of the vagina for several days.   The patient will eventually transition from dilators to intercourse.
View All Videos
Getting Started
The treatment of vaginismus with Botox makes the condition highly correctable.  Fox Valley Plastic Surgery's first vaginismus patient in 2013 came for treatment three months before her wedding.  Her treatment was successful, and she became pregnant a year later.
All patients should work with their gynecologist or physical therapist before consulting for vaginismus treatment with Fox Valley Plastic Surgery.  FVPS only administers the injection.  The physical therapist is responsible for all physical and emotional support during the treatment process.  If patients do not have a physical therapist, FVPS can refer them to a qualified healthcare professional.
Cost
Although insurance does not usually cover our treatment of vaginismus, our billing office can verify your coverage by submitting a prior authorization request after your initial consultation. It costs approximately $3900 for this procedure out of pocket.
Additional Measures
There are additional measures that patients can do to increase their chances of success:
When women are treated by a specialist in sex therapy, success rates are generally very high.
Using lubrication or certain sexual positions can help make sexual intercourse less uncomfortable.  Experiment and find out what works for you and your partner. What works for one couple might not be right for another.
Get treatment for vaginismus. Make an appointment with one of our professionals to discuss your concerns, and to devise a comprehensive and personized treatment plan.  Request your consultation today.