Bio-Identical Hormones

A hundred years ago life expectancy was only fifty years.  With the advent of modern medicine, people live well into their eighties.  Your golden years should be the best years of your life, reaping the benefit of your years of hard work.  Don't live with only half your cylinders running.  Rev up your life, and let us help you get back on track.

Explore if bio-identical hormone replacement therapy is right for you by calling (920) 233-1540 to request your consultation.


View All Videos
Hormone replacement therapy (HRT) for menopause may prevent unpleasant psychological and physical symptoms caused by diminished circulating estrogen, progesterone, and testosterone hormones. HRT involves the use of medications designed to artificially boost hormone levels. Learn more about HRT for women here.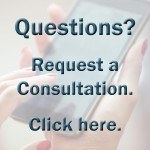 Androgen replacement therapy is a hormone treatment often prescribed to counter the effects of male hypogonadism, which is the diminished functional activity of the gonads. Hypogonadism can be present at birth, or it can also be acquired through means such as mumps, traumatic brain injury, or prolonged use of opiod class drugs. Androgen replacement therapy can also be prescribed to lessen the effects or delay the onset of normal male aging. Additionally, androgen replacement therapy can be used for men who have lost their testicular function from disease, cancer, or other causes. Learn more about HRT for men here.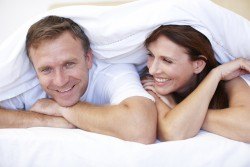 FVPS performs hormone/androgen replacement therapy for men and women by prescribing natural bio-identical hormones in the form of pellets. While bio-identical hormones have been approved and available for use in the US since the 1930s, the use of bio-identical hormones has been slow to increase despite general agreement in the scientific literature that bio-identical hormone replacement is better than using traditional HRT with non-human hormones.
Any type of hormone replacement therapy can increase the risk of breast cancer among average weight post menopausal women, so patients should make their primary care providers aware if they elect to receive bio-identical hormones.  For some people, the slightly increased risk of breast cancer is offset by the greater quality of life while on BHRT. FVPS requires all patients to have a regular primary care doctor, and all female patients to be current on mammograms, pap smears, and bone density screening tests.
A 2019 analysis in The Lancet calculated these risks of developing breast cancer by age 69:
The risk for women never on HRT was 6.3%.
The risk for women taking estrogen plus daily progesterone was 8.3%.
The risk for women taking estrogen plus intermittent progesterone was 7.7%.
The risk for women taking estrogen alone was 6.8%.
The Lancet made these points:
Although there was no excess risk of breast cancer among women on HRT for less than 12 months, the risks began to show up after one year of use and increased progressively after that.
The risk of developing breast cancer was twice as great for women who used HRT for 10 years than for those who used it for 5 years.
After therapy was stopped, some excess risk persisted for more than 10 years.
Women who started HRT earlier than age 50, had similar risks as women who began the hormones at a later age.
Obese women who took HRT were not found to be at significantly increased risk of breast cancer.
The findings show only an association between HRT and breast cancer; they don't prove a causal relationship.
Learn more about Pellet BHRT here.
If you would like to explore if bio-identical hormone replacement therapy is right for you, call (920) 233-1540 to request your consultation.