Bio-Identical Hormones
A hundred years ago life expectancy was only fifty years.  With the advent of modern medicine, people live well into their eighties.  Your golden years should be the best years of your life, reaping the benefit of your years of hard work.  Don't live with only half your cylinders running.  Rev up your life, and let us help you get back on track.

Explore if bio-identical hormone replacement therapy is right for you by calling (920) 233-1540 to request your consultation.


View All Videos
Hormone replacement therapy (HRT) for menopause may prevent unpleasant psychological and physical symptoms caused by diminished circulating estrogen, progesterone, and testosterone hormones. HRT involves the use of medications designed to artificially boost hormone levels. Learn more about HRT for women here.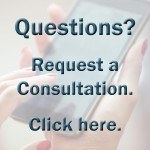 Androgen replacement therapy is a hormone treatment often prescribed to counter the effects of male hypogonadism, which is the diminished functional activity of the gonads. Hypogonadism can be present at birth, or it can also be acquired through means such as mumps, traumatic brain injury, or prolonged use of opiod class drugs. Androgen replacement therapy can also be prescribed to lessen the effects or delay the onset of normal male aging. Additionally, androgen replacement therapy can be used for men who have lost their testicular function from disease, cancer, or other causes. Learn more about HRT for men here.
Real Patient Story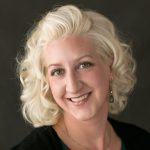 Read about Annie's experience with bio-identical hormone replacement therapy in our Lifestyle Therapies Center and other real patient stories in Real Patient Stories. As a young woman, Annie was facing hormonal issues which negatively impacted her life and marriage.  As a last resort, Annie tried BHRT, which changed her life.  Find out why her husband was even more excited than Annie in telling her story.  He got back the woman he married, and we couldn't be happier for them.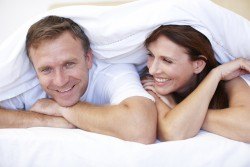 FVPS performs hormone/androgen replacement therapy for men and women by prescribing safe and natural bio-identical hormones in the form of pellets. Hormone replacement therapy has had unfavorable press in the last decade due to flawed studies linking several diseases to HRT. Those studies were based on synthetic hormones. The balancing of hormones through bio-identical hormones is safe, effective, and even protective. While bio-identical hormones have been approved and available for use in the US since the 1930s, the use of bio-identical hormones has been slow to increase despite general agreement in the scientific literature that bio-identical hormone replacement is far better than using traditional HRT with non-human hormones. The placement of time-release pellets with hormones that are identical to those produced naturally by the body, safely delivers more youthful hormone levels directly into the bloodstream.  The results are the definition of regenerative and transformative medicine.  Learn more about Pellet BHRT here.
If you would like to explore if bio-identical hormone replacement therapy is right for you, call (920) 233-1540 to request your consultation.
Patient Resources