HydraFacial MD®

HydraFacial MD® is a non-invasive, multi-step treatment that combines the benefits of next level hydra-dermabrasion, a chemical peel, automated painless extractions (with no pinching) and a special delivery of antioxidants, hyaluronic acid and peptides. It does all this in one quick treatment that delivers real results without downtime or irritation. To schedule your HydraFacial, contact Fox Valley Plastic Surgery today at (920) 233-1540 or request a consultation.
How It Works
The unique Vortex-Fusion® serum delivery system is what sets the HydraFacial MD® apart from other procedures. The multi-step treatment cleanses, evenly exfoliates and extracts to remove impurities and dead skin cells while replenishing vital nutrients including antioxidants, peptides and hyaluronic acid. With the device's superior delivery system, these performing ingredients are able to more effectively help mitigate environmental damage, reduce fine lines and wrinkles, and plump and firm skin for long-term results that can be seen and felt instantly. The customizable HydraFacial MD® treatment can be tailored to safely and effectively address specific skin concerns.
Free Radicals & The Role of Antioxidants
Every day we are exposed to elements that affect your skin including stress, pollution, toxins, and most importantly, sunlight. These are known as free radicals, and they are the root of skin damage and aging. Free radicals destroy the chemical makeup of our skin cells, preventing them from functioning properly, causing our skin to deteriorate.
The most natural defense against free radical damage is antioxidants – they neutralize free radicals, restoring and protecting skin from damage. Antioxidants can be found in vitamins like A and E, or in plant extracts like white tea, rosemary, and horse chestnut seed. Antioxidants are vital in the pursuit for healthy skin.
This is why the HydraFacial is so important – not only does it remove surface damage such as dead skin cells and impurities, but it also replenishes the skin with antioxidants through Vortex-Fusion®, the most advanced application of nutrients to the skin.

View All Videos
Boosters
Enhance and personalize your Hydrafacial experience with boosters. Separate from the cost of the Hydrafacial, boosters cost $60-70 each. Boosters address a host of concerns, and are included in Platinum and Deluxe Hydrafacials. Signature Hydrafacials do not include a booster.
Brightalive: reduces appearance of brown spots, evens tone, prevents new pigment formation
Dermabuilder: helps smooth appearance of fines lines and wrinkles, enhances skin elasticity
Epicutus Neck & Décolleté: revitalizes the neckline making skin look smoother and firmer
Perk Eye: hydrates and brightens the eyes, reduces puffiness, smooths fine lines
Regen GF: regenerative growth factors boost collagen and elastin production
Restorsea: revitalizes lips with hydration and natural exfoliation, addresses signs of aging
Retinol: accelerates skin renewal, plumps to minimize wrinkles, and evens skin tone
Rozatrol: relieves visible signs of red sensitized skin, replenishes hydration, helps detoxify skin
Vitamin C: minimizes dark spots and hyperpigmentation, brightens and smooths
What is HydraFacial MD®
HydraFacial MD® is an invigorating treatment that can be given in as little as 30 minutes. It delivers long-term skin health and can be tailored to meet the specific needs of all skin types. It offers instant, noticeable results with no downtime or irritation. The HydraFacial MD® treatment removes dead skin cells and extracts impurities while simultaneously bathing the new skin with cleansing, hydrating and moisturizing serums. The treatment is soothing, refreshing, non-irritating and immediately effective.
Why is HydraFacial MD® good for my skin?
Hydration is the foundation of healthy, radiant skin. Irritation of the skin has been proven to increase signs of aging. The HydraFacial MD® is a hydrating and non-irritating treatment.
Am I a candidate for this treatment?
The HydraFacial MD® treatment is designed for all skin types. Even the most sensitive skin easily tolerates the HydraFacial MD® treatment. Fox Valley Plastic Surgery chooses specific treatment serums and/or customizes the treatment for each patient's unique skin conditions and needs.
How long does the treatment take? Is there any downtime or pain involved?
HydraFacial MD® is a fast, efficient treatment that takes as little as 30 minutes. Patients may put on make-up and return to normal activities right after the treatment since there is no downtime.
Established in Southern California circa 1997, The HydraFacial Company is a leading aesthetic device manufacturer, designing award-winning, patented skincare technologies and solutions. HydraFacial is an advanced non-laser skincare system, offering a customizable procedure to help all faces, improving the appearance of fine lines, wrinkles, enlarged pores, congested skin, and brown spots. The company pioneered hydradermabrasion, and now HydraFacial® and Perk™ products are popular in over 75 countries around the world.
Get your HydraFacial by contacting Fox Valley Plastic Surgery today at (920) 233-1540 to schedule a consultation.
What happens during the HydraFacial Skin Resurfacing Process?
Each treatment uses a series of HydroPeel® tips with multiple peeling edges to exfoliate the skin several times each pass, achieving better, more even results. The unique spiral design creates a vortex effect to easily dislodge and remove impurities while simultaneously introducing hydrating skin solutions with potent antioxidants. The process consists of five steps:
Vortex Cleanse and Exfoliate: Skin is cleansed to remove any makeup and then the resurfacing wand is applied. During this step the tip is placed on the skins surface to physically exfoliate while delivering a rejuvenating solution to the skin to remove dead skin cells.
Hydra Peel: A light peel is applied to the skin and left on for a few minutes. The peel softens impurities in the skin to make it easier to extract.
Extractions: A clarifying solution is applied to congested areas while the vortex suction gently lifts out impurities deep down in the pores.
Hydrate: The skin is bathed in an antioxidant and hyaluronic acid hydrating solution which plumps the skin and gives it a radiant glow.
Protect: A hydrating mist is applied to the skin along with a moisturizing facial sunscreen.
Depending on their treatment objective, some patients enhance their treatments with dermaplaning to smooth the skin for better serum absorption, and/or add on HydraFacial proprietary serums for specific concerns. Dermabuilder™ serum, a neuro-inhibitor multi-peptide solution, addresses fine lines, skin tone evenness and texture. CTGF™ (Connective Tissue Growth Factor) serum is specifically designed to regenerate skin health by promoting collagen & elastin production, which helps diminish the appearance of fine lines and wrinkles.
What results may be expected? How many treatments are needed to see results? How long do the results last?
Many clients report seeing visible skin refinement and an even, radiant skin tone after just one treatment. The smooth results and hydration may last 5 to 7 days or even longer. One treatment per month is recommended for improving the appearance of fine lines, wrinkles, hyperpigmentation, oily and congested skin.
Potential Risks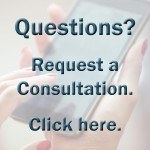 Common side effects such as slight redness, usually subside within a few hours after treatment. Uncommon side effects such as bruising, skin irritation and exacerbation of skin breakout can occur. Rarely, allergic reaction, pigment changes of freckles, moles or skin such as hypopigmentation (lightening) or hyperpigmentation (darkening) can occur and may resolve, but can be permanent. Scarring and textural changes are also rare side effects but can result from this procedure. The risk of side effects increases with other medical conditions such as immunocompromised conditions (diabetes, HIV, being on immune suppressants such as prednisone) that can be associated with poor skin healing and increased risk of infection.
Side effects can worsen with sun exposure. Daily use of a good quality SPF is very important and highly recommended. HydraFacial treatments are not recommended for patients who are pregnant or breastfeeding, have an active infection at the site, have an unwillingness to wear SPF products, or have a history of light sensitive seizures.
Chemotherapy and radiation treatments can make the skin very dry, thin and vulnerable due to the rapid dying of cell tissue. During and up to one year after completing all oncology medical treatments, only gentle hydrating and restorative treatments can be performed on the skin surface. This would disqualify almost all the services of the Renaissance Medispa and the Laser Institute of Wisconsin™. If you have concerns, please address them with your medical provider. It is always best to err on the side of caution in treating compromised skin.
Pricing
Price varies based on the level of service performed.
Platinum HydraFacial
The ultimate Hydrafacial experience begins the detoxification process with lymphatic drainage followed with the Signature Hydrafacial to deeply cleanse, extract, and hydrate the skin. Address specific skin concerns with a custom booster of your choice. $289-299.
Deluxe HydraFacial
This invigorating treatment includes all the essentials of a Signature Hydrafacial while addressing specific skin concerns through your custom Hydrafacial booster. $239-249.
Signature HydraFacial
Deeply cleanse, extract, and hydrate skin through our super serums filled with antioxidants, peptides and hyaluronic acid. $179.
The medical aestheticians will help you determine the best treatment options based on your areas of concern.
Consultation
Fox Valley Plastic Surgery prefers that all clients come in for an initial consultation with a Visia analysis before Medispa treatment commences. The skin is thoroughly analyzed, and a treatment plan is tailored to each patient's face, goals and budget. The patient can do as little or as much as he or she desires. There is no hard sell. There are almost always treatment alternatives based on factors such as time available for results, skin type, skin condition, and budget. Progress is tracked with Visia hi-resolution photos to determine what is or is not working. The sooner you start, the sooner you will see improvement. Contact us at (920) 233-1540 or request your consultation today.

Real Patient Story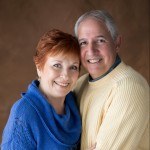 Read about Julie's experience with the Medispa and other real patient stories in the Real Patient Stories section of our website. Julie's interest in the Medispa started simply with eyelash tinting. With a Visia skin complexion analysis, Julie was able to see where and how she could improve. Her husband and we agree she looks radiant.

The face of your youth is just a call away. When it comes to perfecting their personal Renaissance through spa and laser services, Wisconsin residents trust the Renaissance Medispa at Fox Valley Plastic Surgery. Contact us at (920) 233-1540 to schedule your VISIA skin analysis.