Why Choose Fox Valley Plastic Surgery
Board Certified Plastic Surgeons vs. Cosmetic Surgeons
Wisconsin patients come to Fox Valley Plastic Surgery because the doctors and staff  are highly trained, and have the utmost concern for their patients.  Dr. Janssen and Dr. Doubek are board certified by the American Board of Plastic Surgery.  Everyone wants to make the best choice when choosing a plastic surgeon, but what's the difference between a cosmetic surgeon and a plastic surgeon? What does board certification mean, and why does it matter?  This graphic gives a visual explanation.
By opting to go to a Board-Certified Plastic Surgeon for your procedure, you are helping ensure you have the highest likelihood of getting the results you want with the safety you need. Board certification guarantees that your surgeon successfully completed medical school and an accredited residency program, and that they are recognized by their peers as an expert in both reconstructive and plastic surgery. They have dedicated years of their lives to obtaining the proper training, and they participate in ongoing education to keep up with the latest treatments and technology. But don't be fooled by misleading terminology. While the titles might seem the same, there are key differences in the training and education of Board-Certified Plastic Surgeons compared to cosmetic surgeons (as detailed in the graphic above).
Even more worrisome, there are plenty of doctors who may appear to have valid board certification, but who do not possess the important training in plastic surgery you should expect. Some doctors, even ones who might be board certified in other medical specialties such as OB/GYN, family practice, or general surgery, may have achieved "certificates" in cosmetic surgery from training courses that are sometimes as short as a weekend. It can be very confusing to the consumer. Unfortunately, the law does not protect consumers against doctors who do not have the proper training, so it is up to you to do your homework. When interviewing surgeons, ask them if they are board certified. If they are, then by which board and in which specialty. You deserve to know the credentials of your surgeon.

Premier Surgery Center
Although there is a choice of surgical facilities, Drs. Janssen and Doubek prefer to perform the majority of their surgeries at the Theda Clark Surgery Center (TCSC), located in the same building as Fox Valley Plastic Surgery in Oshkosh, Wisconsin. More information on our choice is available here. The clinical team members of the Theda Clark Surgery Center each have a minimum of 15 years perioperative experience. They maintain the highest patient care standards per Joint Commission, Association of PeriOperative Registered Nurses (AORN), Assocation for Advancement of Medical Instrumentation (AAMI) and American Society of PeriAnesthesia (ASPAN). Their post-op recovery care indicators exceed national standards, and they have a 98 percent patient satisfaction rating. You can be assured of getting the best possible care when you have your surgery with Fox Valley Plastic Surgery.
Real Patient Story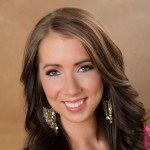 Read about Amanda's experience with her breast reconstruction and other real patient stories in the Real Patient Stories section of our website. No one, especially someone in her 20's, expects to get breast cancer. When it happened to Amanda, she took control and made a full recovery. She became an advocate for breast cancer awareness and educates women on the importance of mammograms.

Exceptional Patient Care
Since 1993, Fox Valley Plastic Surgery has delivered an honest, caring, and realistic approach to patient care. Fox Valley Plastic Surgery has been featured on nationally televised programs, including "A Personal Story" on The Learning Channel.
We do our best to minimize pain and anxiety in our office procedures. We offer Pro-Nox™ Medical Nitrous Oxide Sedation, a patient-controlled inhaled analgesia system that delivers a 50% oxygen and 50% nitrous oxide mixture. The inhaled analgesia takes effect in seconds to offer immediate relief of pain and anxiety for adults and children. The effects of the inhaled gas leave the body after five minutes. Because there is no lingering impairment, patients can safely drive themselves home after a procedure. Oral medication such as Valium and Vicodin can also be used, but we find that Pro-Nox is usually all that is needed for patient comfort.
In the forefront of pain management also is a game changing product called Exparel®, which provides targeted non-opioid pain control in a single dose. This long acting local analgesia is a leap forward in how we treat and deal with post surgical pain. Applied internally, it replaces a pain pump and provides comfort immediately after surgery.
Because we are plastic surgeons, we are always concerned about appearances even if the surgeries are medically necessary. Surgery necessarily results in scars. It's part of the healing process. At the same time, our goal is to manage your scar so it doesn't detract from your enhanced appearance. Scar management begins with making a strategically-placed incision by your cosmetic surgeon that can be effectively camouflaged. During cosmetic surgeries, we apply Stratamed® on open wounds. It is the first film-forming silicone gel-based wound dressing approved for the use on open wounds and compromised skin. The continued use of Stratamed creates an optimal environment for faster healing time and an improved visible outcome.
View All Videos