ThermiVa™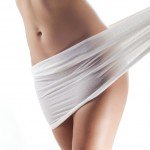 Most women experience increased looseness of their labia and vaginal muscles after childbirth or as a natural byproduct of aging. While not uncommon, this laxity can diminish sensation during intercourse, reduce sexual satisfaction, and cause embarrassing urinary incontinence. The goal of ThermiVa™ treatments is to help women reclaim their body and restore satisfaction.
Best Candidates
Women of any age are eligible. The following conditions exclude a candidate from ThermiVa™:
Cardiac devices such as pacemakers, valves, etc.
Pregnancy or nursing
Active sexually transmitted diseases
Presence of an IUD, except for Mirena
Current urinary tract infection
Pelvic pain or chronic pain while having sex
Patients who have had breast cancer may not be good candidates for the procedure. Additionally, patients should have a negative pap smear within the last two years. Furthermore, women considering treatment for vaginal symptoms should speak to their doctor first about the potential and known benefits and risks of all available treatment options. Many vaginal symptoms can be resolved with bio-identical hormone replacement therapy (BHRT), which FVPS also offers.
View All Videos
How It Works
ThermiVa™ treatments apply heat to targeted tissue, which promotes collagen remodeling to strengthen and tighten skin. The provider delivers the controlled thermal energy to the external areas to alter the shape of the labia. During the procedure, a highly trained provider uses the gently curved ThermiVa™ hand piece to contract tissue, and monitors tissue temperature with a minimally invasive probe.
The provider passes treatment probe tip back and forth slowly and with wide sweeps over the desired zone of treatment for several minutes. This gradual heating of the tissue to the therapeutically desired level induces tightening and collagen building. Internal changes may take place in addition to the rejuvenated appearance of the labia.
Recovery
During the treatment, the area will feel warm, but still comfortable. There will be some mild swelling and/or temporary redness. There may be slight cramping when treated internally, which will resolve itself within a day. Patients will be able to resume all normal activity, including sexual intercourse, immediately after each treatment. Moreover, no anesthetics are used for the procedure.
When Results Appear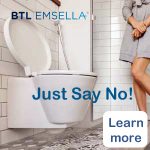 The tightening result is visible immediately after the first treatment with additional effects over time. The most pronounced improvement is noticeable about 10 days after the first treatment, while the full outcome takes a few months to fully manifest, regardless of the number of sessions.
Are you ready to discuss ThermiVa for yourself? Contact the Laser Institute of Wisconsin at (920) 233-1540 to request your ThermiVa consultation.
Treatment Plan
The complete ThermiVa™ procedure includes three separate treatments spaced 4-6 weeks apart. While one or two sessions may be satisfactory, a second or third session still offers some benefits, and is necessary to see achieve the maximum changes.
Chemotherapy and radiation treatments can make the skin very dry, thin and vulnerable due to the rapid dying of cell tissue. During and up to one year after completing all oncology medical treatments, the skin can only tolerate gentle hydrating and restorative treatments. This would disqualify almost all the services of the Renaissance Medispa and the Laser Institute of Wisconsin™. If you have concerns, please address them with your medical provider. It is always best to err on the side of caution in treating compromised skin.
Duration of Results
By conservative estimates, external labial correction may start to revert after 6 months. Internal changes start reverting after 9-12 months. Most patients have longer lasting results. We recommend annual maintenance ThermiVa™ treatments to maintain the results because aging and gravity are constantly working against the anatomy.
For patients who desire long-term labial correction, a labiaplasty may be a better option. A labiaplasty can be performed in the office as an outpatient procedure for about $4500-$6000.

Real Patient Story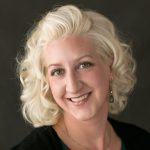 Read about Annie's experience with bio-identical hormone replacement therapy in our Lifestyle Therapies Center and other real patient stories in Real Patient Stories. As a young woman, Annie was facing hormonal issues which negatively impacted her life and marriage.  As a last resort, Annie tried BHRT, which changed her life.  Find out why her husband was even more excited than Annie in telling her story.  He got back the woman he married, and we couldn't be happier for them.

Pricing
The initial consultation for ThermiVa™, including a complete evaluation of a patient's particular goals with a female provider, costs $100, which can be applied towards a ThermiVa™ procedure.
A package of three ThermiVa™ treatments costs $2550. Annual maintenance ThermiVa™ treatments after the initial package of three, cost $850 each. There are financing options, such as Care Credit available.
Patients who have had the O-Shot and/or labiaplasty in the office, are immediately eligible for maintenance ThermiVa pricing as returning patients.
See if ThermiVa™ would work for you. Make an appointment with one of our professionals to discuss your concerns, and to devise a comprehensive and personalized treatment plan. Fox Valley Plastic Surgery is helping women from all over the upper Midwest to perfect their personal Renaissance. Call (920) 233-1540 to request your ThermiVa consultation today.