Amanda – Breast Reconstruction
Amanda – Breast Reconstruction
Real Patient Story
Almost no one expects to need a double mastectomy at age 24. But when Amanda found herself facing the surgical removal of both of her breasts, she turned to Fox Valley Plastic Surgery to reconstruct them – before she even woke up.
"I had the immediate reconstruction of both breasts after a double mastectomy," Amanda said. "It was one great thing about Dr. Janssen, that he was confident in himself to do the kind of procedure that isn't normally done."
While many practices are unwilling to rebuild breasts directly after a mastectomy, Amanda was able to begin the physical and emotional healing processes right away. One year later, Amanda is happy, healthy, and celebrating her recent marriage.
---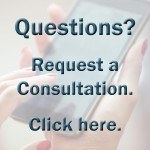 When searching for a doctor to perform this life-changing surgery, Amanda wasn't willing to compromise on quality.
"I was going to be looking all across the Midwest. I wanted the best results possible," she said. "Dr. Janssen came highly recommended, but what really made me choose Fox Valley was just meeting him and seeing the sincerity in him."
Prior to her operation, Amanda met numerous times with Dr. Janssen to discuss her goals and concerns, and was struck by the level of individualized care she received.
"The staff was incredible from the moment I walked in the door. It was easy and comforting and everyone was super welcoming," she said. "Meeting with Dr. Janssen was the dealmaker. I instantly felt a connection with him, and it was nice to be able to find that personalization without having to travel across the state."
As a good candidate for direct-to-implant reconstruction, Amanda's mastectomy and reconstruction took place during a single surgery. Many other patients elect for tissue expander-to-implant reconstruction, which involves the gradual formation of a pocket to fit the saline or silicone implant.
"The all-in-one procedure that I had really helped with the mental and emotional effect of having to have a double mastectomy at 24 years old, so that option was great," she said. "I was able to take advantage of my health and take control over my body."
After the procedure, Amanda reported about ten days of downtime, with constant check-ins with FVPS staff ensuring that her recovery went smoothly.
"It was definitely better than expected," she said. "They kept me very comfortable; whether it was with my prescriptions or if I had a little anxiety, they were always a phone call away. Dr. Janssen stopped in my hospital the next day, and I was able to check with the nurses or doctors even in the middle of the night."
At a frightening, vulnerable time in her life, Amanda found a support system in Dr. Janssen and the staff at FVPS.
"If you're looking for an experience where you want a team behind you, Fox Valley Plastic Surgery is definitely the place to go. They were with me from the beginning until the very end," Amanda said. "They were able to take that could have been devastating and scary, and it turned out to be okay."
"They gave me the hope that I needed and the result that I needed to feel like a woman again," she concluded.