Labiaplasty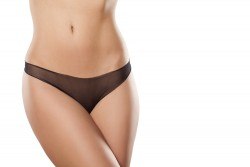 Labiaplasty, also called labial reduction, is a form of vaginal rejuvenation.  Labiaplasty is a surgical procedure for altering the labia minora (inner labia) and the labia majora (outer labia), the folds of skin surrounding the human vulva. Variations in the appearance of the vulva are normal.  The size, color, and shape of labia vary significantly, and may change as a result of childbirth, aging and other events. One is usually larger than the other. They may be hidden by the outer labia or may be visible. They may become larger with sexual arousal.
You can feel at ease talking with us about this most private topic. For women in Wisconsin considering labiaplasty surgery, vaginal rejuvenation or pubic lift, it is important to choose a high-quality surgeon and surgical facility that provides the privacy you desire. Find out more by contacting Fox Valley Plastic Surgery at (920) 233-1540 to request a consultation. The non-refundable $100 cosmetic consultation fee can be applied towards the cost of the procedure.
Why Do Women Seek Labiaplasty Surgery?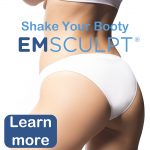 Women seeking cosmetic genital surgery, do so because they wish to alter the appearance of their genitals or because of congenital conditions.  Most patients do not want the labia minora hanging beyond the labia majora or outer lips.  In some instances, women with large labia can experience pain during intercourse, or feel discomfort during everyday activities or when wearing tight-fitting clothing.
Others do not want the bulk in tight pants or a bathing suit.  Others may feel unattractive or wish to enhance their sexual experiences by removing some of the skin that covers the clitoris.  Athletes complain of rubbing with running and biking.  Genetics, sexual intercourse, childbirth, aging, and gravity may all erode the beauty of the female genitalia.  The purpose of a labiaplasty is to better define the inner labia.  It is a popular procedure in our office, is safe, and shows high rates of patient satisfaction.
Women choose this procedure to:
Increase self-confidence
Improve the appearance of misshapen labia
Reduce physical discomfort during exercise and intercourse
Look more attractive in bathing suits, yoga pants, and other fitted clothing
Pricing
Labial reduction is an outpatient procedure usually performed under local anesthesia. In most instances, labiaplasty is considered a cosmetic procedure and is not covered by insurance. The cost for the office procedure is $4100 for either labia majora or minora reduction. It is $6100 for both. The nonrefundable $100 cosmetic consultation fee can be applied towards to the cost of the procedure. Labial augmentation in which the labia are enlarged with fat transfer, is also available for $4900 in the office. The nonrefundable $100 cosmetic consultation fee can be applied towards to the cost of the procedure.
Real Patient Story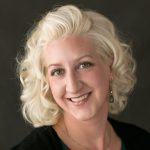 Read about Annie's experience with bio-identical hormone replacement therapy in our Lifestyle Therapies Center and other real patient stories in Real Patient Stories. As a young woman, Annie was facing hormonal issues which negatively impacted her life and marriage.  As a last resort, Annie tried BHRT, which changed her life.  Find out why her husband was even more excited than Annie in telling her story.  He got back the woman he married, and we couldn't be happier for them.

Good Candidates
Women who experience sexual dysfunction, embarrassment, or pain because their labia (labia minora) are over-sized or asymmetrical
Women who dislike their large labia or shape of their labia, which may cause awkwardness with a sexual partner
Who Is Not a Candidate
Women who have an active gynecological disease, such as an infection or a malignancy are not good candidates for labiaplasty
Smokers who are unwilling to quit temporarily or permanently, in order to optimize their wound-healing capability
Women who are unrealistic in their aesthetic goals
In many cases, vaginal rejuvenation goes beyond addressing a woman's cosmetic concerns, and can increase physical and emotional comfort both in and out of clothing.

Procedure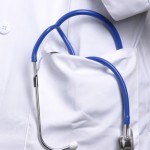 There are several techniques that can be used to achieve the desired appearance for the actual procedure. The most direct method is the edge resection technique, in which there is a simple resection of tissues at the free edge of the labia minora. The technical disadvantages of this technique are the loss of the natural wrinkles of the labia minora free edges, and the increased risk of damaging the pertinent nerve endings. The advantages of the edge-resection technique include the precise control of all the darkened irregular labial edges with a linear scar, which can also be used to contour the redundant tissues of the clitoral hood, when present.
Central Wedge Resection Technique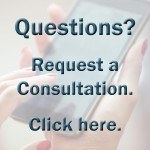 A more demanding technique is the central wedge resection technique, which involves cutting and removing a full thickness wedge of tissue from the thickest portion of the labium minus. The technique preserves the wrinkled edge of the labia. The technical disadvantage of this technique is the risk of damaging pertinent labial nerves, which can result in painful neuromas and numbness. With the wedge technique, it is more difficult to judge the correct amount of labial skin to resect. Usually, a vertical wedge of labia minora tissue is removed, which results in a small scar.
Because the wedge technique produces more natural looking labia, Fox Valley Plastic Surgery uses this technique more often than the edge resection technique. Each patient's anatomy is different, so a personal consultation with a surgeon is necessary to determine the best option for the patient.
Steps During Surgery
Prior to the surgery, patients may be given medication to minimize pain and anxiety. If administered, the patient needs a driver for the trip home. In general,
Anesthesia is administered. There will be a small amount of local pain, but it is minimal and short lived.
The excess labial skin is measured and marked for symmetry.
The excess skin is trimmed with a scalpel or surgical scissors.
Any bleeding is controlled.
Absorbable sutures are used to close the incisions to avoid removing stitches at a later date.
The procedure should not be performed when the patient is menstruating in order to reduce potential hormonal effects and the increased risk of infection.
Find out how a labiaplasty with Dr. David Janssen or Dr. William Doubek at Fox Valley Plastic Surgery can improve the way your outlook by calling (920) 233-1540. Our board certified Wisconsin plastic surgeons are helping women from all over the upper Midwest to perfect their personal Renaissance. Request your consultation today.

Meet Our Surgeons
Dr. David Janssen and Dr. William Doubek combine experience, refined surgical techniques, and artistry to produce beautiful results for their plastic and reconstructive surgery patients.
Recovery
Post-operative pain can range from minimal to moderate. Usually, no vaginal packing is required, although the patient may choose to wear a sanitary pad for comfort. There may be spotting for up to a week. The patient should spend the next two days in bed to reduce swelling. Icing on and off is recommended for the first day. A few hours after the procedure when the anesthesia has worn off, there will be some pain. Acetaminophen or a prescriptive medication should be taken for the first two days to reduce pain.
During the early post-operative period, the reduced labia are often very swollen. This usually disappears completely after one to two weeks. Although uncommon, it can take a month for the swelling to disappear. Initially, patients will be more comfortable wearing loose pants or skirts rather than tight bottoms. It will be uncomfortable sitting in the first few days post procedure. Patients will be instructed on the proper cleansing of the surgical wound site, and the application of a topical antibiotic ointment. Using a spray water bottle or moist towelettes after each bathroom visit helps keep the area clean. Gently pat dry.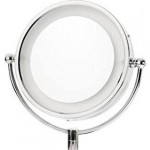 Patients are warned to not pick at the area. It is advisable to not look at the area at all. The more one looks, the greater the temptation to pick at the area. When that happens, the sutures come apart and healing needs to start all over again after new sutures are placed.
The genital area is dark and moist, which is an adverse environment for healing. Therefore, patients must carefully follow post-op instructions in order to facilitate proper healing. Some patients find sitting in a sitz bath alleviates pain. Limit the amount of time in sitz baths because it causes the sutures to dissolve faster.
Follow-Up Visits
The initial post-op visit occurs one week after surgery. Patients should return to the office with any concerns. Labial incisions usually heal and are rarely noticeable. If there is pain from the rubbing of the sutures, placing gauze or cotton between the labia greatly increases comfort.
Depending on the healing progress, the patient can resume physically non-strenuous work three to five days after surgery. Patients should take off 2-3 weeks from the gym. Patients should not use tampons, avoid tight clothes such as thong underwear, and abstain from sexual intercourse for four weeks after surgery.
Some patients recover in less than a week, while others take three months to recover. The internal sutures are slow dissolving and are absorbed at different rates for each patient. They can be felt and may cause some minor discomfort until they are fully absorbed. Every patient is different, and nothing can be done to hasten the recovery period; however, patients can delay the recovery period by not following the post op instructions.

Potential Risks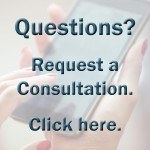 As with any surgical procedure there are certain risks. They are uncommon but can occur. Risks of labiaplasty include permanent scarring, infections, bleeding, irritation, labial asymmetry, excessive firmness, necrosis of the labia minora tissues, and nerve damage leading to increased or decreased sensitivity. There are also more uncommon, but complicated risks such as deep vein thrombosis. A revision surgery may be necessary. Although these events are usually infrequent, they sometimes can occur. These will be discussed with you during the consultation for your procedure.
If you would like to discuss a labiaplasty with one of our plastic surgeons, request your consultation online, or call the office at (920) 233-1540 to set up your appointment.