Sclerotherapy
Sclerotherapy in Oshkosh, Wisconsin, at the Vein Center at Fox Valley Plastic Surgery is a cosmetic medical procedure used to treat spider veins, the smaller red, blue, and purple veins that form a visible "cobweb" on your skin. After each sclerotherapy session, the veins will appear lighter. An initial consultation includes outlining expectations and communicating the process of sclerotherapy.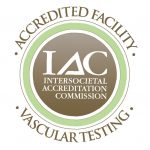 The team at the accredited Vein Center at Fox Valley Plastic Surgery has extensive experience in sclerotherapy. Our skilled laser technicians are helping women and men from places such as Green Bay, Appleton, Fond du Lac, and Sheboygan perfect their personal Renaissance. Request your free sclerotherapy consultation using our online form or contact us at (920) 233-1540.

Meet Our Surgeons
Dr. David Janssen and Dr. William Doubek combine experience, refined surgical techniques, and artistry to produce beautiful results for their plastic and reconstructive surgery patients.
How It Works
Sclerotherapy of spider veins is performed on an outpatient basis at our IAC accredited vascular facility. No anesthesia is required for this procedure. Consecutive sclerotherapy sessions may be required to achieve the desired results.
Sclerotherapy is done by carefully injecting sclerosing solution, which causes veins to collapse and fade from view. A typical sclerotherapy session is relatively quick, lasting only about 15 to 45 minutes. Approximately one injection is administered for every inch of spider vein, with most patients receiving anywhere from 5 to 40 injections per treatment session.

Real Patient Story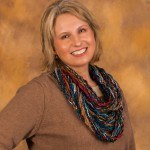 Read about Lisa's experience in our Vein Center and other real patient stories in the Real Patient Stories section of our website. Like many patients that Fox Valley Plastic Surgery see, she ignored her vein problems because she thought that she had to live with the symptoms. Only after her treatments were completed did she realize how badly she felt before.

Techniques
Fox Valley Plastic Surgery has many ways to treat spider veins. First, at the initial consultation, it will be determined if you are a candidate for traditional sclerotherapy or ultrasound guidance sclerotherapy. Multiple techniques are used in our facility for better results. For example, we are able to use either foamed sclerosant for larger spiders, or non-foamed for small vessels. The ultrasound guidance will use less injections and treat the larger vessels which are responsible for the visible spiders. The sclerosant will then appear in the visible spiders.
The more expensive ultrasound guided sclerotherapy is the best method of treating larger veins, which cause the spider veins to exist. When large veins are responsible for the spider veins, treating the spider veins with conventional sclerotherapy does not work, because the blood still flows to create new spider veins. Only by using ultrasound can the underlying vein, which is causing the problem, be located and treated to stop feeding the spider veins. By having a Registered Vascular Technician on our staff, Fox Valley Plastic Surgery is able to pinpoint the root cause of vein problems, which is the first step to correcting the issue.
To learn more about sclerotherapy, contact Fox Valley Plastic Surgery at (920) 233-1540 to request your free sclerotherapy consultation.
Legs, Feet & Hands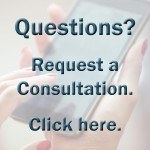 Sclerotherapy has traditionally been used on the legs, but it can also be used to treat hands and feet. As people age, they often lose fat tissue and skin elasticity in their hands, making the veins more prominent and distinguishable. It's said that hands often reveal a person's true age. Hand sclerotherapy is a simple and virtually painless way to have younger looking hands. The results are dramatic and long lasting. Similarly, veins in the foot can be unsightly, and cause swelling and pain. Foot sclerotherapy will give your feet a smoother, younger-looking appearance so that you can wear sandals without fear.
Hand and feet sclerotherapy involves a series of small injections of a safe sclerosing agent into the target vein. The walls of the vein collapse, and the vein is naturally absorbed by the body. The body will then re-route blood safely though the healthy veins. There are many veins capable of returning blood to the heart. Superficial veins are not essential, since there is a rich network of deep veins.
In most cases, there are no significant risks or adverse reactions associated with hand or foot sclerotherapy. Bruising is rare but may occur. Mild swelling may be present for a few days. There may also be some tenderness in treated areas, but these issues resolve quickly.
Each session takes only about 30 minutes. You may drive home immediately and resume your daily routine with almost no limitations.
Risks
Serious medical complications from sclerotherapy are extremely rare. Risks include the formation of blood clots in the veins, inflammation, and adverse allergic reactions to the sclerosing solution.
Pricing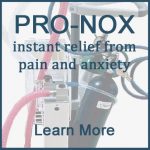 Sclerotherapy is a cosmetic procedure and is not covered by insurance. Because severity varies considerably among patients, an individual consultation is recommended in order to arrive at a treatment cost. Sometimes an ultrasound technician is needed along with an injector. It can also be very labor intensive if many veins are affected. In general, pricing is as follows:
Hands: $500 per hand with one free touch up
Legs: $750 per leg with ultrasound and one free touch up
Feet: $500 per foot for large vessels, or $300 per foot for small spider veins with one free touch up
A touch up is defined as one 5 cc syringe of solution. Additional same day syringes may be purchased for $50 each.
Additional touch ups within 3 months of the last treatment cost a minimum of $100, which includes 2 syringes. Additional same day syringes cost $50 each. Touch up pricing is only valid for 6 months from date of first treatment.
Your skin deserves to appear younger, clearer and more healthy-looking. Patients from Milwaukee, Madison, Sheboygan, Green Bay, Appleton and upper Michigan trust the plastic surgeons at Fox Valley Plastic Surgery to deliver effective vein treatments. Contact Fox Valley Plastic Surgery at (920) 233-1540 to schedule a free sclerotherapy consultation.