Vaginismus
Vaginismus is a condition affecting a woman's ability to engage in any form of vaginal penetration, including sexual intercourse, insertion of tampons, and penetration involved in gynecological examinations.  An involuntary reflex of the pubococcygeus muscle causes the muscles in the vagina to tense suddenly, which makes any type of vaginal penetration painful or impossible.  This involuntary muscle contraction can be mildly uncomfortable, or may cause searing or tearing pain.  The vaginismic reflex can be compared to the response of the eye shutting when an object comes towards it.
You can feel at ease talking with us about this most private topic. For women with vaginismus, it is important to not only choose a high-quality surgeon but also a surgical facility that provides the privacy you desire. Find out more by contacting Fox Valley Plastic Surgery at (920) 233-1540 to request a consultation. There is a $100 consultation fee.
Types
Vaginismus can be "primary", indicating that it is something a person has had her whole life.  It can also be "secondary", that is, occurring after a period of normal function.
Vaginismus may be called "global," meaning it occurs in all situations with any object, or it may be "situational."  Situational vaginismus occurs with one partner but not others, or only with sexual intercourse, but not with tampons or exams.
The condition usually begins after the first attempt at having intercourse. It may also develop after periods of stress. The vaginal walls may tighten automatically when sex is painful for any reason, compounding the difficulty.
View All Videos
Symptoms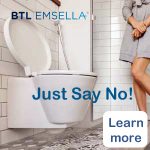 Women with vaginismus tend to be very embarrassed about it, and do not mention it to anyone.  Unfortunately, it is easier to treat vaginismus if it has only been going on for a few months than it is if it has been going on for several years.  Many women have mild degrees of it at some point in their lives.  The main symptoms are:
Difficult, painful, or impossible, vaginal penetration during sex
Vaginal pain during sexual intercourse or a pelvic exam
Painful sex is often the first sign that a woman has vaginismus. The pain occurs only with penetration.  It usually, but not always, goes away after withdrawal.  Women have described the pain as feeling too small for a man's penis. The pain has also been described as a tearing sensation or a feeling like the man is "hitting a wall."
Women with vaginismus often become anxious about sexual intercourse. However, this does not mean they cannot become sexually aroused.  Many women with this condition can have orgasms when the clitoris is stimulated.  Because vaginismus can disrupt or completely stop sexual relations, it often causes distress and relationship problems.  It may even prevent someone from starting a family.
A variety of factors can contribute to vaginismus. These may be physical or physiological, and the treatment required depends on the individual.  A pelvic physical therapist can assess hypertonic pelvic muscles which often affect and/or cause vaginismus.  Vaginismus is highly treatable, and a full recovery from vaginismus is the normal outcome of treatment.
Learn more about Treating Vaginismus here.
Get transformative treatment for vaginismus. Make an appointment with one of our professionals to discuss your concerns, and to devise a comprehensive and personalized treatment plan. Request your consultation.