Laser Hair Removal
Reduce the time spent on shaving, plucking and waxing unwanted hair with laser hair removal in Oshkosh, WI. The Laser Institute of Wisconsin™, created by Fox Valley Plastic Surgery, uses the most advanced laser technology to provide long lasting freedom from unwanted hair. Offered in the Oshkosh office, this safe, effective treatment works for men and women with hair in undesirable places, including the face, back, underarms, bikini/Brazilian, legs, and arms.
The Laser Institute of Wisconsin has extensive experience a range of advanced treatments. Women and men visit our skilled laser technicians for laser hair removal from places such as Green Bay, Appleton, Fond du Lac, and Sheboygan, WI, to perfect their personal Renaissance. Contact the Laser Institute of Wisconsin at (920) 233-1540 to request your free laser consultation.
The Lira Style Cervello revolutionizes laser hair removal by providing the only single handpiece solution with all three wavelengths, 755 Alexandrite, 808 diode, and 1064 long pulsed YAG, addressing all skin types, offering speed, efficacy, and comfort to the patient.
How Does the Laser Work?
The laser uses a highly concentrated beam of light that is aimed at the unwanted hair.  The light travels down the hair shaft and into the bulb of the follicle where the blood supply to the follicle is located. The absorption converts light into heat energy, which raises the temperature of the bulb causing the blood vessels that supply blood and other necessary nutrients to the follicle to be damaged. As a result, hair growth is no longer possible. This process should happen selectively and without damage being done to the epidermis or surrounding tissue. The advanced micro-channel cooling system provides maximum comfort before, during, and after the treatment.
Laser hair removal works primarily by targeting the hair's root. The length of time the hair is kept from regrowing varies greatly from person to person; it could stunt the growth for several months or a few years. Laser hair removal usually requires about six to eight treatments. We schedule sessions when the growth cycle is active in the antagen stage, which is when the hair bulb is intact and is closest to the surface, allowing for the most efficacious treatment. After a series of 6-8 treatments, most new hair growth is significantly reduced; however, if hair does regrow, it will be finer and lighter than before. We recommend maintenance treatments about twice a year thereafter.
Best Candidates
Unlike other lasers, the Cervello laser hair removal is successful on all skin types for men and women. The three different wavelengths allows treatment from very light skin to very dark skin. Treatments are tunable to individuals to allow for painless sessions. Previous laser hair removal technology did not work on very dark skin.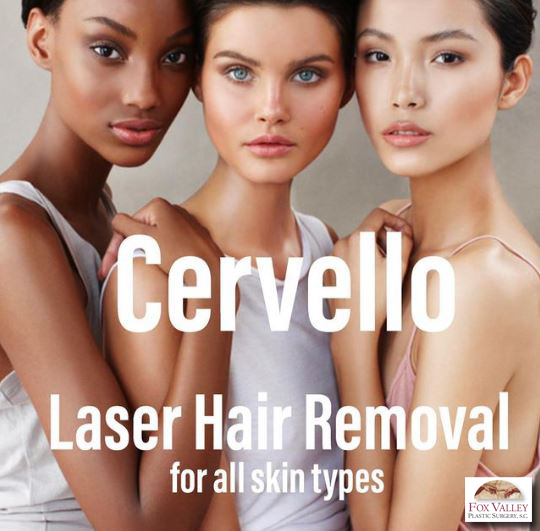 Chemotherapy and radiation treatments can make the skin very dry, thin and vulnerable due to the rapid dying of cell tissue. During and up to one year after completing all oncology medical treatments, the skin can tolerate only gentle hydrating and restorative treatments. This would disqualify almost all the services of the Renaissance Medispa and the Laser Institute of Wisconsin™. If you have concerns, please address them with your medical provider. It is always best to err on the side of caution in treating compromised skin.
View All Videos
Preparing for the Procedure
Patients should cleanly shave the skin the day before the treatment. On the day of the treatment, patients should wear clothing that will allow easy access to the treatment area. We will test a small area on some new patients before undergoing a full treatment. This gives the patients an idea of how the treatment will feel, and the length of time it will take to obtain the desired result.
Procedure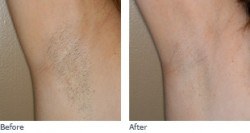 The laser technician scans the treatment area with laser light. The continuous cooling feature ensures patient comfort and safety during treatment. Because each patient has his or her own level of skin sensitivity and pain threshold, the technician can tune the Cervello to a comfortable level for every patient. Different areas on the body are also more sensitive than others.
To learn more about laser hair removal, contact the Laser Institute of Wisconsin at (920) 233-1540 to request your free laser consultation.

Meet Our Surgeons
Dr. David Janssen and Dr. William Doubek combine experience, refined surgical techniques, and artistry to produce beautiful results for their plastic and reconstructive surgery patients.
Recovery
Patients can resume all activities immediately afterwards. Patients can see results in 2 to 3 weeks post-treatment. Some redness and slight swelling may be present in the treatment area. However, this should subside within a few hours. Some redness may remain for five to seven days.
Strictly avoid any sun exposure to the treated area for a minimum of 7 days after the procedure. The treated area is more prone to sunburn and pigmentation change. Keep the area covered, and use a sun block with a protection factor of 30+. Some patients experience delayed blistering secondary to sun exposure up to 72 hours post treatment.
Until sensitivity has completely subsided, avoid all of the following:
Use of scented lotions or soaps, deodorants, exfoliant creams (Retin-A, glycolic/salicylic and alpha-hydroxy acids), acne creams or gels, loofah sponges and aggressive scrubbing
Hot or cold water – wash with tepid water
Swimming pools and spas with multiple chemicals/chlorine
Activities that cause excessive perspiration
Hair appears to grow for several days. Then hair falls out by day 10-14. The next phase of hair regrowth is usually thinner hair at 6-8 weeks. Because the laser affects hairs in active growth phase, which is usually 20% of hairs present, this is the time when the treatment is most effective. Therefore, we typically space out treatments according to the growth phase, which is 3-4 weeks for the face and 6-8 weeks for the rest of the body.
Results
On average, each laser treatment will cause some permanent hair reduction. Several treatments can achieve long lasting hair reduction. The number of treatments will depend on each patient's individual response to laser surgery, and the amount of hair to be removed. Patients can maintain the results of laser hair reduction with twice yearly treatments of laser hair removal.
Sometimes the goal may not be total hair removal. Many patients are happy with a reasonable degree of hair reduction. Hair that remains is often lighter in color and thinner than the original hair prior to laser treatment.

Real Patient Story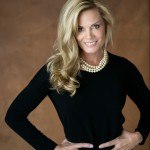 Read about Stacy's experience with the Medispa and other real patient stories in the Real Patient Stories section of our website. Even with her busy career and active lifestyle, Stacy still finds time to take care of her skin at the Renaissance Medispa. By making her skin treatments a priority in her life, Stacy defies aging. Heads turn when Stacy walks in the room.

Potential Risks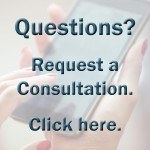 Laser hair removal does not guarantee permanent hair removal. Some hair could be resistant to the laser treatment or grow again after treatment. The new hair growth might be finer and lighter in color.
Short term effects may include reddening, swelling, bumps, mild burning, temporary bruising or blistering. Hyperpigmentation (darkening of skin) and hypopigmentation (lightening of skin), although rare may occur. These conditions usually resolve within 3-6 months, but permanent color change is a rare (less than 1%) risk. Avoiding sun or tanning bed exposure before and after treatment reduces the risk of color change.
Infection following treatment is unusual, but bacterial, fungal and viral infections can occur. The laser treatment may stimulate herpes simplex virus infections around the mouth. This applies to individuals with a past history of herpes simplex virus infections and individuals with no known history of herpes simplex virus infections in the mouth area. If skin infection should occur, additional skin treatments or prescription antibiotics may be necessary.
Allergic reactions, although very rare, may occur. In rare cases, hives have been reported after laser hair reduction treatments. If you experience an irritated raised rash after treatment contact the office. Benadryl may be taken to help relieve the itchiness.
There is a slight risk of scarring and skin textural changes. It is important that patients follow all post treatment instructions carefully. Compliance is crucial for healing and prevention of scarring.
Discuss your concerns at your personal consultation. Contact the Laser Institute of Wisconsin at (920) 233-1540 to request your free laser consultation.

Pricing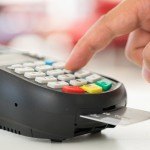 While every patient and treatment area are different, patients generally need 6-8 treatments for satisfactory hair reduction. Unwanted hair is usually a cosmetic issue, so it is not covered by insurance. The Laser Institute of Wisconsin™ charges $25 per laser unit. Sample pricing per session is as follows: arms $200-300, back $350-800, bikini $175, full Brazilian $225, chin $100, upper lip $75, face $200, legs $400-800, underarms $100.
The first 6 sessions for a treatment area are full price. Sessions 7 and 8 are free in the same treatment area. After the 8th session, additional treatments in that area are 50% off the full price. These are considered maintenance treatments. Patients will keep the 50% maintenance discount as long as they return two times a year. If a period of greater than 12 months has passed since the last treatment while in the maintenance phase, patients will have to re-start the sessions at full price.
Consultation
The number of treatments needed will vary based on the treatment area and the amount of hair to be removed. Because every patient is unique, it is best to schedule a complimentary laser consultation. The consultant will personalize a treatment plan that is tailored to your body, your goals, and your budget. The sooner you set up your consultation, the sooner you will see results in the mirror. Don't live with hair you don't want. Contact us at (920) 233-1540 or request your complimentary laser treatment consultation online.