Dr. David Janssen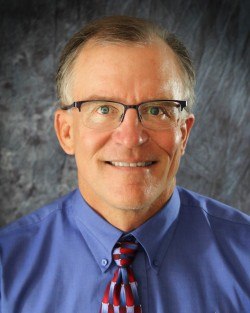 David Janssen, MD, FACS, is a plastic surgeon in Oshkosh and Appleton, Wisconsin, who has excelled both professionally and academically throughout his career. A graduate of Ripon College and the University of Wisconsin Medical School, Dr. Janssen trained at Saginaw Cooperative Hospital for General Surgery and The George Washington University School of Medicine for Plastic Surgery. He completed his residency in Pediatric Plastic Surgery at the Children's Hospital National Medical Center in Washington, D.C.
To meet with board-certified plastic surgeon Dr. David Janssen at Fox Valley Plastic Surgery, request your consultation using our online form or contact us at (920) 233-1540. We have offices in Oshkosh and Appleton, Wisconsin.
RealSelf Patient Reviews of David Janssen, MD, FACS
Member of Prestigious Professional Associations
In addition to performing plastic surgery for the Green Bay, Fond du Lac, and Neenah communities, Dr. Janssen is an active member of several professional medical associations. These include the American Society of Plastic Surgeons, the American Society of Aesthetic Plastic Surgery, the American Society of Laser Medicine and Surgery, and the Northwest Society of Plastic Surgeons. He is also distinguished as a Fellow of the American College of Surgeons and an Associate Member of the Rhinoplasty Society.

View All Videos
Dedicated to Advancing the Field
Dr. Janssen has also researched and published pioneering work on the subjects of general and plastic surgery, and is considered an authority on treatment of lipomas. His chapter on the development and structure of the abdomen and breast is part of a core curriculum textbook in plastic surgery (C.V. Mosby, 1994).
He also contributes regularly to the website RealSelf.com, a popular information source for women and men interested in cosmetic procedures.
Read Dr. Janssen's complete CV »