Skin Care Products
---
As you age and your skin incurs the abuse of daily living (such as sun, stress, pollution), the cell turnover rate slows down. New cells take longer to form and you begin to notice those unwelcome signs of aging, including fine lines and wrinkles, freckles and age spots, uneven skin tone, loss of elasticity and loss of natural skin hydration.
Our physician grade skin care products are the most effective products on the market to address your skin care concerns. We offer the best of many brands, and will recommend items across product lines in order to provide the best results for your skin condition. Some of the brands that we are carry are described below. Our products offerings are constantly being tweaked as more effective technologies are being developed. Stop by the Renaissance Medispa to see our newest products.
Better skin is just a phone call away. Contact Fox Valley Plastic Surgery today at (920) 233-1540 to schedule a consultation.

View All Videos
Alastin®
The ALASTIN Skincare product line helps prepare and increase skin receptivity to procedures as well as enhancing the healing process in order to optimize the overall procedure result. The products are also designed to combat the signs of aging, and improve and maintain skin health with daily use.
Anti-aging treatments such as laser and fillers benefit from an Alastin "skin bed preparation" to remove the old and compromised cells to create an environment ideal for healing and regeneration. Ideally this skin bed preparation or pre-conditioning takes place over a 2-3 week period prior to the procedure.
We strongly recommend the purchase of Alastin® TriHex Transition Duo $245 to prep your face for a procedure, support healing, and maintain the outcome. It is available at a 20% discount with an advanced resurfacing or filler purchase. The TriHex Transition Duo includes a full-size Regenerating Skin Nectar® for use pre- and post-procedure and a transition-size Restorative Skin Complex for ongoing skin maintenance, in an easy-to-use Duo pack. Patients may purchase these products online, but online pricing can be different.
---
Colorescience®
Colorescience fuses the beauty of traditional makeup with the benefits and efficacy of skincare. The use of high tech, proven ingredients such as peptides, liquid crystals, pearl powder, hyaluronic and salicylic acid, enhances products with instant and long lasting results. Colorescience is blending the line between color and science. The high performance cosmetics were created to help achieve a clear, even complexion while protecting the skin from the damaging effects of the sun and environment. Its Sunforgettable® products contain no chemicals and are formulated with 100% zinc and titanium to deliver high-performance UV protection.
For over a decade Colorescience has been blurring the lines between makeup and skincare to bring immediate beauty today while improving and protecting skin for tomorrow. Originally crafted for the most vulnerable post-procedure skin, Colorescience is trusted, recommended, and personally used by thousands of physicians. Using only substantiated ingredients in their purest form, and including them at therapeutic and dermatologist-approved levels for maximum efficacy and performance, Colorescience products have already improved millions of lives with 365-day protection from UV rays and environmental stressors. The brand's uncompromising, health-forward approach to formulations provides confidence and reassurance to women of all ages, skin types and concerns. They understand the demands women face every day and realize the needs of today's consumer: ease, health, and beauty. Colorescience is changing the way women perceive beautiful skin; because beautiful isn't just the prettiest—it's the healthiest.
---
HydraFacial MD®
Prolong the results of your HydraFacial with proprietary home-use treatment products containing the same performing ingredients found in the super-serums used during the HydraFacial MD® treatment. These topically applied products are designed to help to extend and enhance the benefits of the in-office treatment. They are loaded with powerful ingredients including antioxidants, peptides and hyaluronic acid that all work together to help prevent and undo damage, restoring the overall health of your skin.
Established in Southern California circa 1997, The HydraFacial Company is a leading aesthetic device manufacturer, designing award-winning, patented skincare technologies and solutions. HydraFacial is an advanced non-laser skincare system, offering a customizable procedure to help all faces, improving the appearance of fine lines, wrinkles, enlarged pores, congested skin, and brown spots. The company pioneered hydradermabrasion, and now HydraFacial® and Perk™ products are popular in over 75 countries around the world.
---
Latisse™
Get longer, darker and fuller lashes with Latisse. Latisse™ (bimatoprost ophthalmic solution) 0.03% is the first prescription treatment approved by the FDA for inadequate or not having enough eyelashes, growing them longer, fuller and darker. Latisse™ is easy to use and effective. It is a once-a-day treatment applied topically to the base of the upper eyelashes. Patients in a clinical trial saw results gradually over time (starting at 4 weeks with full results after 16 weeks).
Latisse is a prescription medication and not a cosmetic. As such, it contains isopropyl cloprostenate, which was originally used on glaucoma patients with the side effect of longer and stronger eyelashes. This synthetic prostaglandin analog can also have these side effects: dry eye, irritation, inflammation, redness, iris color change, macular edema, and low intraocular pressure.
---
SkinBetter Science™
The Skinbetter Science™ team of aesthetic experts developed Restylane® and Dysport®. With its profound understanding of skin aging and what it takes to help defy the effects of time, Skinbetter Science innovates from all corners of the world to deliver the clinical efficacy essential to visible skin rejuvenation.
State-of-the-art InterFuse™ patented technology, a revolutionary no-needle delivery system, transports skin improving ingredients faster and deeper to where they are most needed. The formulas not only deliver measurable benefits, but they also treat you to a sumptuous and pampering sensorial experience. The science inside each bottle is developed with a single goal: to deliver radiant, youthful skin that reflects the beauty of science.
Repurchase your SkinBetter Science products here. SkinBetter science products are sold only through physician practices and authorized medical spas. The link provided to purchase SkinBetter products is intended only for use by existing SBS users, or patients that have otherwise received a skin consultation by Fox Valley Plastic Surgery.
---
ZO Skin Health®
Dr. Zein Obagi is a board-certified practicing dermatologist and world-renowned skincare expert. In 1988 he established Obagi Medical Products and introduced prescription-based skincare products for doctors to dispense to patients. He has since sold Obagi and is no longer has any affiliation with Obagi Medical Products.
ZO Skin Health was founded by Dr. Obagi in 2007, to provide physicians and patients with the world's most innovative and effective skin health solutions. Dr. Obagi has created products with technologically advanced ingredients and even more effective formulations, designated into two categories: ZO® Skin Health and ZO® Medical. ZO® Skin Health products maintain the results of therapeutic treatments and provide effective daily skincare and protection from the environment, while ZO® Medical products have been optimized to treat a range of skin disorders and chronic conditions. See how effective the products are in the ZO Before and After Guide.
Patients, who wish to purchase ZO products online, can use this link to place an order on the ZO Online Store.
---
Upneeq®
Upneeq (oxymetazoline hydrochloride opthalmic solution), 0.1% is the only FDA-approved prescription eyedrop for acquired ptosis (low-lying lids) that lifts your upper eyelides to open your eyes. Did you know that low-lying lids can affect the way you look and see things? Upneeq is a first-in-class treatment with a mechanism of action that lifts upper eyelids.
If your eyes look "tired" or "sleepy", you may have a condition called acquired blepharoptosis (also known as acquired ptosis or low-lying lids).
Acquired blepharoptosis is a common eyelid disorder that can impact adult of all ages, not just those over the age 50. It can make eyes appear tired/sleepy/droopy or make one eyelid visibly lower than the other. It may cause vision impairment, interfering with day-to-day functions (reading, driving, computer use). 
If you'd like to have a consultation for Upneeq, contact our office today.
(plated)™ Skin Science
(plated) Skin Science is the first and only topical skincare products harnessing the renewing power of platelet-extract. The key proprietary ingredient contains Renewosome™ technology, providing a natural defense against the signs of aging. 
Powerful antioxidant enzymes help protect from the environmental stressors that cause skin's appearance to age. The products also diminish the appearance of redness, reduce the appearance of skin imperfections, wrinkles, brown spots, and dullness, and are designed to improve skin tone and texture for younger-looking skin. 
The product line is currently made up of three products: INTENSE Serum, DAILY Serum, or CALM Serum and is available for purchase in our office.
---
Real Patient Story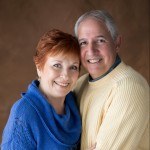 Read about Julie's experience with the Medispa and other real patient stories in the Real Patient Stories section of our website. Julie's interest in the Medispa started simply with eyelash tinting. With a Visia skin complexion analysis, Julie was able to see where and how she could improve. Her husband and we agree she looks radiant.

The face of your youth is just a call away. When it comes to perfecting their personal Renaissance through spa and laser services, Wisconsin residents trust the Renaissance Medispa at Fox Valley Plastic Surgery. Contact us at (920) 233-1540 to schedule your VISIA skin analysis.  Your $50 Visia fee can be applied toward a same day Medispa purchase.