Breast Reduction
Women with overly large breasts bear two kinds of pain: physical and emotional. The physical discomfort is real, and it includes neck pain, back pain and shoulder pain, deep grooves and chafing from bra straps, even skin rashes and infections. Many women say the emotional pain is even worse, describing the embarrassment of being the object of stares and gossip. At Fox Valley Plastic Surgery, our board-certified plastic surgeons perform breast reduction surgery, also known as reduction mammaplasty, in Wisconsin to remove excess breast fat, glandular tissue, and skin to achieve a breast size in proportion with the body and to alleviate the discomfort associated with overly large breasts.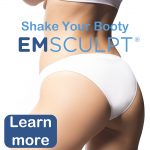 Dr. David Janssen and Dr. William Doubek are experts in breast reduction. The Wisconsin plastic surgeons are helping women and men from places such as Green Bay, Appleton, Fond du Lac, and Sheboygan perfect their personal Renaissance. To learn more about how breast reduction can improve your life, request your consultation in either the Oshkosh or Appleton office using our online form or contact us at (920) 233-1540.
We also perform implant removal, implant replacement, and implant repositioning. Pricing is determined by the type of implant, if the implant is ruptured, and if the original surgery was done by FVPS. Please call us at 920-233-1540 for a consultation because this pricing is too varied and patient specific to post.
Pricing
Breast reduction surgery may be covered by insurance. The criteria for medical necessity have become more restrictive in the last year and vary among the insurance carriers. Some insurance companies consider breast reduction a contract exclusion.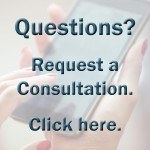 Generally, insurance companies require that patients have significant symptoms associated with overly large breasts. The vast majority of patients have back pain, neck pain associated with headaches, shoulder pain associated with shoulder grooves and numbness on the inner arms, rashes beneath the breasts and pain within the breasts themselves. These symptoms improve dramatically with breast reduction surgery.
One of the more important insurance criteria is the anticipated amount of breast tissue to be removed. This number, usually a minimum of 500 grams per breast, varies from insurance company to insurance company. Many insurance companies use weight and height calculations to determine how much tissue should be removed from each breast. In most cases, estimating the amount of breast tissue to be removed is relatively straight forward. In borderline cases it can be very difficult. Usually a woman needs to be a DD or larger.
Even when these criteria are met, some insurance carriers continue to deny benefits for breast reduction surgery. For these reasons, many patients undergo breast reduction as a cosmetic procedure. As a cosmetic procedure, a breast reduction costs approximately $11,000. The price includes the surgeon's fee, the facility fee at the Theda Care Surgery Center, and anesthesia. The pricing is subject to change, and will change if the surgery is done at another facility. The non-refundable $100 cosmetic consultation fee can be applied towards the cost of the procedure.
The use of Strataderm® immediately after wound closure and for several weeks afterwards, is highly recommended for optimal healing. Stratamed is the first film-forming silicone gel-based wound dressing approved for the use on open wounds and compromised skin. Depending on the length of the incision, a tube of Strataderm® costs $32-$54.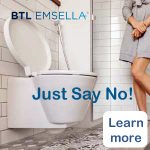 Usually there are multiple procedure discounts for cosmetic procedures: 15% off the surgeon's fee for the 2nd cosmetic procedure, and 30% off the surgeon's fee for the 3rd procedure. The operating room fee is discounted 50% for the 2nd+ procedure, while anesthesia is based solely on time. Although there are zero interest financing options available through Care Credit and Alphaeon Credit, payment by cash gives an additional 5% discount. There may be additional discounts, which are too varied to be mentioned here.
If the consultation is for cosmetic purposes, the non-refundable $100 cosmetic consultation fee can be applied towards the cost of the procedure. Otherwise, the initial consultation can be billed to insurance.
Meet Our Surgeons
Dr. David Janssen and Dr. William Doubek combine experience, refined surgical techniques, and artistry to produce beautiful results for their plastic and reconstructive surgery patients.
Best Candidates
Breast reduction is a good option for women who:
Are physically healthy
Have realistic expectations
Don't smoke
Are bothered by feeling that the breasts are too large
Have breasts that limit physical activity
Experience back, neck, and shoulder pain caused by the weight of the breasts
Have shoulder indentations from bra straps
Have skin irritation beneath the breast crease
Patients should be aware that:
Breast reduction surgery can interfere with certain diagnostic procedures.
Breast and nipple piercing can cause an infection.
The ability to breastfeed following a breast reduction may be limited.
The breast reduction procedure can be performed at any age, but is best done after the breasts are fully developed.
Changes in the breasts during pregnancy can alter the outcomes of previous breast reduction surgery, as can significant weight fluctuations.
Procedure
Breast reduction surgery is usually performed through incisions on the breasts with surgical removal of the excess fat, glandular tissue and skin. In some cases, excess fat may be removed through liposuction in conjunction with the excision techniques. If breast size is largely due to fatty tissue and excess skin is not a factor, liposuction alone may be used in the procedure for breast reduction.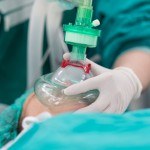 The technique used to reduce breast size will be determined by the patient's individual condition, breast composition, the amount of reduction desired, personal preferences and the surgeon's advice. Anesthesia is administered for the patient's comfort during breast reduction surgery. The choices include intravenous sedation and general anesthesia. The anesthesiologist will recommend the best choice.
Incision options include:
A circular pattern around the areola
A keyhole or racquet-shaped pattern with an incision around the areola and vertically down to the breast crease
An inverted T or anchor-shaped incision pattern
After the incision is made, the nipple (which remains tethered to its original blood and nerve supply) is then repositioned. The areola is reduced by excising skin at the perimeter, if necessary. Underlying breast tissue is reduced, lifted and shaped. Occasionally, for extremely large pendulous breasts, the nipple and areola may need to be removed and transplanted to a higher position on the breast (free nipple graft).
The incisions are brought together to reshape the now smaller breast. Sutures are layered deep within the breast tissue to create and support the newly shaped breasts; sutures, skin adhesives and/or surgical tape close the skin. Incision lines are visible and permanent, although usually well concealed beneath a swimsuit or bra. In most cases the scars will fade and significantly improve over time. The results of breast reduction surgery are immediately visible.
Discuss your breast reduction options with the experienced surgeons of Fox Valley Plastic Surgery. Contact Fox Valley Plastic Surgery today at (920) 233-1540 to schedule a consultation.
Preparing for Surgery
Prior to surgery, patients may be asked to:
Get lab testing or a medical evaluation
Take certain medications or adjust current medications
Get a baseline mammogram before surgery and another one after surgery to help detect any future changes in breast tissue
Stop smoking well in advance of breast reduction surgery
Avoid taking aspirin, anti-inflammatory drugs and herbal supplements as they can increase bleeding
Preparing for surgery with a clear, complex-carb rich beverage will keep you strong and enhance your recovery. Drinking ClearFast PreOp prior to your medical procedure is a safe way to speed up recovery time, nourish your body, and reduce post-operative nausea and vomiting. It is available at Hometown Pharmacy on N. Sawyer Street, Oshkosh at $8 a bottle. The recommended dosage is one bottle the night before your surgery once you are in the fasting window, and a second bottle two hours before surgery. Consult with your anesthetist before taking the beverage. Afternoon surgery patients are encouraged to take this beverage.
Patients will receive special instructions to cover what to do on the day of surgery, post-operative care and follow-up. Breast reduction surgery may be performed in an accredited office-based surgical center, outpatient/ambulatory surgical center, or a hospital.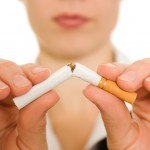 Smokers are always at high risk for health troubles, but particularly so during and after surgery. Smokers face longer healing times, blood clots, wounds that break open, and greater risk of infection. For these reasons, FVPS requires that smoking cease one month before and one month after for
breast reduction
surgeries, which are adversely effected by the decrease in blood flow caused by nicotine.
Read our comprehensive explanation of how smoking impacts healing.
FVPS will notify patients if they are affected by this policy. At the pre-operative appointment which normally occurs two days before surgery, patients must take a cotinine test, which detects the presence of nicotine. Test results are immediately available with this quick blood test. If the test is positive, then surgery will be cancelled and the patient will be charged a cancellation fee in accordance with our Financial Policy, which is included in patient paperwork. Smokers, who cannot quit smoking, should not schedule a surgery.

Recovery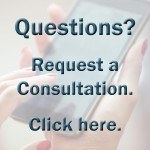 When the breast reduction procedure is complete, dressings or bandages will be applied to the incisions. An elastic bandage or support bra may be worn to minimize swelling and support the breasts as they heal. A small, thin tube may be temporarily placed under the skin to drain any excess blood or fluid that may collect.
Following the physician's instructions is vital to the success of any surgery. It is important that the surgical incisions are not subjected to excessive force, abrasion, or motion during the time of healing. The doctor will give patients specific post operative instructions.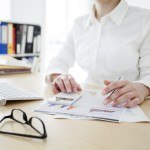 The ability to return to work at a desk job depends on the patient's pain tolerance and motivation. The patient should take off 5-7 days before returning to her desk job. The patient can return to her desk job on the 5th day only if she is highly motivated; there will still be discomfort. A patient should not return to work any earlier because the patient may still be using narcotics. Strenuous activity should be avoided for the first two weeks. Lifting anything heavier than 10 pounds should be avoided for the first 6 weeks.
Are you ready to discuss breast reduction for yourself? Contact Fox Valley Plastic Surgery today at (920) 233-1540 to schedule a consultation.

Real Patient Story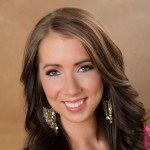 Read about Amanda's experience with her breast reconstruction and other real patient stories in the Real Patient Stories section of our website. No one, especially someone in her 20's, expects to get breast cancer. When it happened to Amanda, she took control and made a full recovery. She became an advocate for breast cancer awareness and educates women on the importance of mammograms.

Potential Risks
Patients will sign consent forms to ensure that they fully understand the procedure and any risks or potential complications. The risks of breast reduction include:
Unfavorable scarring
Infection
Changes in nipple or breast sensation, which may be temporary or permanent
Anesthesia risks
Bleeding (hematoma)
Blood clots
Poor wound healing
Breast contour and shape irregularities
Skin discoloration, permanent pigmentation changes, swelling and bruising
Damage to deeper structures – such as nerves, blood vessels, muscles, and lungs – can occur and may be temporary or permanent
Breast asymmetry
Fluid accumulation
Excessive firmness of the breast
Potential inability to breastfeed
Potential loss of skin/tissue of breast where incisions meet each other
Potential, partial or total loss of nipple and areola
Deep vein thrombosis, cardiac and pulmonary complications
Pain, which may persist
Allergies to tape, suture materials and glues, blood products, topical preparations or injectable agents
Fatty tissue deep in the skin could die (fat necrosis)
Possibility of revision
View All Videos
Consultation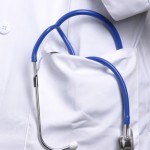 Without undergoing a personal consultation with a surgeon, and submitting a pre-authorization with the insurance company, it is not possible to determine if breast reduction surgery will be covered by insurance. Dr. David Janssen and Dr. William Doubek are highly experienced with breast reduction surgery, and can help patients determine the best course of action. At the consultation, patients should be prepared to discuss:
Why they want the surgery, their expectations and desired outcome
Medical conditions, drug allergies and medical treatments
Use of current medications, vitamins, herbal supplements, alcohol, tobacco and drugs
Previous surgeries
Family history of breast cancer and results of any mammograms or previous biopsies
The surgeon may also:
Evaluate the patient's general health status and any pre-existing health conditions or risk factors
Examine the breasts, and take detailed measurements of their size and shape, skin quality, placement of the nipples and areolas
Take photographs for the medical record
Discuss the options and recommend a course of treatment
Discuss likely outcomes of the breast reduction procedure and any risks or potential complications
Discuss the use of anesthesia during the procedure for breast reduction
Find out how breast reduction with Dr. David Janssen or Dr. William Doubek at Fox Valley Plastic Surgery can improve the way your breasts look by calling (920) 233-1540. Our board certified Wisconsin plastic surgeons are helping women from all over the upper Midwest to perfect their personal Renaissance. Request your consultation today.