Pellet Bio-Identical Hormone Replacement Therapy (BHRT)
Pellet Bio-Identical Hormone Replacement Therapy (BHRT)
Bio-identical Hormones vs. Pharmaceutical Hormones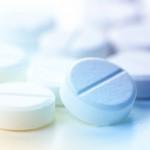 Bio-identical hormones are compounds which are manufactured in the lab, to have exactly the same chemical and molecular structure as the hormones that are produced by the human body. Bio-identical hormones have been around since the 1930s. The body's receptors fully recognize and respond to biologically identical hormones.
All hormones are "natural." But, what most women mean when they say they want natural hormones, is that they are interested in using bioidentical hormones. Bioidentical hormones are identical in their molecular shape, make-up, and structure to hormones made in the human body. This is what makes bioidentical hormones the perfect "keys" to unlock the body's receptor sites.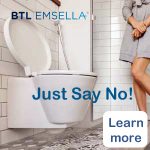 Pharmaceutical companies have manufactured hormone-like substances since the 1970s. Today, most women know that, while natural, the hormones Premarin®, Prempro®, and Provera®, are not bioidentical. They are made from conjugated mare urine because pharmaceutical companies cannot patent a naturally-occurring hormone. These products do not perfectly match human testosterone or estrogen, and do not perform the same.
The human body metabolizes bio-identical hormones as it was designed to do, thereby minimizing side effects. Synthetic hormones are very potent, which can produce intolerable side effects. The compounded bio-identical hormones can be tailored to each individual's needs, which is not possible with mass-produced synthetic products.
Explore your transformative options. Determine if bio-identical hormone replacement therapy is right for you by calling (920) 233-1540 to request your consultation.

Benefits of Bio-identical Pellets
When properly administered, the pellet delivery system provides safe and effective bio-identical hormone replacement therapy (BHRT).
It is the only method that allows the body to control the release of hormones. It raises levels when more is needed, and decreases it when less is required.
It continuously delivers a very low dosage.
It bypasses the gastrointestinal system and liver by releasing testosterone and/or estradiol directly into the bloodstream.
Pellets are proven more effective than oral, injection, or topical methods.
Pellets can last from three to six months.
Real Patient Story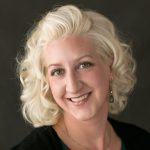 Read about Annie's experience with bio-identical hormone replacement therapy in our Lifestyle Therapies Center and other real patient stories in Real Patient Stories. As a young woman, Annie was facing hormonal issues which negatively impacted her life and marriage. As a last resort, Annie tried BHRT, which changed her life. Find out why her husband was even more excited than Annie in telling her story. He got back the woman he married, and we couldn't be happier for them.

How are Pellets Administered?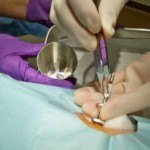 Bio-identical hormone pellets are obtained in various strengths from a highly rated commercially licensed compounding pharmacy. The hormones are derived from an ingredient found in many vegetables, including yams and soy beans. They are placed via time released pellets inserted in the body fat. The pellets are extremely small, usually painless to insert, and provide a steady hormone level for months.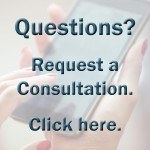 Pellets cannot be obtained without a prescription to the patient. Prescriptions are sent to the office, where they will be implanted. Bio-identical estrogen and testosterone are not suitable for oral ingestion as they are chemically inactivated during the intestinal absorption process. Any estrogen or testosterone drug taken by mouth is not bio-identical.
How are Pellets Inserted?
Pellet insertion is a relatively simple in-office procedure done under local anesthesia. The pellets are inserted under the fatty lining of the skin either in the lower abdomen or the upper buttocks through a very small incision. A tiny metal tube with a plunger painlessly inserts the pellets into the deep fat where they will not be felt. The small incision site is closed with a bandage. The pellets, which contain estradiol and/or testosterone, react to the needs of your body by secreting additional hormones just as your body naturally would during periods of stress or exercise.
Side Effects
Generally, there are minimal side effects associated with the pellet implant procedure. Complications include: minor bleeding, bruising, infection, and pellet extrusion. Other than slight bruising, the other complications are very rare.
How Long Do the Pellets Last?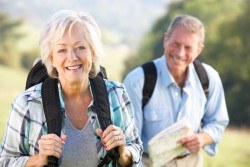 Depending on how rapidly the hormones are metabolized, pellet implants typically last between three to five months. After insertion of the pellets, vigorous physical activity should be avoided for two to three days.

Some patients begin to notice symptom relief within two days, while others can take up to two weeks to notice a marked difference. It can take up to four weeks for the full results to be felt. The pellets do not need to be removed; they are completely dissolved by the body. Fox Valley Plastic Surgery closely monitors patient progress to ensure that proper hormone levels are sustained and to determine the timing for subsequent pellet insertions.


If you would like to explore if bio-identical hormone replacement therapy is right for you, call (920) 233-1540 to request your BHRT consultation.