Additional Factors
These additional measures may ease menopausal symptoms:
Consume less caffeine
Consume less alcohol
Consume less spicy food
Don't smoke
Exercise regularly
Wear loose clothing
Sleep in a well cool room
Acupuncture
Black cohosh
Diet, exercise and BHRT are mutually supportive. Patients will get better and faster results if they eat healthy and exercise regularly.
If you would like to explore if bio-identical hormone replacement therapy is right for you, call (920) 233-1540 to request your BHRT consultation.

Real Patient Story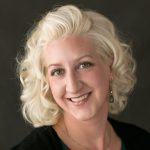 Read about Annie's experience with bio-identical hormone replacement therapy in our Lifestyle Therapies Center and other real patient stories in Real Patient Stories. As a young woman, Annie was facing hormonal issues which negatively impacted her life and marriage. As a last resort, Annie tried BHRT, which changed her life. Find out why her husband was even more excited than Annie in telling her story. He got back the woman he married, and we couldn't be happier for them.

Other Factors
Combining hormone balancing with correction of other environmental and lifestyle factors is the best defense in decreasing the risk of disease and improving quality of life. In the course of evaluating the results from blood tests, we found that many patients were deficient in important vitamins and minerals. Lack of these essential supplements can prevent the hormone replacement therapy from working as it should. Gaining weight as one ages is a battle that many fight. Excess weight increases the incidence of cancer and coronary heart disease. The Renaissance Center for Medical Weight Loss offers a medical weight loss program for those patients, who need prescriptive medicine and a low calorie meal replacement program to help them get to their goal weight.
Explore your transformative options. Determine if bio-identical hormone replacement therapy is right for you by calling (920) 233-1540 to request your consultation.