Welcome to Fox Valley Plastic Surgery
Helping You Perfect Your Personal Renaissance
If you have an virtual appointment, click on the correct image below to enter the "waiting room" at your appointment time.
Enter virtual waiting room for
Dr. Janssen
Enter waiting room
Enter virtual waiting room for
Dr. Doubek
Enter waiting room
Enter virtual waiting room for
Jay
Enter waiting room
You can have a VIRTUAL CONSULTATION via Doxy.me with our doctors. Of course, this encrypted telemedicine system is an easy-to-use online tool. This tool naturally allows you to schedule a HIPAA compliant video call with no download required. Therefore, call the office or email us at [email protected] for instructions on how to proceed. Similar to an in-office visit, we need your 1) demographics, 2) insurance information (if applicable), 3) area(s) of concern, 4) photos of the area(s), and 5) complete health history. We are certainly here for you more than ever before.
Without reservation Fox Valley Plastic Surgery in Appleton and Oshkosh, Wisconsin offers access to world-class cosmetic procedures. As such, we provide an environment that is personal, professional, and private. Certainly we have established a reputation for excellent patient care. As the first practice in the region to provide plastic surgery, we have served over 35,000 patients since opening over 30 years ago. Consequently, the community recognizes FVPS as the place for reconstructive and cosmetic plastic surgery.
Renaissance Center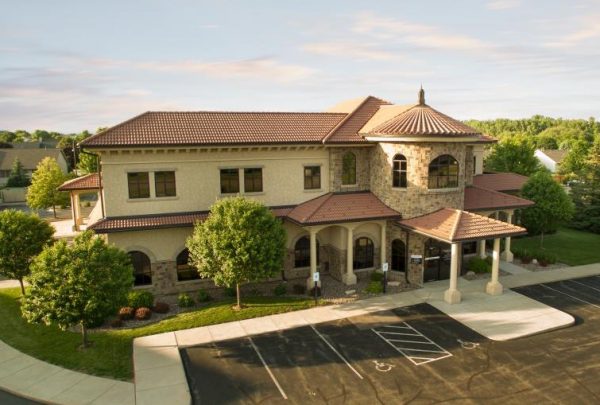 Not surprisingly, the Renaissance Center's building design emulates our belief that cosmetic enhancement at its finest is a blend of science and art. The Renaissance Center in Oshkosh also features the Renaissance Medispa. Without a doubt, this medical day spa offers the most advanced facial rejuvenation and non-surgical procedures available. Also, the Renaissance Center is home to the Laser Institute of Wisconsin™ and the Theda Clark Surgery Center. Finally in 2013, we expanded our practice to a location in Appleton on East Capitol Drive to better serve our patients.
Our success is undeniably built upon the cornerstones of trust and communication, which are essential to achieving great results in plastic surgery. Moreover, our surgeons, and professional staff treat patients with compassion and dignity. Above all, we do everything possible to ensure your experience is positive. With technology in the forefront and an interest in non-invasive procedures, FVPS has absolutely become the place for non-invasive procedures such as laser treatments, CoolSculpting®, Emsculpt® and Emsella®. Hence we invite you to explore our website for specific information about our staff, facilities, and procedures.