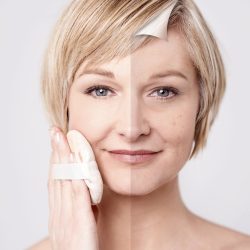 The FDA regulates skin care products which contain corrective ingredients that actually affect the skin. The concentration of active ingredients in over the counter (OTC) skin care products is greatly limited to avoid harming people with the greatest sensitivity to those ingredients. On the other hand, medical or physician grade skin care products contain a higher concentration of active ingredients because they are only dispensed by medical professionals trained to evaluate whether that concentration is appropriate for each client. The ingredient lists of most OTC products do not contain the ingredient concentrations, which makes it difficult or impossible for the consumer to compare OTC and medical grade products.
Depending on your goals and the condition of your skin, OTC products frequently produce poorer results than those obtained from medical grade lines such as ZO® Skin Health and Skinbetter Science®. Physician grade skin care products are strong enough to reach and correct problems in deeper layers of the skin than OTC products cannot. Active ingredients such as Vitamin C, hyaluronic or lactic acids, and peptides are most effective when they reach those deeper skin layers. The higher cost of medical grade products results from the inclusion of more effective active ingredients at higher concentrations. This may make them seem unaffordable, but less product is typically needed to deliver superior results.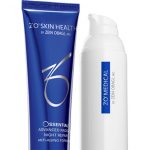 Most medical grade companies will use highly stabilized ingredients that last longer and take longer to degrade, and use more involved mechanisms of absorption to enhance delivery to deeper areas of skin. An example of stronger, more effective ingredients being used in medical grade products are peptides and Vitamin C. The concentration and delivery of peptides are crucial for them to have any impact on the appearance of the skin. A clinical amount (which varies by peptide) is required to encourage such responses as increased fibroblast activity or collagen synthesis. Many skincare lines will say they include popular peptides, but the amount in the product is so minuscule that it will have virtually no impact on the skin.
Vitamin C is available in multiple forms. Tetrahexyldecyl ascorbate is the most stable, non-acidic and effective of all forms, but it is very expensive. For this reason, it is almost exclusively found in physician grade products; however, any skincare line can say that it has Vitamin C included in its products, even if the formulation of that Vitamin C has absolutely no clinical results on human skin.
Medical grade products are evaluated through countless studies to determine their "proof of concept," or in layman's terms, they do what they say they do. Although most drugstore and department store skincare products are studied for overall safety and to make sure they are not too irritating for skin, very little is spent on research to determine that they actually work. In spite of this, the prices of products in skincare stores such as Sephora® and Ulta® Beauty are just as expensive as what you can get at a Medispa or dermatologist office.
Medical grade products are highly recommended for clients to achieve their skin care goals. Medical grade means they are available from establishments that operate under a physician's license, meaning there must be a medical director for the retailer to sell these products. Don't be fooled by photos of doctors or the even by the fact that physicians developed a line. That alone does not make it medical grade. Ingredients make a line medical grade. The fact that the developer is a physician, does not.
The most important factor is to ensure that you actually need and will benefit from the use of a particular ingredient. Otherwise, you are spending money on a product that will not produce the desired results, regardless of the concentration of that ingredient. Consulting a medically trained and licensed skin care specialist, such as the Renaissance Medispa, gives you that assurance. A consultation that includes an in-depth skin evaluation together with a customized treatment plan is the best path to great skin. Committing to a medical-grade skin care line can change the way you view healthy skin.