Weight Loss
The service has closed.
As of January 1, we discontinued our weight loss program. All our current patients were contacted for alternate resources such as Appleton Ideal Weigh at 2700 E. Enterprise Ave, Ste B. Appleton, WI 54913 (920) 431-1978, and virtual Ideal Protein consultations. Ideal Protein food and supplements were sold at 25% off.
Why Our Program Works
The Renaissance Center for Medical Weight Loss (RCMWL), a division of Fox Valley Plastic Surgery, teaches patients how to lose weight and keep it off. This system is different from other weight loss programs patients have tried in the past. The RCMWL provides physician-directed weight management based on medical scientific principles that target the root causes of obesity and weight gain, to achieve and sustain a healthy weight in the long-term. Nowhere else in Wisconsin will you find a similar system, which offers comprehensive, safe, and effective medical weight loss.
Dr. David Janssen and Dr. William Doubek help patients get the bodies they want. Sometimes it doesn't involve surgery; however, it always requires commitment on the patient's part. When it does, Fox Valley Plastic Surgery was there to help.

Our real patient lost over 100 pounds, and completed a marathon!
The tools which medical weight loss physicians use to help manage weight, are very different from what one finds with commercial programs. First, the RCMWL uses the patient's metabolism and body composition (mainly fat percentage) as true indicators of weight loss progress. Second, the RCMWL can prescribe safe, low-calorie high protein diets which are specifically designed to help the patient lose weight while breaking the cycle of food addiction. Should a patient choose and if he or she qualifies, the RCMWL can also prescribe appetite suppressants such as phentermine and Contrave® for the patient. In no case does the RCMWL ever solely prescribe medication. Finally, the RCMWL has the ability to view weight loss and maintenance within the context of a patient's total health profile. If there is a condition that requires medication which may be interfering with a patient's weight loss efforts, RCMWL can consult with the patient's primary care physician to prescribe a safe, effective alternative to lift those barriers.
Every patient has a personalized plan. The basic structure of the system consists of phases. Within each phase there are four basic areas: food, exercise, behavioral counseling, and prescription medication. At the initial visit, patients provide the RCMWL with their medical history, and get a body composition analysis (BCA) to provide a total breakdown of the percentages of fat, muscle, and water in the body. The patient's resting metabolism and blood pressure will also be taken. The RCMWL will review the medical history and BCA results, and get to know the patient, his/her goals, and his/her special needs. At the end of the visit, every patient will have a personalized plan to get him/her started on your weight loss goals.
"We believe Medical Weight Loss fits in with our overall approach to helping men and women Perfect Their Personal Renaissance. Patients trying to overcome weight issues will succeed with this program because they are working with our highly trained physicians and nurses who help them reach their weight loss goals", states Dr. Janssen.
Pricing
The initial consultation fee is $80 for a 90 minute complete consultation, which includes a personal consultation to explain the medical weight loss system, to assess each patient's eligibility for the program, and to lay out an customized weight loss plan based on actual weight and measurements. Patients can start the plan immediately after the consultation.
Patients can plan on spending $115.00 per week on the weight loss program. Additional support is available to patients in the form of Contrave or phentermine (an appetite suppressant), or injectable Vitamin B-12 or Lipo-B. These are optional components of the program, and will increase the cost by $25-$50 each week. Due to the restriction of fruit, dairy, and root vegetables, supplements are required. These supplements need to be purchased every four weeks at an additional cost. Considering that this plan covers almost all of a patient's dietary needs, the weekly bill for groceries and restaurants becomes virtually nothing, which offsets the cost of the program. This is phase 1 of the plan and lasts until the patient achieves his/her goal weight.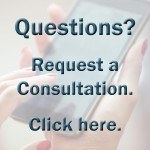 Once patients meet their goal weight, they slowly increase their calories to a maintainable level. This is phase 2 and lasts two weeks. During this time, the price of the program is reduced to reflect the change in the amount of product needed. Phase 2 generally costs $85-$135 per week.
Phase 3, when patients are reintroduced to healthy carbs and fats, lasts two weeks. It general costs $85-$135 per week.
Phase 4 is the maintenance phase. Monthly visits are $25 per visit. Patients wishing to purchase food a la carte are charged $29.50 per item. It is surprising how many people like the food, and continue buying the food even after they have reached their goal weight.
Testimonials
"I feel alive again. I started this program after failing many others. I discovered this program when I came in to have the VNUS procedure done. I had experienced chronic knee pain which is now completely gone since losing the weight. I've lost a total of 29 pounds in 6 ½ weeks and continuing. I had been on a sleep apnea machine and since the weight came off I have not used the machine for the last two weeks. My doctors are thrilled with my progress." – Debbie
"I lost 20 pounds in six weeks without taking the prescribed medication. I feel safe being monitored by medical professionals. The metabolic scale with its weekly readouts has been a tremendous help to stay focused on the goal I have set. The program is easy to follow and convenient and has allowed me to feel better about myself." – Sherry
"This program is amazing. It is easy to follow and the predicted results were right on." – Pam