Ultimate Contour

Ultimate Contour is a non-surgical, safe and painless body contouring device. It has two handpieces. One handpiece uses ultrasound energy to break down fat cells in the targeted areas, and the other uses RF energy to stimulate collagen production. Depending on whether fat reduction or skin tightening is the goal, the appropriate hand piece is glided along the area of the body that requires treatment.
Ultimate Contour is unique in that it uses low frequency ultrasound instead of thermal energy to heat or cool the fat cells in order to destroy them. This unique device allows for more precise control in achieving results. It is not unusual to immediately lose up to 1" of fat from your abdomen at your first treatment.
This FDA-cleared device delivers maximum results. Treatments are effective, gentle and pain-free, with no down time. Ultimate Contouring is a fast procedure with treatment time around 15-40 minutes. It can used on the abdomen, love handles, thighs, arms, saddlebags and calves. To achieve successful measurable results with Ultimate Contour, 4-6 treatments to a single area are needed.
The Laser Institute of Wisconsin is excited to offer Ultimate Contour body treatments to smooth and perfect your skin. Our skilled laser technicians are helping women and men from all over Wisconsin perfect their personal Renaissance. Contact us at the Laser Institute of Wisconsin at (920) 233-1540 to request your free Ultimate Contour consultation.
Pricing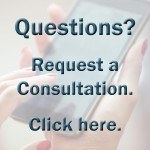 Normally, an individual 30-minute session costs $400. For a limited time, we are offering a $99 First Treatment Special for eligible patients. No other discounts apply.
A prepaid package of 4 30-minute sessions costs $1250 (average $312.50 per session). A prepaid package of 6 30-minute sessions costs $1800 (average $300 per session).
Existing FVPS patients, who have undergone an abdominoplasty, liposuction, CoolSculpting®, Exilis, Thermismooth®, or Ultherapy® with us, may be eligible for an additional 15% off package pricing. We can check to see if you are eligible for this discount.
Ultimate Contour is not covered by insurance. Costs will vary based on your body type and the issues you want to address. FVPS does offer a variety of financing options for patients looking to manage their budgets, including CareCredit and Alphaeon Credit.
How It Works
For fat reduction, Ultimate Contour is the only FDA cleared low frequency ultrasound device. The low frequency ultrasound sends a disruptive vibration that breaks apart fat cells. Voids and pockets are introduced that mechanically rupture the fat cell membranes. Once disrupted, the contents are eliminated from the body naturally.
For skin tightening, Ultimate Contour uses radio frequency energy to heat the deeper, collagen rich layers of the skin. The applied heat causes collagen to contract, and encourages new collagen and elastin resulting in the reduction of skin laxity, creating smoother skin.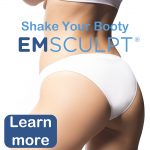 Cellulite is typically driven by genetics, body fat percentage, skin thickness and age. Ultimate Contour is FDA-cleared for the reduction in appearance of cellulite. The treatment targets the deposits of fat under the skin, tightens tissues and increases blood circulation to help reduce the appearance of cellulite over time.
Best Candidates
This treatment is geared to any adult wanting to get rid of stubborn fat, cellulite or skin laxity. Patients should be in good overall health and looking to address specific areas of fat.
At your consultation we will review your medical history to determine if you are an appropriate candidate, and will perform an assessment of your tissue to determine the kind of fat deposits you have. Is it fibrous, dense, soft, squishy, etc.? These are the factors that will help us determine the outcome of the treatment. Soft and squishy fat is very manipulable, which makes it easier to create a dramatic effect, while denser fibrous fat presents more of a challenge to manipulate. Age also comes into play. How is the lymphatic system moving to get the fat flushed out of the system? Is it going to be a little more stagnant? This is where hydration is key, and cardio exercise after treatment is highly recommended.
Ultimate Contour low frequency Ultrasound is FDA cleared for abdominal circumference reduction in candidates with a BMI of 25 or greater. Ultimate Contour is not a weight-loss solution and it does not replace traditional methods such as diet and exercise.
Generally, persons with the following conditions are ineligible for the treatment:
Infection in the target area
Cardiac pacemakers or internal defibrillators
Heart disease or failure, or aortic aneurism
Cancer or premalignant tissues
Malignant or benign tumors in the target area
Hernia in the treated area
Multiple sclerosis
History of hemophilia or bleeding disorders
Thrombosis or thrombophlebitis
Any abnormal liver or kidney functions or other liver disease
Plastic or metal implants such as mesh, clips, stents, ports, etc.
Epilepsy
History of any hearing condition like Meniere's or Tinnitus
Pregnancy
Chemotherapy and radiation treatments can make the skin very dry, thin and vulnerable due to the rapid dying of cell tissue. During and up to one year after completing all oncology medical treatments, only gentle hydrating and restorative treatments can be performed on the skin surface. This would disqualify almost all the services of the Renaissance Medispa and the Laser Institute of Wisconsin™. If you have concerns, please address them with your medical provider. It is always best to err on the side of caution in treating compromised skin.
The best way to know if you are a good candidate for Ultimate Contour is to schedule a complimentary consultation with FVPS or to call the Laser Institute of Wisconsin™ created by FVPS at (920) 233-1540.
Preparing for the Procedure
Avoid alcohol consumption 48 hrs. before the treatment.
Avoid high salt intake 48 hrs. before treatment.
Avoid eating 2 hours before the treatment.
Do not wear any lotions or creams on the treatment area on the day of treatment.
Drink at least one quart of water the day before and the day of treatment.
Have a beverage in your car so that you can hydrate immediately after the procedure.
Ultrasound gel will get on your clothing so dress appropriately or bring extra clothes.
Procedure
Ultimate Contour treatment at FVPS is an in-office procedure, which does not require any pre-treatment, anesthesia, numbing, or downtime. Prior to the treatment, we measure and then mark the treatment area. Photos are taken.
A typical abdomen will be segmented into 4 quadrants or treatment areas. Then gel or lotion is applied to lubricate the area and to improve energy absorption. A hand piece will then be applied the skin, working across the treatment area. Patients may experience redness of the skin, but typically that disappears within a few hours. Patients will hear an internal ringing sound during the application of the ultrasound energy. The ultrasound or radiofrequency is transmitted into the tissues, which destroys the fat or deeply stimulates collagen production depending on the handpiece used. The session will take 30-40 minutes depending on the treatment areas. Radiofrequency treatments take 10-15 minutes per treatment area.
Although patients will see fat reduction from the first treatment, best results are usually achieved with 4-6 treatments performed 1-2 weeks apart.
Real Patient Story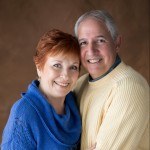 Read about Julie's experience with the Medispa and other real patient stories in the Real Patient Stories section of our website. Julie's interest in the Medispa started simply with eyelash tinting. With a Visia skin complexion analysis, Julie was able to see where and how she could improve. Her husband and we agree she looks radiant.

Recovery
There is no recovery or downtime period after painless Ultimate Contour treatments. Patients can return to their usual activities right away. There may have some pinkness for a few hours after the treatment, but there are no other side effects.
Key to seeing results is having your body naturally eliminate the treated fat. There are things you can do which help ensure and accelerate the process, and things you need to avoid so that you are not hindering the process.
Avoid eating for 2 hours after treatment.
Within 4 hours of the treatment, perform medium cardio exercise for 20 minutes to stimulate lymph movement.
Avoid intense heat, such as a sauna or hot shower, in the first 24 hours.
Avoid alcohol 48 hours after treatment because the liver will prioritize the alcohol over fat.
Drink at least 1 qt. of water per day for 3-4 days after the treatment.
Massage treated area daily with moisturizer for 3-4 days after the treatment.
Avoid high salt and carbs for 3-4 days to help the body utilize the triglycerides released by the treatment.
Avoid tanning beds, waxing, electrolysis, and laser hair removal during this period.
Patients who undergo RF treatments for skin tightening:
Should not vigorously rub the treated area after treatment. Be gentle when cleansing that day.
Avoid using Retin-A (tretinoin) or other strong exfoliating agents such as a Clarisonic brush for one week.
Do not undergo laser treatments, chemical peels, waxing, the use of depilatories, or microdermabrasion for 3-4 weeks after treatment.
When Results Appear
For fat loss, you may start to see changes immediately following the treatment. Depending on the type of fat, some patients see a full inch reduction after just one session. However, the full effects typically take 6-8 weeks from the first treatment for the body to fully process the destroyed fat cells. Best results are based on multiple treatments in a single area of the body. We recommend a series of 4 treatments for BMI's <28, and a series of 6 treatments for BMI's >28. Treatment sessions are spaced 1-2 weeks apart.
For skin tightening and cellulite, it typically takes a month or more to see results as the body needs time for collagen and elastin growth and remodeling to take effect. And as with fat loss, multiple treatments are generally required to achieve desired results.
Many patients opt for touch-up treatments once or twice per year. Maintaining a balanced diet, healthy lifestyle, and regular exercise program is the best way to ensure results last as long as possible.
Frequently Asked Questions
QUESTION: What does Ultimate Contour treatment feel like?
ANSWER: When done correctly, Ultimate Contour is a pain-free and relaxing treatment for patients, who often describe it as similar to a relaxing hot stone massage. Thinner patients are more likely to experience a tingling or "pins and needles" sensation in the treatment area, which goes away with adjusting the energy level. Patients will normally hear a loud internal ringing sound during the procedure. It will not cause any hearing damage. Only the patients can hear the sound. The technician hears only a squeaking sound from the ultrasound lotion. Patients tend to get used to the sound.
QUESTION: How long do the results of Ultimate Contour body contouring last?
ANSWER: Fat reduction results with Ultimate Contour can last a long time when weight is stable and a healthy lifestyle is practiced. This procedure does not destroy fat cells, but releases them from their contents. In this way, cells retain their ability to store fat, so a balanced diet is the most effective way to ensure longer-lasting results. The skin tightening effects can last for 6-12 months, so patients often opt for "touch-ups" once or twice a year.
QUESTION: Is Ultimate Contour safe?
ANSWER: Ultimate Contour is cleared by the FDA for temporary circumference reduction of the abdomen, cellulite reduction, and skin tightening. It has been tested in many clinical studies, and there are very few risks associated with the procedure.
QUESTION: Can I combine Ultimate Contour with other aesthetic treatments?
ANSWER: One of the many advantages of Ultimate Contour therapy is that it is flexible and adaptable to your unique aesthetic needs. You can combine it with other body contouring treatments and skin rejuvenation treatments as part of a treatment plan customized just for you.
Consultation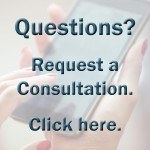 To find out more about this innovative fat reduction treatment, request a complimentary consultation or call 920-233-1540 to request your free Ultimate Contour consultation today.
When it comes to your appearance, never settle for second best. Fox Valley Plastic Surgery is ready to help you achieve your aesthetic goals with the most advanced treatments the cosmetic industry has to offer. The best way to know if you are a good candidate for Ultimate Contour is to schedule a consultation with FVPS. Contact us today to take your first step toward a more beautiful you.